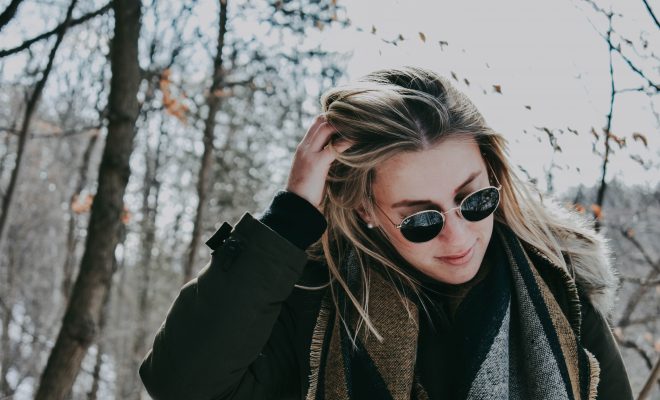 Beauty
Cryolipolysis: The ice-cold celebrity treatment for a hot body
By
|
When celebs pull the "I haven't had surgery" card, it can be a bit eye-roll inducing, but to their credit sometimes they are telling the truth.
Nowadays it's all about non-surgical treatments — which means you can avoid going under the knife altogether, but still receive a solid helping hand to bounce back to your pre-baby body or trim and tone bulges that simply won't budge with exercise.
The go-to A-lister treatment for achieving this is called Cryolipolysis (or just 'fat freezing', if you want to get straight to the point), and celebrities such as Khloe Kardashian, Debra Messing and supermodel Molly Sims have all been outspoken on their use of it. It's not only reserved for the LA elite, either — fat freezing machines are widely available in skin clinics, medi-spas and beauty salons.
We chat to The Global Beauty Group to learn why more people than you think are signing up for cryolipolysis treatments.
So what is Cryolipolysis?
Cryolipolysis is a non-invasive fat reduction procedure that uses extreme cold temperatures (reaching as low as -10°C) to essentially kill off unwanted fat — a process known as 'cell apoptosis'. Once the treated fat is eliminated from the body, it's gone for good. Only the target area (such as the abdomen) is exposed to the machine, so it's not like you have to walk into a human-size ice box and shiver your way to a trimmer body. Treatments with a Cryolipolysis Machine require no anaesthesia, and there's no post-treatment downtime so it won't interfere with your daily activities.
What is it good for?
Whether it's a post-baby tummy, love handles, lumpy thighs, bra strap fat or 'bat wing' upper arms, many of us struggle with pockets of fat that won't give us a break — even with a healthy diet and regular workouts at the gym. Cryolipolysis is perfect for addressing these stubborn bulges and is ideal for people already living a healthy lifestyle, but just need a little extra push to achieve their desired shape.
What does it feel like?
While the procedure isn't a walk in the park, literally thousands upon thousands of people around the world are undergoing Cryolipolysis treatments, so it's not that bad! There will be some discomfort as the targeted fat is suctioned into the vacuum applicator as the the cold treatment is applied, but after the area goes numb (usually around 10 minutes in), many clients opt to read a book, work on their laptop or scroll through their phone apps as the cryolipolysis machine does its thing.
How long does it take to see results?
Clients typically notice a difference just two weeks after Cryolipolysis treatment, but the full effect will be seen three months post-procedure, so it's a smart idea to get a head start on Cryolipolysis treatment during winter to be bikini-ready in time for summer. Although one treatment will offer clients visible results, opting for a course of around three treatments will produce the most dramatic, transformative effect. If Cryolipolysis sounds like the treatment for you, then get in touch with a qualified beauty therapist for a consultation, and to further discuss your treatment options.
Comments