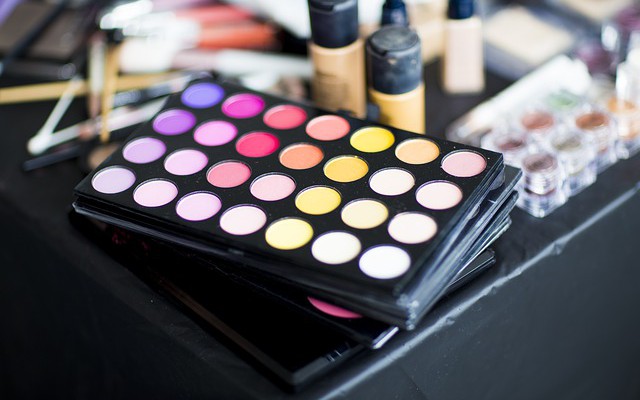 Beauty
Match your make-up with your outfit!
By
|
Prints are trending this season and you are planning on giving it a red hot go and adding some colourful additions to your wardrobe. But what about your make-up? Our resident beauty writer Anita M gives us the steps:
STEP 1
Apply foundation base.
You've chosen your print outfit and it's hot. First you need to apply your usual foundation base, keeping in mind what time of day you are heading out. During the day, I recommend Napoleon Perdis BBB Cream ($55) for a fresh luminous look.
If long lasting is what you are after, go for Mac Studio Fix Fluid ($49)
And don't forget to prime!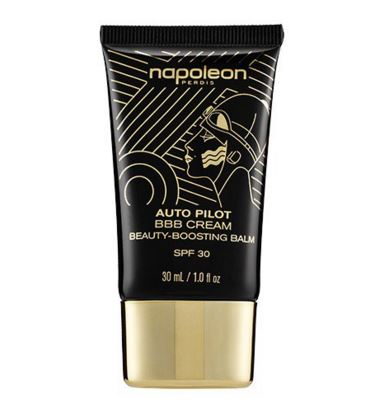 Source: Napoleon Perdis BBB Cream ($55)
STEP 2
Conceal under eyes and any blemishes.
Apply you concealer in a patting motion using the warmth of your fingers to help get into the tiny creases under and around the eye area.
A really great product is Nars Radiant Creamy Concealer ($40)
It comes in 10 different shades so you will definitely find one to match your skin tone.
Remember also to conceal your eyelids to keep your eye shadow where it's supposed to be.
Set with your favourite loose or pressed powder by pressing over concealed areas. Using your powder brush, do a quick sweep over your face to set your foundation.
We love Napoleon Perdis Camera Finish ($69) for a no shine fresh finish.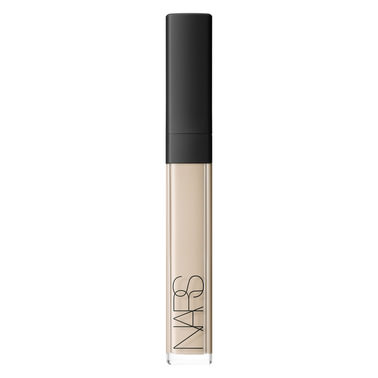 Source: Nars Radiant Creamy Concealer ($40)
Step 3
Contour, blush and highlight.
You can do all three if you want some supermodel cheekbones or for a more subtle look we like a little blush over the cheeks and light highlight on the center of the forehead, bridge of the nose, cheek bones, cupids bow (above the top lip) and chin.
A really great compact product for this is Napoleon Perdis Ultimate Contour Palate ($65) and it even comes with an instructional diagram!
STEP 6
Don't forget those eyebrows!
We are big fans of a defined brow, it frames the face and really helps to make your eyes pop, just be careful not to be too heavy handed.
We absolutely love Too Faced Brow Envy Kit ($58)
This bad boy comes with everything you need, it even has conditioning wax to tame unruly eyebrows.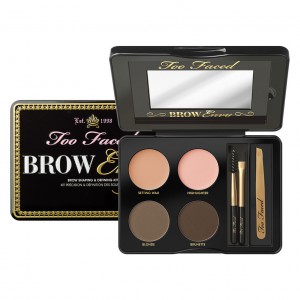 Source: Too Faced Brow Envy Kit ($58)
STEP 5
Eye shadow
When wearing a bold patterned outfit it's best to choose no more than one colour from the outfit to incorporate into your makeup look.
We recommend you either go for a bold lip or bold eyes, you don't want to do both and have your face and gorgeous outfit fighting for attention!
We are going to go for a bold lip so it's best to keep the eyes neutral, a really fantastic compact is Bobbi Brown Sandy Nude Eye Palette ($99)
This little gem has the option of matte or shimmer which is perfect for day or night eye shadow.
Start by sweep the lighter colour over your entire eyelid, then with a medium to darker colour blend into the crease of your eye.
If you want a little definition add your preferred eyeliner.
STEP 6
Lips
It's very important when wearing a bold lip to make sure your lips are hydrated, there is nothing worse than taking the time to put on a gorgeous bold colour only to have dry flaky lips show through.
If your lips are particularly dry give them a quick scrub with a lip exfoliant and dab on a small amount of lip primer.
Always use a lip liner when going for a bold lip, it provides the perfect base and helps to prevent the lipstick from bleeding.
Start by lining both top and bottom lips, then colour in the whole lip.
We love MAC Pro Long wear Lip Pencil in Candy Yum Yum- Neon pink ($42) 
Sweep MAC Lipstick Pink Pigeon – Bright cleanest pink ($36)
Pout Cosmetics – Jazz ($25)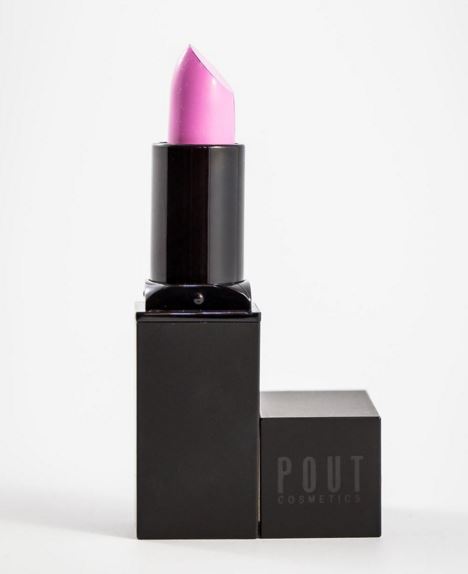 Source: Pout Cosmetics
Now go out and be a babe in that smoking hot outfit and flawless face xx
Comments