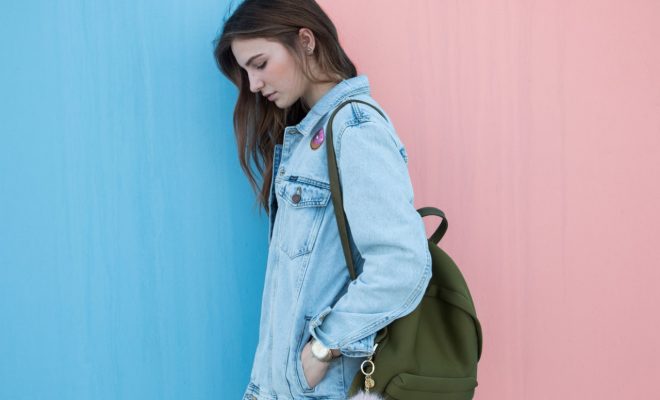 Beauty
Promises I will make to my skin in 2018
By
|
When it comes to beauty, 2018 is all about loving the skin you're in! But in order to kick-start this love affair with our body's largest organ, we need to take a step back and see where we could be treating our skin better. Here's a checklist of pledges we can make this year, all in the name of delicious dermal harmony:
I promise to get a second opinion
Ever felt a pang of envy when you've watched a celebrity with problematic skin suddenly re-emerge at some event with a flawless complexion? They didn't enter into some exclusive Hollywood bubble where all their flaws magically disappear — they simply got themselves a good skin therapist.
Now I know you may not be able to throw around the same amount of coins they can to visit a skin therapist on the regular, but even committing to a single skin analysis consultation where your imbalances can be identified may be all you need to set your skin on the right track. Your skin specialist can then use the skin analyser data to devise an appropriate home care skin regimen — and you can be on your merry way! Be sure to schedule in a follow up, however, as a tech-savvy therapist will be able to track the changes and improvements in your skin using specialist dermal and epidermal analysing devices.
I promise to be sun smart
If the fact that Australia has the largest number of diagnosed skin cancer cases in the world isn't enough to jolt you into better sun protection, then knowing that UV exposure also contributes to 80% of your premature ageing problems might help. Though the natural process of ageing will eventually take a toll on your skin, those who go about their day without sun protection will be the ones to take the knock first. So, this summer, if you're spending more than a few minutes outside (a.k.a exposed to UV radiation), then slap on some sunscreen, wear a wide-brimmed hat and protect your delicate eye area (hello crow's feet!) with a pair of quality UV protection sunglasses.
I promise to have make up-free days
We're living in a time where social media is saturated with images of people looking impossibly perfect (that's called Photoshop and blemish tool, by the way). But even with understanding that these images aren't 'real', it can still psychologically influence us into not wanting to leave the house unless we appear perfectly primped and preened. I personally noticed a difference in my skin when I had the guts to step away from makeup and simply allowed my skin to breathe.
So whether it's one day a week, or two — every makeup-free day counts towards a happier, more harmonious complexion. And if you're terrified what others may think of your makeup-free face, chances are they don't think much at all. We're our own worst enemies when it comes to our self-image, so keep this in mind as motivation when stepping out fresh-faced and fabulous!
I promise to treat you
Go on, show your skin some extra love this year! This could mean dedicating one day a month to transforming your home into your own facial spa sanctuary, or letting someone else do all the work by booking in a high-tech facial treatment. Beauty equipment is making facials more exciting and effective than ever before, so treating yourself to a skin brightening LED facial, or a skin perfecting carbon facial could really be the pep-up your skin needs to get a serious glow-on in 2018.
Read more of Rachel's posts here
Keep up up-to-date with daily posts and upcoming news by following The Merry Go Round on  Facebook, Instagram, Twitter or Pinterest.
Comments