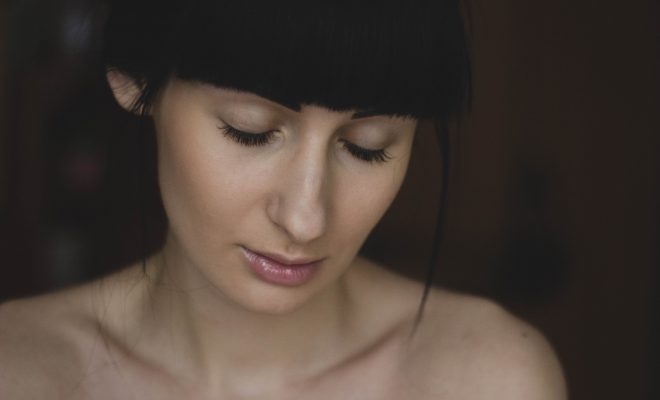 Beauty
Skin Care: Looking Beyond The Face
By
|
When it comes to caring for our skin, our faces undoubtedly receive the most attention, but there are a few other key areas that are vulnerable to the signs of ageing, and can even add years to an otherwise youthful appearance. Here we look at anti-ageing strategies for skin maintenance beyond the facial region.
Hands
As the skin on the back of our hands is thin and without much fat content, it's one of the first places on our body to reveal our age. Crepe-like texture, deep lines and wrinkles, sun spots and loss of elasticity can all make our hands look like a relic from the stone age. To combat premature ageing of the hands, use a retinol-based serum or cream to stimulate collagen production, which will in turn maintain the skin's elasticity. Treating your hands to a 'facial' at the beauty salon is also now more common than you think!
The geneO+ skin care machine which combines oxygenating exfoliation, skin brightening infusions and collagen remodeling works effectively to rejuvenate the hands, as well as the face and décolleté. Another easy way to keep hands youthful for longer is to always apply sunscreen to the entire hand area when venturing outside, and wear rubber gloves when washing the dishes to keep the detergents and chemicals in the dish washing liquid from drying out your skin.
Neck
To avoid wrinkles and sagging skin (humorously known as 'turkey neck') as we age, the neck region should never be neglected! When applying facial moisturisers and serums, be sure to extend the application right down to your neck and décolleté, the same applies for your sunscreen. If loss of skin elasticity in your neck is a concern, get in touch with a qualified aesthetician to discuss your options. Effective non-surgical treatments for rejuvenating loose neck skin provided by a RF skin tightening machine or microcurrent muscle re-education.
Décolleté
A sun damaged décolleté can age us dramatically, and not like a fine wine unfortunately. Mottled red skin, broken capillaries, sun spots and loss of firmness are all indicators of prolonged UV exposure without protection. Like the neck, it's important to apply your face products to the décolleté area and never leave the house without SPF 30+ sunscreen if your chest area is to be exposed to UV rays (yes, even on cloudy days). To turn back the clock on an ageing décolleté, consider a course of LED light therapy treatments to renew damaged skin cells and improve firmness and elasticity. IPL Photorejuvenation treatments are also a highly effective solution for removing the hyperpigmentation, redness, wrinkles and uneven skin tone associated with an ageing décolleté.
Comments