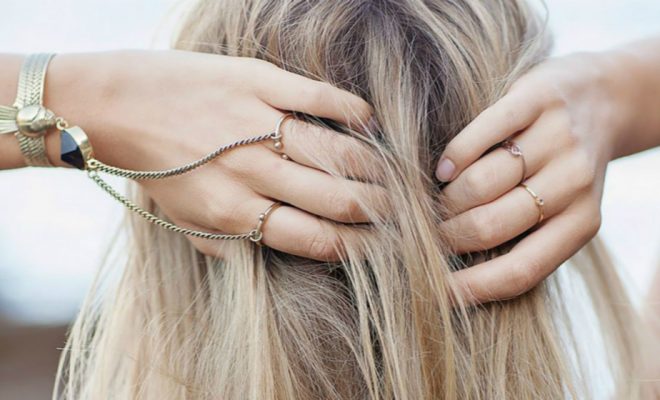 Girlinspo
Beauty
Sorry Dry Shampoo lovers!
By
|
How much is too much? Dry shampoo can be just the solution your busy mornings need. But could there be any consequences to this whole "dirty hair" trend?
After seeing headlines like 'Is your dry shampoo making you go bald?' and seeing that terrifying picture of that woman in Belfast with a bald spot which, was apparently, caused by dry shampoo, I had to do my own research.
Dry shampoo can be our best friend with the major benefits extending your blow-dry, soaking up oil, and adding texture to fine limp strands. But it might also be our bitter enemy and cause harm to your scalp and strands when overused. For some, it can create irritation, inflammation and overtime build up in follicles and can lead to hair loss. And isn't our hair already damaged enough?
So how much is too much?
The biggest danger of overdosing on dry shampoo is clogged pores. That's right, it's not just something you need to worry about on your face. The pasty dry shampoo/oil mix will prevent the hair follicle from breathing. Once clogged, the pores on your scalp will go into overdrive to flush out the product with more oil. See the vicious cycle we're creating here?
It is vital for a healthy scalp and follicles to be washed regularly to remove bacteria, dandruff, oils, styling products, dead skin and germs.
These products also contain aluminium starch or corn starch, plus all the chemicals required for the aerosol gases, and they are all penetrating the scalp and follicles.
But that doesn't mean you can't still use it every day, you just need to be careful about how you use it. If you're using it to soak up heavy duty scalp oil, daily use is a definite NO GO, but if you are using it lightly to style, finish or mattify your hair, then you can use it every day.
Dry shampoo only appeared on the market relatively recently, so it will still take a considerable amount of scientific research before a causal link between use of the product and hair loss can be drawn.
So, maybe it's time we shelve our dry shampoo or at least downgrade it from being the hero of our hair routine. We wash our faces daily, should we give the same respect to our scalps?
Take a look at Tania's Instagram here and her past posts here.
Keep up up-to-date with daily posts and upcoming news by following The Merry Go Round on  Facebook, Instagram, Twitter or Pinterest.
Comments