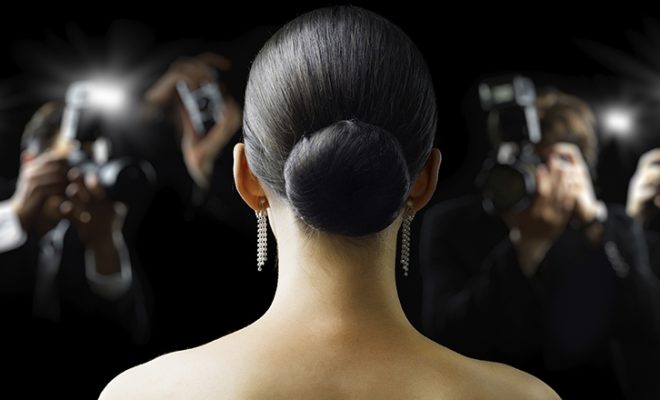 Beauty
Getting red carpet worthy skin is easier than you think!
By
|
Awards season is in full swing – the recent Golden Globes and Screen Actors Guild awards went off with a bang, and the anticipation is rising for the glitz and glamour of the Oscars in February. We all watch with bated breath as celebrities float down the red carpet in their designer dresses – but what else always seems to dazzle the cameras, aside from the diamonds that drape around a neck here and dangle from an ear there? Incredible skin! I'm blowing the whistle on the secrets to celebrity skin, so you can feel as fresh and flawless as the rich and famous.
The Triple Crown Facial
Fifty Shades of Grey's Dakota Johnson, as well as Julianne Moore and Maggie Gyllenhaal all turn to the Triple Crown Facial to perfectly prep their skin before a big event. The facial involves using a diamond-tip wand to exfoliate the skin before tightening and toning facial muscles for a 'lifted' look with microcurrent. The final step is to plump and hydrate the skin with pure oxygen for a stunning radiant glow. Skin is smoother, pigmentation is lessened and blemishes are banished!
How to replicate the look: Talk to your skin therapist about a layered facial plan that includes using a microdermabrasion machine, microcurrent lifting treatment and oxygen therapy facial.
Amy Schumer's secret to red carpet ready skin
If you're wondering how Amy Schumer achieved her luminous look at this year's Golden Globes, just look to the 'facialist to the stars', Georgia Louise, whose clients also include the likes of Jennifer Lawrence and Emma Stone. The actress and comedian underwent a 90-minute facial that included lactic acid to plump and refresh the skin, as well as microcurrent lifting, oxygen therapy and finally an LED (light emitting diode) treatment with red and blue light to target blemish-causing bacteria and stimulate collagen production to reduce the appearance of fine lines and wrinkles.
How to replicate the look: Again, talking to your skin therapist about layering different treatment technologies is the key to achieving the real 'wow factor'. Much like the Triple Crown Facial, this facial plan includes both oxygen therapy and microcurrent lifting with the added benefit of skin renewing LED light activated rejuvenation.
The $2,000 Runway Facial
Okay, I know you could spend $2k on a holiday to a tropical island far, far away but hear me out – I'll tell you how to replicate the look for a fraction of the cost. This extravagant 60-minutes facial is a favourite of the always-radiant Jessica Chastain and Michelle Williams and includes everything from Radio Frequency skin tightening to microdermabrasion, a chemical peel and sheet mask, laser toning and LED light therapy. Yes, the age-defying results are spectacular to say the least – but $2,000 for one facial session? In our dreams!
How to replicate the look (and avoid paying 2,000 bucks): Skip the laser toning and chemical peel. The Radio Frequency skin tightening will be adequate to lift, tighten and tone jowls, under eye bags and other facial features for a younger look. Opt for a hydrodermabrasion treatment to refresh and renew your skin cells which will include a skin-corrective facial infusion tailored to your skin type (acneic, dry, pigmented, etc.). Get your skin therapist to finish it up with an LED light therapy machine session to stimulate collagen and elastin, lighten and brighten and reduce those fine lines and wrinkles. Perfect!
Need help finding a skin therapist in your area that specialises in the beauty equipment mentioned in this article? Call The Global Beauty Group on 1300 006 607 to find out more.
For more of Brittnay's posts, click here
Keep up up-to-date with daily posts and upcoming news by following The Merry Go Round on  Facebook, Instagram, Twitter or Pinterest.
Comments