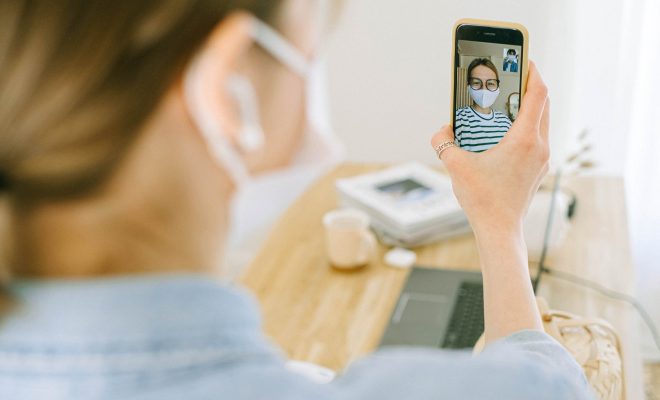 Mind and Body
6 ways to take care of yourself during COVID restrictions
By
|
As Melbourne enters Stage Four lockdown, self-care is really important to prioritise right now. It can help you better manage your heightened feelings and emotions and get through this pandemic feeling more in control and help maintain perspective. It is normal to feel worried and anxious in these uncertain times. Below are a few ways to practice self-care during this lockdown.
Keep things in perspective
Try to limit media coverage as watching and listening to the news can keep us in a constant, fearful state. Keep to a few factual, reliable sources such as the Australian Government and World Health Organisations to keep things in perspective.
Try to be more mindful
Practising more mindfulness may help minimise the anxiety you could be feeling right now. Often when we are being mindful, we are focussing on things that can usually remain unnoticed. Practising this self-care is really important, it can help you manage your heightened feelings and emotions and can also assist in keeping things in perspective.
Focus on what you can control
I often advise my clients to create a schedule to guide our days. When things seem out of our control, often creating some structure can provide more of a balance and stability. Try to find things that you were doing prior to lockdown and see if you can still maintain them while being at home. Find online gym classes, catch up with friends on the phone and try finding your hobbies online.
Additionally, when we take reasonable precautions, we are actively doing what we can to protect ourselves in this situation rather than feeling out of control. Keep up to date and follow the advice on the latest information from trusted sources, such as WHO or your local and national health authorities. 
Stay Connected
Maintaining social connections is important and there are now many ways to keep in touch with family and friends while still practising social distancing. Video chats, phone calls and online groups, are all ways to avoid feeling isolated and beneficial for your mental health.
Practise self-care
Getting enough rest, eating the right food, keeping active and drinking enough water helps to feel good from the inside out. This will also help to support your immune system.
Seek additional support when needed
While it is normal to feel anxious and worried during these uncertain times, it is important to take steps to protect your mental health and wellbeing. If you feel that the stress or anxiety that you are feeling as a result of the Coronavirus is impacting on your everyday life, there are many services available that are 24/7 from anywhere in Australia. Services include: Lifeline, Beyond Blue, Kids Helpline and Suicide Call Back Services. Please, talk to loved ones, contact professionals and make use of the services are available.
Keep sharing hope and love anyway you can. We are all in this together.
Comments