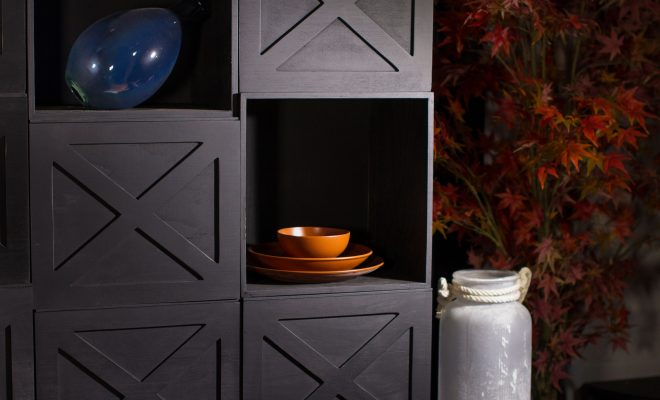 Interior and Design
Women at Work: Q & A with Black Crate's, Ashley Tran-Suzuki
By
|
The NEW icon for fashionable home dining – style and sophistication now comes in a Black Crate
Coco Chanel famously recreated the iconic little black dress in 1926 when her design of a simple and short black dress was published in Vogue. With the intention of creating a fashion garment that was suitable to a wide market, nearly 100 years later the LBD is still a staple fashion item and synonymous with style and sophistication.
The fashion world has come a long way since the mid 1920's and in the modern world the term 'fashionable' extends far beyond our wardrobe – it can be a place, an activity, it can be how we present and enjoy our surroundings. We no longer simply dress ourselves; we dress and decorate our living spaces in artistic and attractive ways. We present and eject our own individual fashion and style into the spaces around us. In doing so, we turn houses into our homes in which we create memories, mostly in the 'heart of the home', the kitchen and dining space. The kitchen and dining area is the central focal point where we entertain, where moments become memories, where we share special times with friends and family.
Understanding the important role of the kitchen and dining areas and how we adorn the spaces around us as a reflection of who we are, while paying homage to Coco Chanel's notion of creating a fashion staple that is suitable to a wide market, Australia's own Ashley Tran-Suzuki created the stylish and sophisticated lifestyle brand, Black Crate.
TMGR sat down with Black Crate owner, Ashley Tran-Suzuki, to learn more about the creation of one of Australia's most exciting home-fashion houses and to get some insider styling tips:
What is the Black Crate Story?
The seed of inspiration for the brand was planted when I searched for new dinnerware and cutlery when my husband and I moved into our new home in Sydney. I wanted to create an unforgettable dining space for entertaining friends and family, however, I really struggled to find dinnerware and cutlery that was unique and striking. I met my co-founder in 2015 and we became great friends as we worked in the home-wares industry together.  It wasn't until the beginning of 2017, when we had a conversation about the disconnect in the market for a one-stop shop for fashionable, on-trend dining pieces that led to the magic and vision that is, Black Crate. I flew to Melbourne the following weekend to plan the brand concept and spent countless hours of intense hard work to bring the Black Crate brand to life. This all culminated in the opening of our showroom in July 2017, located at 1/101 Victoria Street, Fitzroy in Melbourne. As we were so clear on the brand vision and essence, we were able to create the Black Crate brand in an online and offline space quite quickly. The brand was always about enhancing human connectivity. Black Crate was co-founded with a very good friend during a period of great connection and I view our products as being vessels that enhance not only the dining space but the connection that happens during the intimate experience of sharing a meal with family and friends.
The use of a 'black crate' as a brand mark is genius, how did you come up with the idea?
Black Crate is so much more than just offering beautiful and fashionable products for the dining space. Beautifully thought-out packaging was very important to us and we knew it would be key to distinguishing the brand and creating something distinctly unique. The black crate was custom designed by us and is not only synonymous with our name but it perfectly brings to life the Black Crate ethos. We thought of the idea of using the black crate during a conversation when one of us was preparing dinner. After that, it was magic, the aesthetics of the brand and the brand essence just came to life. The vision was just so clear.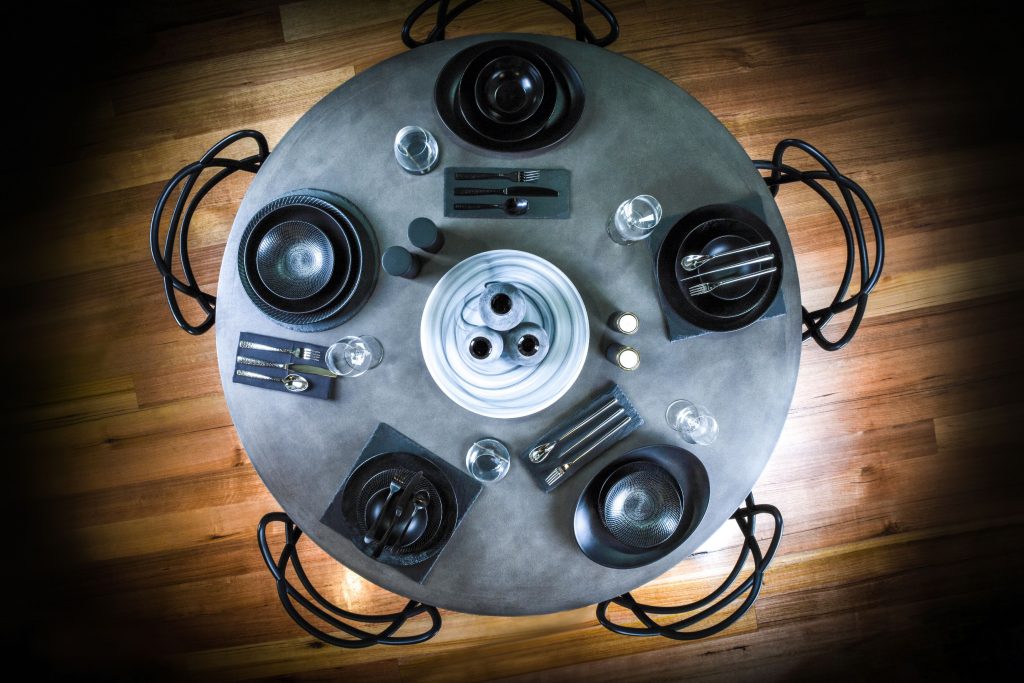 How do you source new products to ensure Black Crate remains at the forefront of dining space excellence?
We research and follow international trade fairs extensively and we devour religiously leading design magazines such as Architectural Digest, Wallpaper and the Japanese and Danish editions of Elle Decoration. My husband is from Japan and we are fortunate enough to visit regularly, so I draw so much inspiration from these visits.  Tokyo, (my favourite city outside Melbourne and Sydney!) is just the ultimate fusion of east meets west and in terms of international trends, it's one of the leading cities to watch. I also follow international fashion brands extensively and draw so much inspiration from fashion. I think this helps to keep the brand different, learning from another industry that is different yet, relatable. The fashion industry inspires me and the desire to move design in-house has already began with our first dining furniture collection, designed in Melbourne by architect and interior designer extraordinaire, Elvin Tan. This exciting and truly unique collection is set to launch in 2019.
Black Crate is all about quality, texture and style. Why is texture so important in creating a luxe dining space?
Texture will enhance your table setting by simply making it more visually striking. If you then add tones to the setting that align with your colour theme, you then find yourself with something very special and visually appealing – this all contributes to the luxe and fashionable look and feel.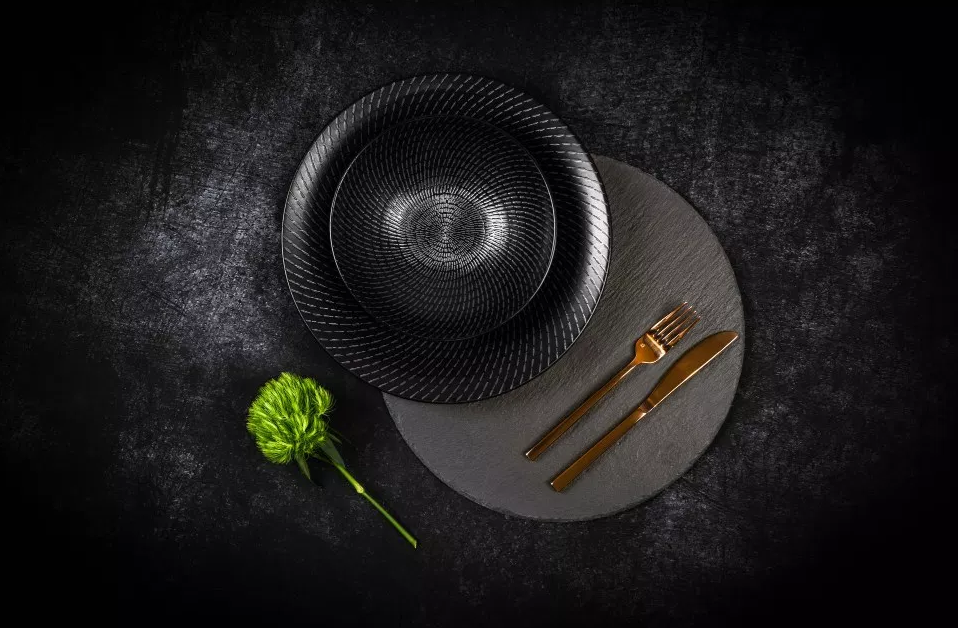 Can you share any styling tips for creating a beautiful centerpiece for a dining table?
Visitors to our Melbourne showroom will notice that the centerpieces we have on our dining tables don't just reply on florals for impact. We style centerpieces using our range of accessories as well – for example we use gorgeous solid oak wooden salt and pepper shakers and lay our spices on a marble slate to style one table and another has a solid black wooden serving board paired with smooth matte black salad servers and striking grey tree branches. The best styling tip for creating a beautiful centerpiece is to ensure you have a clear set colour theme, and from there, play with different textures and tones to make a visual impact.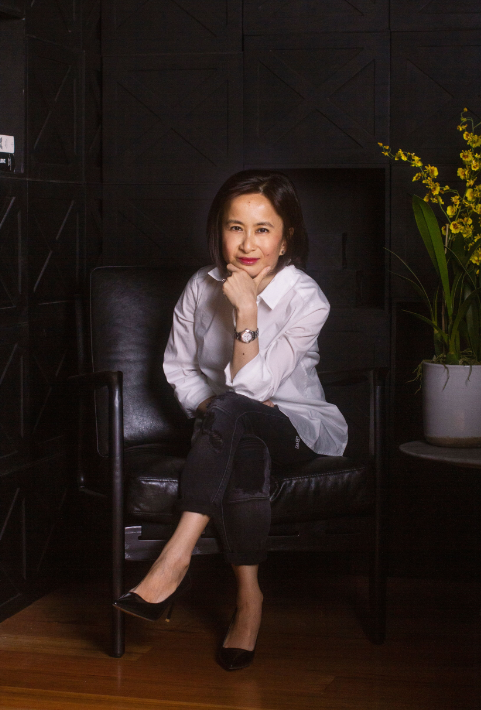 Comments