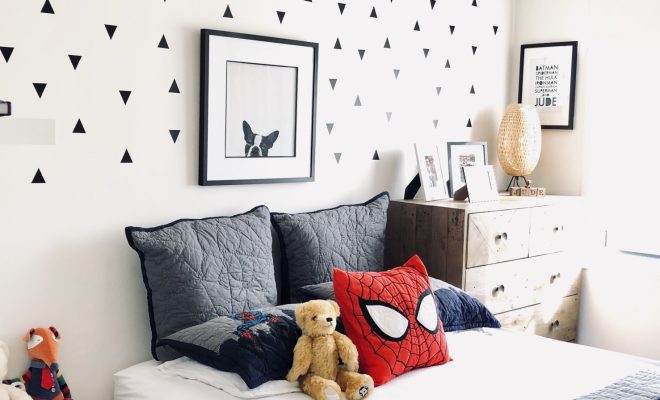 Interior and Design
Bedroom Ideas For Your Little Superhero
By
|
Ok, so let me start off by letting you know that I am in no way a interior designer and half the time I have no idea what I am doing, but I love the finish product and the process of how rooms come together.
I had a lot of questions on both Jude and Layla's room, so I wanted to share how i got started and where I found the best buys.
How I got Started…
My son has an obsession with Superheroes.  He just loves all of them, so I used this as inspiration when creating his 'big boy bedroom'.
I like for my rooms to be extensions of the house, so the furniture all blends.  I tend to go for white, rattan and oak/timber furniture, simply because the room stays bright and they are easy to work with.  The simplicity of the furniture colours means that you can add colours without it being too overwhelming and looking messy.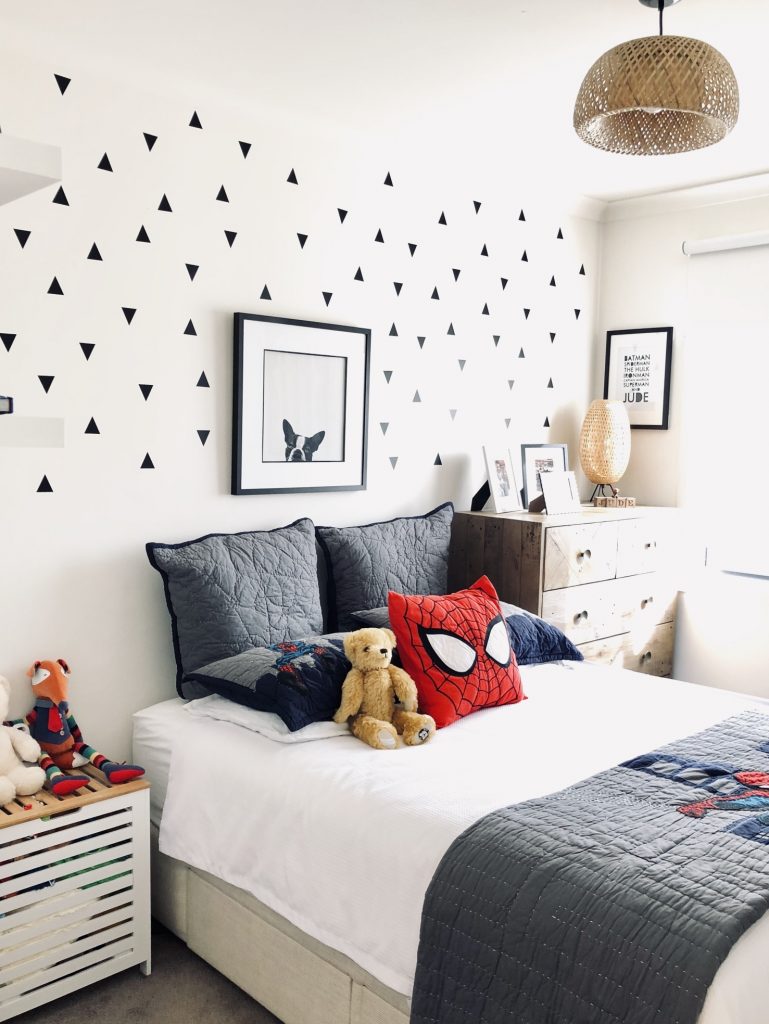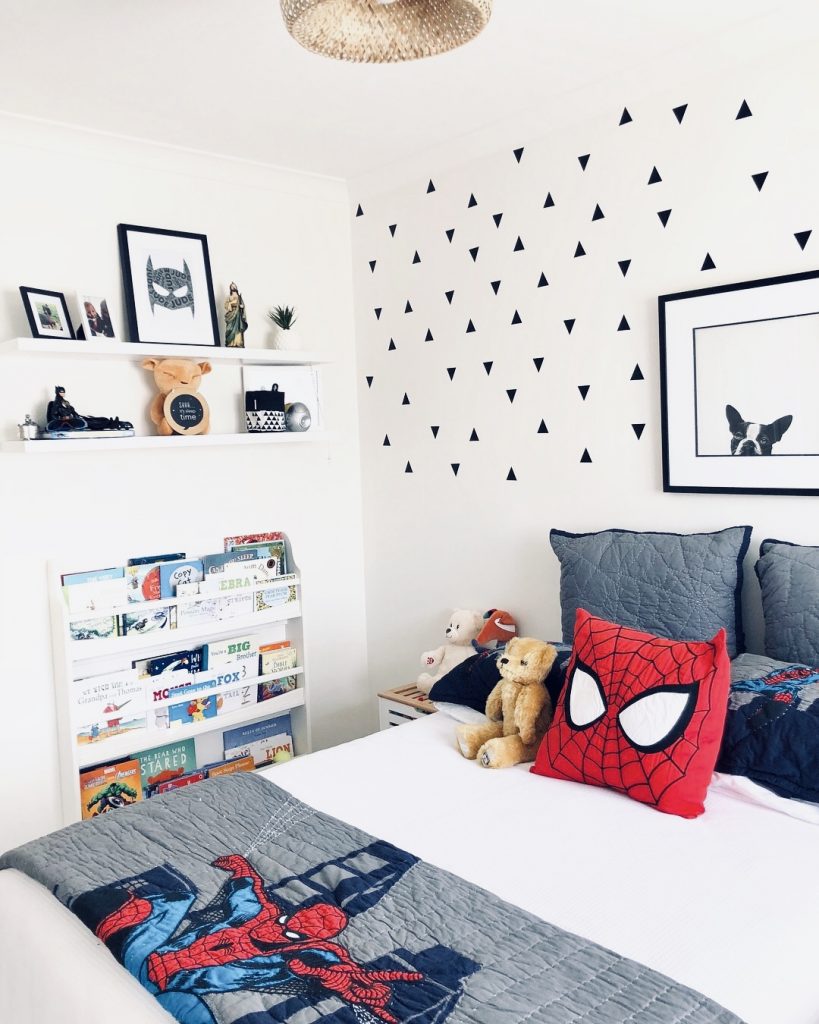 The Decals
I love wall decals.  I could have them in every room.  There are so many designs to choose from and you just simply stick them on.  The triangles took me around 20 mins to put up and they can be easily taken down.  I got mine from Rocky Mountain Decals, because I had been looking for a black and white design to match the monochrome prints on the walls. This particular design comes in about 10 different colours. You can get wall decals anywhere now.  Etsy, Adairs and Ginger Monkey are my favourtie places.
Storage
I am all about storage and Jude's bedside table is also where I put his stuffed toys.  I love this little unit that I bought from Kmart for $35.  It can be used for just about anything, looks cute and is  also the perfect size for a bedside table.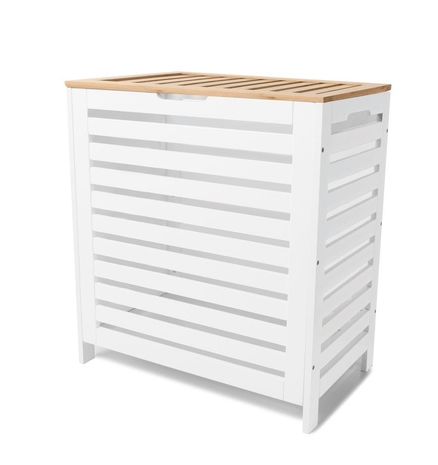 The Coverlet and themed Pillow Cases
All of the bedrooms in my house have white doona covers, sheets and pillow cases. I usually get them from Sheridan or Adairs.  White washes easily and looks clean and fresh.  To  work with the theme and add character to Jude's room, I bought a coverlet so that I could use it as a runner or extra blanket.  To complete the look, I also bought the European pillow cases and standard pillow cases.  This coverlet and Pillow cases are from Pottery Barn Kids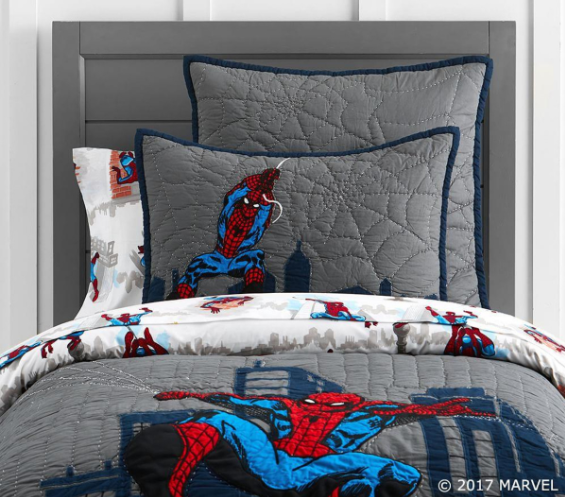 Shelving
The English teacher in me wants books to be displayed everywhere and anywhere.  I'm not a fan of the big, bulky bookcases and I love this slim line wall book rack.  It fits heaps of books and doesn't poke out so that books can be put away neatly and not take up a lot of room.  I purchased the Madison 3 – Shelf Bookshelf also from Pottery Barn Kids.  It is on sale now.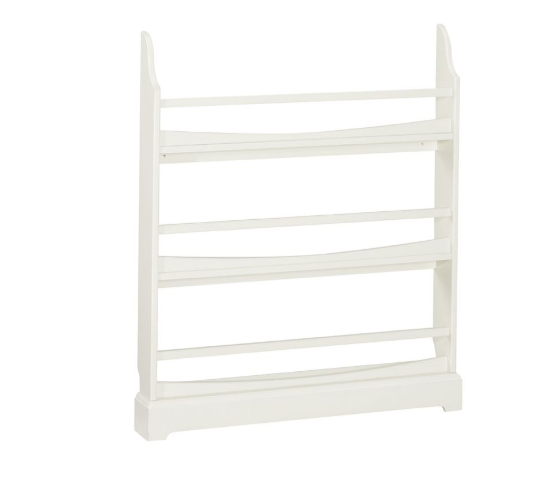 Wall art and pictures
In Jude's room, I wanted to keep the pictures simple so that they didn't take the focus away from the decals and instead, blend with them. There are so many options available online to buy and I love the personalised options.
As Jude grows, so will his interests.  I would choose furniture and foundations that will grow with your child so that you can modify easily and inexpensively.
I had so much fun putting Jude's room together and loved his expression as he walked in when it was complete.
I have just finished my 1 Year old daughter's room, cant wait to show you all.
xx
Comments