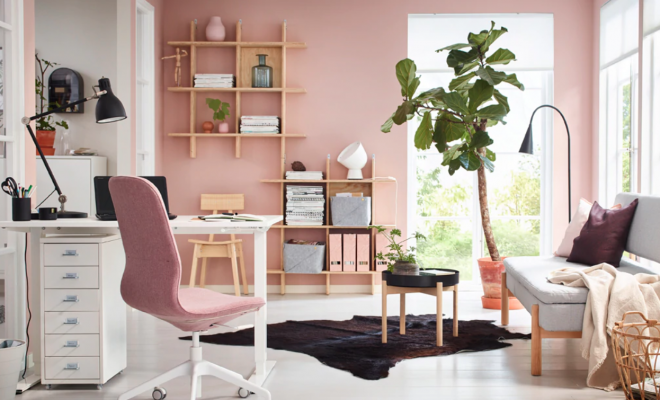 Mind and Body
Too busy to self-care? Try adjusting your environment for a healthier you.
By
|
When we often find ourselves in a constant effort to chase the clock, finding time for ourselves is often neglected. However, self-care is important; we are consciously happier, more mentally aware and more able to live our best selves. The way we set up our environment can have an impact on our health both mentally and physically. When we think about our home and work space, we may often think of ways to make it prettier, cleaner, cosier, but we often forget about ways to make it more functional and convenient for our health. So, when our busy lives get ahead of us, surrounding ourselves with useful tools and habits can create a healthier you by simply starting off adjusting your environment.
Positive Rituals
First of all, surround yourself with motivating images as a reminder of why it's important to look after your health. Positive visuals can evoke positive emotions and therefore, help us stay motivated when we have a lot on. Photos of your family, friends, holidays, favourite healthy recipes, goals and nature are all examples of visuals that can enhance the way we feel.
Affirmations
Recite affirmations. When we get caught up in unhealthy thinking patterns, it becomes easy to ruminate these thoughts many times throughout the day. Hence, why it's so important to counteract those thinking patterns with positive affirmations that are personal to you and that you connect with. Write them out, put them on your wall and have them handy within your space so that you can refer to them when required.
Make healthy habits easy and accessible
When things are accessible and within reach, we are more likely to use and refer to it. A bowl of fruit near your desk, a blender in an accessible spot, healthy cook books on shelves, a 10 min yoga or mindfulness session set on your phone are all ways to make healthy habits easier.
Connect with the Space
Try and keep your space clutter free and set up your space so it makes you feel good and connects with you. This could be in the form of your favourite background music, a sentimental object that you have close, candles or a scent that you love, bringing in nature with plants etc… are all reminders to practise self-care.
Our environment plays an important role on how we feel both physically and mentally. By becoming aware of healthy habits that we can implement when we are busy can break the habit of self- neglect and set us up in the right direction.
Warmest,
Anita
Feature pic by Insiderguides.com.au
Comments