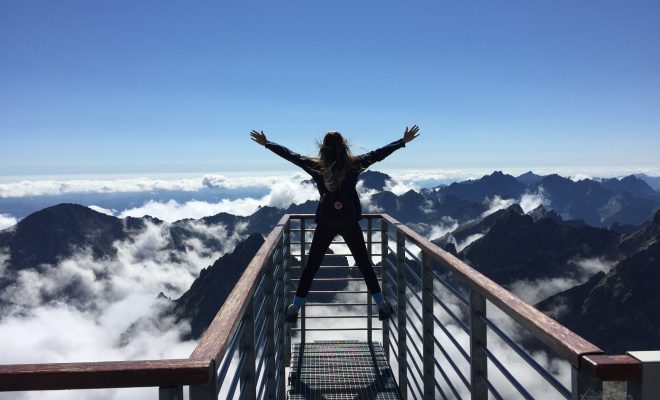 Mind and Body
Perfect isn't a goal: 4 ways to combat those unrealistic expectations we place on ourselves.
By
|
When we are child, we are often taught quotes like;
'Aim for the best, then aim higher',
'Reach for the moon, even if you miss you will land amongst the stars.'
Whilst these words are made to inspire, to encourage, they can also quickly become misleading and critical.
From a young age, learning this idea of perfection or at least striving for it can often teach us to judge behaviours, especially our own.
If we adopt this attitude of always 'needing' to be perfect and unconsciously choosing areas in our lives that are important to us: work, school, parenting, friendships etc… and not allowing for any mistakes, any improvements, then we are setting ourselves up for failure. Perfection is merely an illusion. An exhausting one.
Goals often created with my clients are often about creating a balanced life; a content one. When you let go of the unhealthy expectations you have on yourself, you realise that you can in fact do it all; at your own pace and for the right reasons.
Here are some ideas to help combat the unrealistic expectations we place on ourselves.
AWARENESS. YOU CAN'T WIN AIMING FOR PERFECTION
Awareness is key in psychotherapy. Once we are aware of maladaptive behaviours and thoughts, we can begin making change to that they don't have the same impact.
Those striving for perfection, often put pressure on themselves to meet unattainable standards. It is therefore, impossible to feel satisfied. This can often lead to burnout, discouragement, projection and despair.
Perfectionistic thoughts can also lead to procrastination, because you may rather not do something at all if can't be done 'perfectly'.  
By becoming aware of the damaging effects perfectionism can have on you, can encourage a healthier, more positive outlook; you will make a more conscious effort to rid bad habits that are not serving you and adopt more affirming thoughts and behaviors.
YOU ARE THE ONLY PERSON PLACING UNREALISTIC EXPECTATIONS ON YOURSELF
Trying to be perfect doesn't make you happy, accepting your best effort makes you happy. This makes you responsible for your own happiness. Counteract self critical or perfectionistic thoughts with more realistic and helpful statements,
'I am doing the best with what I know right now',
'I am a work in progress, we all are',
'Making a mistake does not mean I am a failure. It only means that I am human.'
'I am proud of my best effort'.
DELETE THE WORD AND LET IT GO
Delete the word perfectionism and use 'high achiever' instead. It doesn't come with the same negative connotations and extremely unrealistic expectation. It acknowledges that you like to aim high and takes away the unhealthy pressure that can negatively impact your life.
EMBRACE YOURSELF AND BE GRATEFUL
By embracing yourself and being grateful for who you are and what you have to offer gives perfectionism no power. Often reminders in the form of a journal, taking time to self care and/or do the things you enjoy can remind us to feel fulfilled within and thankful for who we are.
Primo levi summed up this illusion by stating 'Perfection belongs to narrated events, not to those we live.'

Kindest,
Anita
Comments