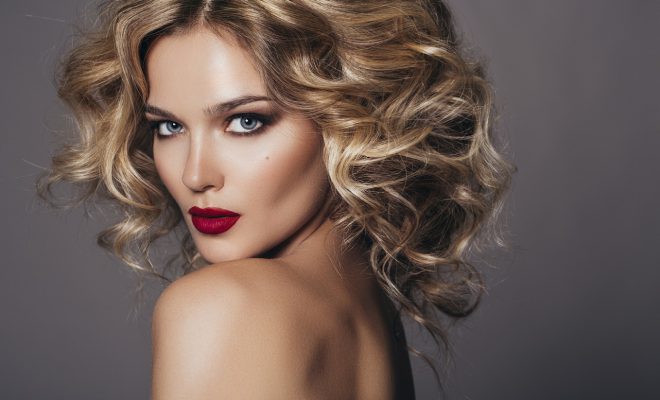 Beauty
Give the gift of glowing skin this Christmas
By
|
Useful presents are the best kind of presents. Those soap-on-a-ropes and 2017 wall calendars are doomed to the hall cupboard to collect dust for eternity (seriously, we have smartphones now – who uses wall calendars?). But in a world where self-care and self-image is bigger than ever (just look to the multi-billion dollar global beauty industry), you can't go wrong with giving the gift of glowing skin! Here's three ways to pamper your loved ones no matter what your budget may be.
Low budget solution: topical skincare
If you're buying beauty on a budget, go for something with a little thought put into it rather than picking up the first bottle of cheaply fragranced body lotion from your local pharmacy. "Usefulness" is key – and especially in Australia where our festive season is enjoyed outside under the hot summer sun, items that nourish and protect our skin to keep those sun-induced wrinkles at bay will always be much appreciated. Look for a rich, professional skin care products eye cream or why not put together a sun-lovers gift pack that contains SPF body sunscreen, SPF face cream and SPF lip balm?
Medium budget solution: hi-tech facial
Some hi-tech facials offer a super luxurious experience for your loved one while also coming at a super reasonable price for your bank balance. These include LED light facials and hydrodermabrasion facials, which can start at $100 or less. More and more Aussies are turning to technology-based facials over traditional skincare facials because they work harder to turn back the clock on the signs of ageing and can help reduce the damage caused by spending one too many days lazing on the beach for hours on end.
High budget solution: treatment packages
If you're really out to impress, a straight up hi-tech skin treatment package that aims to give your loved one radiant, beautiful skin all summer long (and beyond) is the way to go. The good news is that when you buy beauty treatments as a package, they often come with an attractive discount, so it's a great way to cram in a comprehensive beauty experience for less. For that someone special who loves to look as young as they feel, an IPL Skin Rejuvenation package will sort out everything from fine lines and wrinkles to sun spots, uneven skin tone and redness.
So regardless of your budget, it is possible to give gifts that will actually be used and appreciated by the beautiful people in your life – plus it saves those awkward moments when you open your mum's bathroom cabinet to find that pack of hand soaps you bought her three Christmases ago, still in their cellophane wrapping and squashed amongst the toilet rolls and air fresheners. Yikes.
Find LED, IPL and hydrodermabrasion beauty equipment in your area by calling The Global Beauty Group on 1300 006 607.
Comments