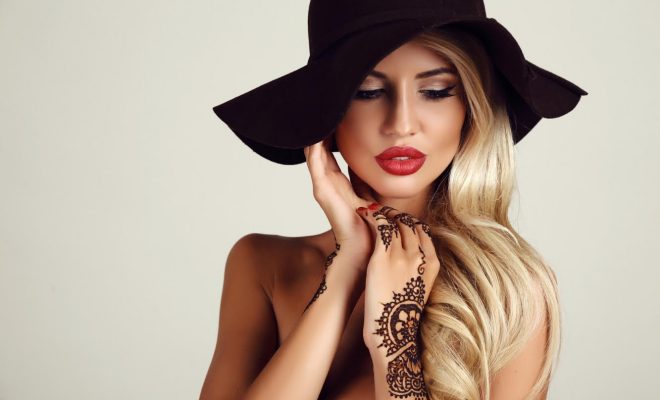 Beauty
How to leave unwanted tattoos in the past (where they belong)
By
|
Pop quiz time: What do Angelina Jolie, Khloe Kardashian, Megan Fox and Ruby Rose all have in common?
Give up?
They've each undergone laser tattoo removal to get rid of tattoos they didn't fancy anymore. Yes, even the most glamorous celebrities make mistakes, like us mere mortals – and the rise in people flocking to laser tattoo removal salons and clinics in recent years shows that removing tattoos isn't such a big deal anymore. In fact, of the quarter of all Australians under 30 who are tattooed, one in three regret they ever got it. So thank heavens for technology, right?
What to do when you have an unwanted tattoo
First of all, don't stress. Now that we know tattoo removal is far more common than we think, there's no need to feel embarrassed about making the move to get rid of that totally outdated butterfly on your hip from schoolies in 1999, or suffer the cringe-factor of your ex-boyfriend's initials every time you look at your otherwise flawless ankle. Being loud and proud about your tattoo removal is even becoming a bit of a thing, thanks to social media (cue: Ruby Rose, Khloe Kardashian and Jess from The Veronicas).
Next…
Seek advice from a professional. While a tattoo removal machine is an effective means of getting rid of unwanted tattoos, it's also a skilled aesthetic practice that needs to be conducted by a trained and qualified operator. Don't be afraid to enquire about their training credentials; and if you have any questions or queries – ask, rather than drawing conclusions for yourself. An experienced laser tattoo removal provider will be able to assess the age and quality of your tattoo, as well as the tattoo pigments used in the design, to give you an indication of how many sessions you might require. For some it may be six, while others may need ten sessions to turn back the clock on that barbed wire number à la Pamela Anderson (who, by the way, got that famous tattoo lasered off, too).
Bottom line
There's a million reasons why we get tattoos in the first place (it's practically a rite of passage nowadays), but this also creates a million reasons why we then want to get them removed down the line. It could be that you wish to go for a job promotion, or maybe you don't want that eyesore on your upper arm taking centre stage on your wedding day. There are also many people who seek out laser tattoo removal to simply make space for newer, more contemporary designs. Whatever your reasoning – it's good to know that there are options out there.
If you'd like some help getting started, you can call The Global Beauty Group on 1300 006 607 to seek advice on trained tattoo removal operators in your area.
For more of Brittnay's posts, click here
Keep up up-to-date with daily posts and upcoming news by following The Merry Go Round on  Facebook, Instagram, Twitter or Pinterest.
Comments