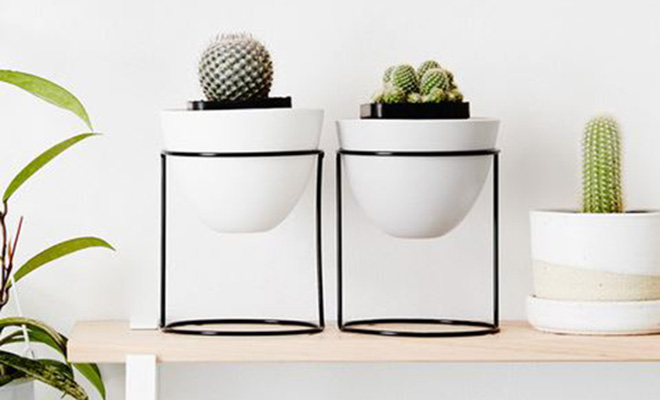 ivymuse.com.au
Interior and Design
In the market: The best in vases, pouches & pots
By
|
They say home is where the heart is, but it's also where there's a big bunch of flowers sitting on top of your kitchen bench.
Like most ladies, I enjoy a big bunch of flowers or a vibrant collection of greenery in my home. As cliche as this may sound, a bunch of flowers always brightens up any room. These days its not just about the flowers making the statement; the vase, pouch or pot and stand is just as important.
Vases
It's time to forget what you have seen in the marketplace for vases. The new and improved is here, and we like it! Flowers naturally lend themselves to a vase but much to my dismay, a really special vase is a bit harder to find these days. Fortunately some of the best vase designers are right on our door step. For example Helen Bayley from Lovestar is your go-to-lady if you're a lover of colour, celebs, glitter, confetti. It's basically the mardi-gras version of vases.

Handcrafted by the team at Lovestar in their Australian studio comes the Iconic Portrait vases range. FRIDA is for the true lover of art and all things colour.
The Queen B of vases. The Beyonce Iconic Vase is also apart of the special Limited Edition Series of Iconic Portrait vases. Beyonce sits pretty at 25cm tall and 26cm wide and can be hung on the wall or sit up right.
When colourful flowers aren't enough, the Queen of Hearts Confetti Heart Vase will be your glittering final touch. Newest to the collection, this vase is full of real life confetti!
Pouches
Pouches are among one of the new-comers to the market for flowers and plants. You could say they have seriously grown in popularity of the past 12 months, often showing up in blogs and mags. The colours vary and you're not just limited to just plants; use your pouch for nick-nacks or even a cute recycling bin.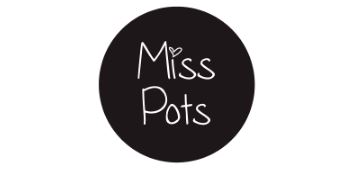 This mother/daughter duo are the face behind Miss Pots and have made a living from their passion. Prices start from around $19.95 for a mini version and can go upwards of $59.95 for the largest size.
Add a touch of metallic to your space with "Copper faux leatherette pouch". Keep your colours minimal when working with rose gold. Black, white and charcoal are a perfect combo.
This colaboration sees artist Belinda Marshall and Miss Pots come together to create bursts of colour. This is a perfect example of how to bring the eyes from the painting down into the room.
Marble continues to have its moment. Update your pieces by switching from a white base to a black based marble print.
Pots
It's time to get creative with your greenery. Ivy Muse is a botanical wares studio based in Melbourne are all about encouraging creativity with greenery through using their pots, planters and stands. These pieces are created by hand using quality materials and can be treasured for years. If you're ready to splurge, click here:

Its hard to even begin where to start on the Ivy Muse site. There's an array of collections to choose from, starting with unique tall stands that make a statement to petite table top pots and stands. The hardest part of your shopping journey will be choosing your piece!
Where to start? With a statement piece of course. The Harlequin is a one of a kind stand, sitting at 70cm tall and available in 3 colours.
This little home is the perfect place to house small plants, succulents and flowers. Stack next to each other or make this the perfect centre piece on a coffee table. Available in a number of colours.
The Hourglass, but not as you know it. This stand is suitable for many types of pots and can carry up to 20kg of plant goodness.
If you want more on where to get the best vases, pouches and pots, check out these retailers:
Connect with us on Facebook, Instagram and Twitter
And also follow us on Pinterest
Comments