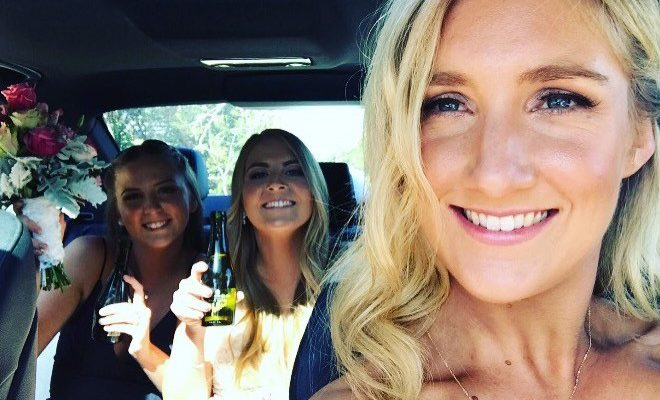 Beauty
Product review: Flawless foundation
By
|
As a makeup artist, the number one question I am asked by my clients is what is my all time favourite product. It got me thinking: Which product do I reach for almost every time I do a makeover?
And my answer is Napoleon Perdis Stroke Of Genius Liquid Cashmere Foundation $69

I've decided to share the love and tell you ladies why I am absolutely obsessed with Stroke Of Genius:
Firstly the name says it all: Cashmere! The finish literally feels soft like cashmere on your skin. The medium coverage does absolute wonders for your complexion, leaving you looking absolutely flawless.
Every girl I have put it on looks fresh and luminous like their skin has been airbrushed. This is because of the biopolymer filling spheres (I know, it sounds made up, right?) basically what they do is help the foundation get in-between any tiny bumps or creases, fills them in and helps the foundation bond together to create that blurred or airbrushed look.
It comes with an inbuilt foundation brush for easy application, which you can twist on and off to prevent the foundation squeezing out into the lid. A little goes a long way with this foundation, once applied I like to go over the top with a buffing brush for a perfect streak free finish.
This little gem works on just about every skin type! Although, I wouldn't recommend it for anyone with very oily skin, I don't feel that it would be matte enough, letting oils from your skin come through the foundation.
Finally, one of the best things this foundation has going for it is its staying power. I've used it on tonnes of bridal parties whose makeup I have applied early in the morning and it stays put all day and night. I would also recommend setting it with a powder foundation, because it has SPF20 it can make your face look a little shiny or lighter in photos.
And remember girls, don't forget to prime!
So there you have it, my all time favourite makeup product. What's yours? xx
Read more of Anita's make up tips here
Want more? Like us on Facebook, Instagram, Twitter and Pinterest for daily posts and upcoming news.
Comments