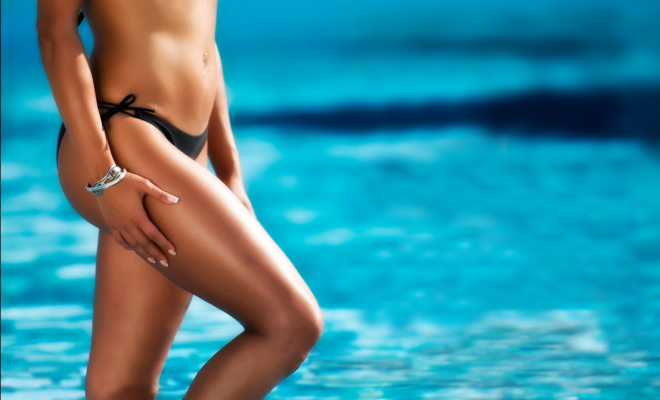 Beauty
The best way to get hair-free this Summer
By
|
With summer just around the corner, it's time to start thinking about thinning the fuzz that crept in over winter. That way, you're ready to hit the beach as soon as the first sign of a bikini-clad day greets you with warm, open arms. But what's the best way to go about it? We weigh up the benefits of modern, permanent hair removal techniques against traditional de-fuzzing methods.
Shaving
For many people, shaving is the go-to of hair removal. And while it's effective in the short term, it can also be super harsh on sensitive areas, meaning painful ingrown hairs and irritated skin. The only thing that's worse than unwanted hair is bumps and redness killing your vibe even more! For people with thin, light hair, shaving can be effective short term – but for darker, thicker hair, skin can start showing stubble in as little as 24 hours, which means more shaving and more time wasted in the shower when you could be out having fun in the sun.
Waxing and depilatory creams
Waxing and creams usually provide longer lasting effects than shaving, but still require regular maintenance (which means time and $$$). Plus waxing… ouch! Need we say more? And while depilatory creams aren't necessarily painful, the harsh chemicals on the skin can burn and irritate – making it a no-no for many sensitive parts of your body. Not to mention the results don't last and require a serious amount of re-growth before they can be used again. So where does that leave us to turn?
Well, increasingly – more and more people are turning to IPL to get rid of unwanted hair for good. Read on to find out why.
IPL treatments
IPL hair removal is similar to laser (though IPL can treat more hair types in a quicker time frame) and unlike waxing and shaving – offers permanent removal of your unwanted hair. Seriously, imagine never having to wax or shave your bikini line, underarms or legs again? Sounds like heaven on a tropical sun-soaked beach we say. After just a few sessions on the fuzzy zones of your choosing (yep, IPL treats practically anywhere on your body) you could be permanently hair-free by summer. No more covering up at the beach while your bikini line grows back before waxing, or painful stubble leaving itchy bumps on your legs.
The newest IPL technology popping up can even offer ridiculously fast in-and-out treatment times and virtually no discomfort during the process. What's more, IPL is your all-round body beautifier as it also serves as a hi-tech skin-corrective treatment for wrinkle reduction, pigmentation fading and acne management.
Sound like your cup of tea? Then hop on Google to find a salon, spa or clinic specialising in IPL machine treatments near you. Be sure to talk to your therapist about their IPL options and what your needs are and you could be saying adios to the hassle, pain and cost of shaving and waxing forever.
Want more? Like us on Facebook, Instagram, Twitter and  Pinterest for daily posts and upcoming news.
Comments