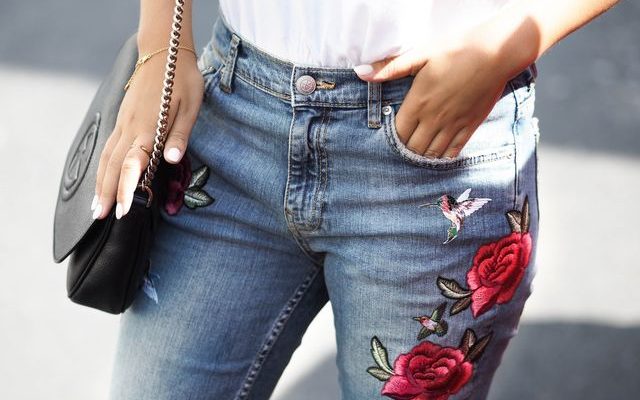 Bloglovin'
Fashion
Try this trend: For the love of embroidery
By
|
Who else is loving the embroidered denim trend? I love how universal it is and how everyone can pull it off so effortlessly. Gucci started off the trend and now all the fashion labels are following suit. So whether you invest in these coveted pieces, or shop the chain store versions, you will be sure to stand out from the crowd by taking these denim pieces to the next level.
When incorporating these items into your wardrobe, avoid wearing them with other prints and opt for rather a more simplistic look.
The Denim Jean: Decjuba
These are a classic boyfriend style fit. The Hilary Embroidered Jean features a classic chambray wash with contrasting floral embroidery. Team this with a white tee or cami and a black jacket.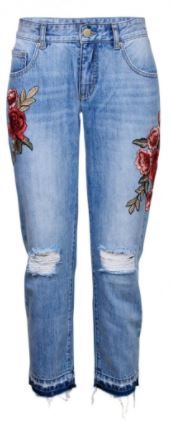 The Denim Skirt: Gucci
This washed blue denim mini skirt by Gucci is so pretty! It has an embroidered flower applique and is easily worn this with a white shirt and white sneakers.
This Topshop Moto jacket has classic trims in a vintage wash. It is finished with pretty floral embroidery for a feminine touch. Match this jacket with plain white jeans to brighten up your look.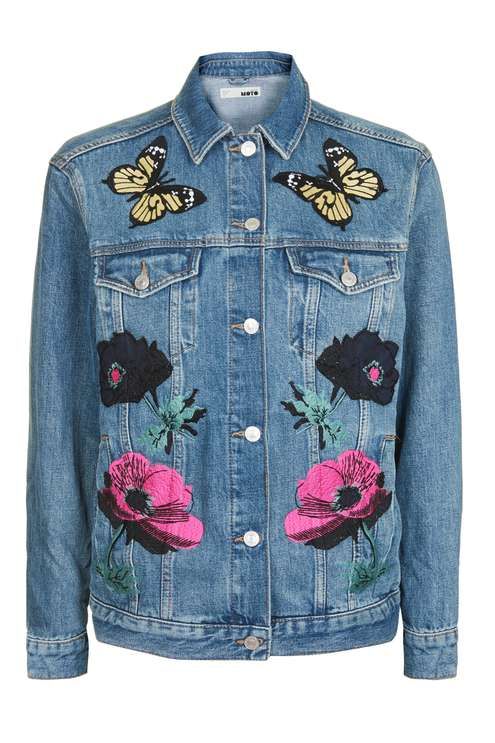 Embroidered Sneakers: Wittner
These street smart sneakers are no ordinary casual kicks! They're a more subtle way to go about this trend, but could also work with any of the above pieces if you want to go all out. And why not go all out, I say!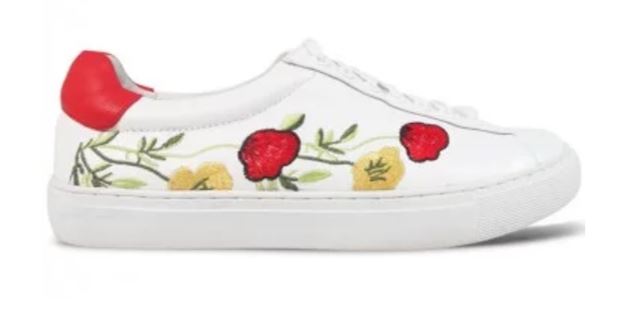 If you want to try this trend, but don't want to commit to the clothing options, try accessories instead! This bag can be worn with the above pieces to ramp up the style, or on its own.

So if I happened to persuade you that you need some life in your wardrobe, then I hope these pieces help you on your way. It's going to be a big trend for Autumn/Winter so you will be able to get plenty of use out of these pieces.
Try it! Xx
Want more styling advice? Check out Olivia's posts here
Keep up up-to-date with daily posts and upcoming news by following The Merry Go Round on  Facebook, Instagram, Twitter or Pinterest.
Comments