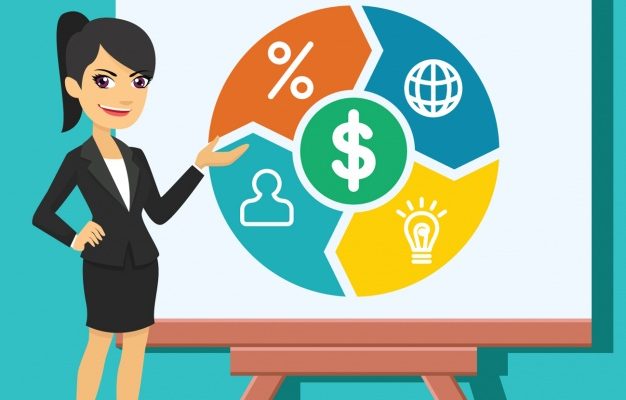 Work and Wealth
Women at work: How to be a financial planner
By
|
So you want to change careers? Or maybe you're a youngster and you're just starting out. Either way, enjoy our Women at Work series where we get the deets on different career paths, how to get there and the general dealio to help you on your job journey!
Meet Louise, *Louise waves*. She's 31 and has been in the financial game for almost 10 years. She's worked at a few firms and has worked her way up the ladder. We nipped into her office (it's a really nice office) and asked her a few questions about her career:
What are the tertiary requirements to be a financial planner/ Investment adviser?
You must have a degree (any degree is acceptable! Even Art history!), you must be GR146 compliant, which requires a Diploma of Financial planning. And in order to be the cream of the crop you must complete the CFP (Certified Financial Planner). Altogether, this is up to 8 years of study, most of them completed while you're working a full time job.
What drew you to this field?
I was extremely motivated to help people.  I considered teaching or nursing, anything that would benefit people.  In the end, the money offered in the finance industry convinced me that helping people with their finances would also mean I could access higher pay.
What do you love about your career?
I LOVE my clients. I love that they become close friends and because we are so heavily focused on their goals in their life and building plans and wealth to meet those  goals. I feel so heavily invested in their personal lives and their families.
What do you find challenging?
The most challenging aspects are working with high net worth clients mainly. I find it challenging that my clients are super smart. They might be the CEO of a company, or a high flying property developer.  They have strong personalities and have generally only had to rely on their own skills to get ahead in life.  They can find it difficult to take on advice from other people, particularly a woman in her thirties. You have to be 'on' all the time. and you cannot give incorrect advice because you are at risk of being sued personally. This is people's money you are playing with, after all!
What personality traits/skills do you think are a necessity to make it in this field?
You must be outgoing and comfortable to meet new people.  You must empathise with people.  I often am referred clients who have lost their partner, and they are now responsible for managing the family wealth when they have never had to deal with finances in their life.  You have to be able to sympathise and 'hand hold'.  These clients can be the most rewarding – you know you are providing them with a service that helps them get through their daily life.
You must have an interest in the financial world and want to gain further knowledge. Also, an active interest in global politics and the Australian economy is important too. It is beneficial if you run your own speculative share portfolio too, betting on some tiny gold miner in the Papua New Guinea region!  Clients love to talk about the speculative shares!
What does an average day look like?
7.30am Dial in to the overnight share market report to listen to what disaster Trump has caused in the US and what is likely to happen in our share market today.
8.30am Prepare advice for clients.
10am Run a client meeting – update them on their investments, receive an update on their personal lives. It's copious amounts of time talking about their grand-kids or their golf game.
1pm Run my second client meeting for the day – I'm assisting in the planning of their estate and the passing of assets onto the next generation.
3pm Last client meeting of the day – Client is setting up a charitable trust to get those 'feel good' vibes of donating away their wealth, but also simply to get a tax deduction! Sssssshhhh don't tell the tax office!
430pm – Execute all advice from the meetings and wrap up the day.
Long hours are required and meetings and events often go into the evening….
What advice would you have for someone looking to move into the financial sector?
Definitely do it! Every day is different, and meeting clients is such an adrenaline rush.  You will be filled with stories to entertain family and friends with too (all anonymous, of course).
Study hard and don't be afraid to start at the bottom. This is definitely a career where the only way is up!
Louise, thank you so much for chatting to us! And if you're looking for that pen Fi borrowed, she stole it. It was a really nice pen.
Do you have any questions for Louise? And what career would you like next on Women at Work?
While you're here, why not check out our financial advice from Tyson? Click here
Keep up up-to-date with daily posts and upcoming news by following The Merry Go Round on  Facebook, Instagram, Twitter or Pinterest.
Image by Freepik
Comments