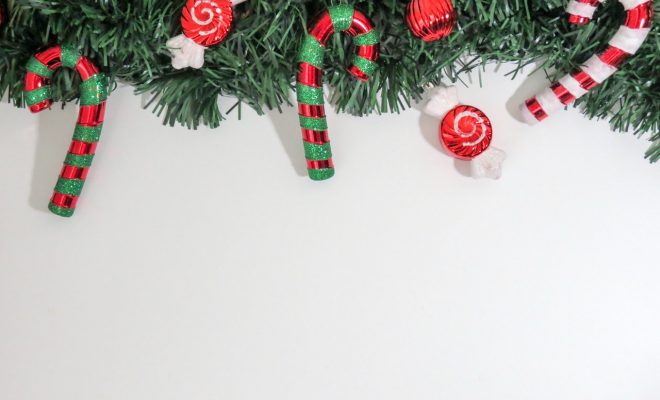 Work and Wealth
12 Tips to Financially Survive Christmas
By
|
The festive season can really test your budget and cause headaches to your finances. Here are 12 tips to help make sure your finances survive the Christmas holidays!
Make a list and check it twice
Santa is always well-prepared for Christmas, so why not get into the festive spirit by making a list of all the things you need for christmas.
Presents: List who you're buying for, how much money you've allocated and what you want to buy.
Supplies for Christmas Day – List everything you need to celebrate, whether it's bon bons, food or some new decorations. Make a list, check it twice and stick to it like Santa does! Only go to the shops that you need to so you don't get distracted and impulse buy. And don't go overboard on gifts or food for Christmas – it's just one day, after all.
Kids and gifts
Young children don't value gifts based on price – they may be interested in the gift but often seem more interested playing with the wrapping or box. So don't shell out big bucks unnecessarily. Why not be creative in wrapping gifts, create a bon bon with cylinders and wrapping paper (almost guaranteed they will play with the cylinder) or get a huge box, fill it tight with blown-up balloons (put some rice in some balloons before blowing up), then wrap it.
Create a Festive Experience
Make Christmas an experience not a massive bill. Christmas Day can be a lot of pressure, why not create some lasting christmas memories? There are plenty of options which don't cost a fortune and can become an annual tradition:
Create a letter from Santa. It can be a fun experience for children to not only write a letter to Santa but get one in return. Not sure what to write? There are plenty of templates across the internet free and paid options available.
Many councils have local carols during late November and December, why not get a picnic rug and enjoy with friends and/or family?
Watch a Christmas movie. Make a family tradition of watching a christmas movie each year.
Christmas Lights. Go on the hunt for Christmas lights in local neighbourhoods. All ages (adults included!) enjoy a good hunt and house!
Baking. Shortbread is an easy, manageable option and lots of fun for children, especially decorating!
When the gifts and toys are used, outgrown, broken or out of batteries the memories of Christmas will last all year.
One of a kind Christmas gifts
Get creative with your gifts rather than hurting the wallet. Giving a gift you've created can be far more personal than purchasing something, even something expensive!
Give a gift of food – If you're creative in the kitchen, why not make something to give and create a personal, tasty gift?
Create a coupon – If you have a knack for massage, babysitting, cleaning or gardening, give your family member or friend a coupon they can redeem at a later date.
Give an experience – Take someone on a picnic, a driving tour or sightseeing.
Pay for gifts with reward points
If you have a rewards credit card that collect points throughout the year, Christmas is a great time to cash these in. Check your balance and see what you can get.
Leading up to Christmas, keep an eye out for items you need that earn more points so you can build up your balance. Also look for discounts that might be offered through your credit card provider for particular retailers.
But remember that reward schemes or chasing reward points can sometimes cost you more than the reward is worth.
Get some cash and make someone's day
If you have anything around the house you've been meaning to get rid of and sell, Christmas is the time to do it. Look around your home and see what you could on-sell. It might be furniture, clothes, or jewellery.
There are plenty of websites such as Gum tree and Ebay to list on, there may be a local buy-swap-sell meet in your area. It could make someone else's Christmas extra special and gain you some extra cash.
Be wary when buying gift cards
If you're considering giving gift cards or vouchers, read the fine print first. There three key things you should be aware of:
Sometimes retailers go bust. A host of big-name retailers have gone into administration in recent years or even weeks, think Pumpkin Patch. When this happens, they usually stop accepting cards altogether or have heavy restrictions on how they can be redeemed.
Gift cards have expiry dates. Most gift cards must be redeemed within a certain period of time, so the recipient needs to spend them before time runs out.
They could forget or lose them. Often people forget to use them or simply lose them.
Shop for Christmas Bargains
Be active in seeking out Christmas bargains on gifts and food. Scour those catalogues and check online offers to price compare.
Some retailers match or beat competitors' prices so compare their offers and take all the details with you when you are in the store. Don't be afraid to ask for a discount as you might just get a Christmas miracle.
Also consider discount outlet shopping centres, factory direct retailers or factory seconds stores as other places to fill the Christmas stocking with bargains.
Share the Christmas burden
Hosting Christmas this year? Why not reduce the pressure by planning a menu with produce that's in-season as it's usually cheaper and fresher. Buy bulk and then store or freeze if possible.
Share the load of hosting by asking others to bring or make something, no-one wants to be given the present of all work and a big food bill.
Secret Santa
This Christmas, instead of buying for everyone, receiving unnecessary or unloved gifts or overspending the budget, Secret Santa is a great way to turn gifting into a fun experience. Randomly assign persons to each other to give a present to one another and agree on a maximum amount to spend.
You'll have less stress by having fewer gifts you need to find, it also helps keep the cost of gifts manageable and creates some fun trying to work out who might have been your Santa.
Manage the Christmas splurge
Far from being the recommended or ideal situation, some people will borrow for Christmas. If you have to splurge this Christmas and you're overextending those credit cards, then make sure you get one with 0%. This will get you through the holiday season but you'll need to plan repayments to clear it well before next Christmas and absolutely before the 0% period ends as the interest rate will soar higher than Santa's flying sleigh.
The best course would be to give yourself the gift of financial freedom by following our tips and not borrowing this year. After all Christmas is only one day of the year!
Plan for next Christmas
Planning ahead for next Christmas is best done once this Christmas is done and dusted. Some simple steps are to start saving now. Open a high interest savings account in January and contribute a small amount to it every week or fortnight. Saving $20 per week will add up to over $1,000 in a year's time.
Shop for Christmas items and presents throughout the year, especially during sales as it means you get some bargains and will spread your costs out to make them more manageable.
Happy savings and Merry Christmas!
Want more from our finance coach? Check out some of Tyson's latest posts here.
Keep up up-to-date with daily posts and upcoming news by following The Merry Go Round on  Facebook, Instagram, Twitter or Pinterest.
Comments