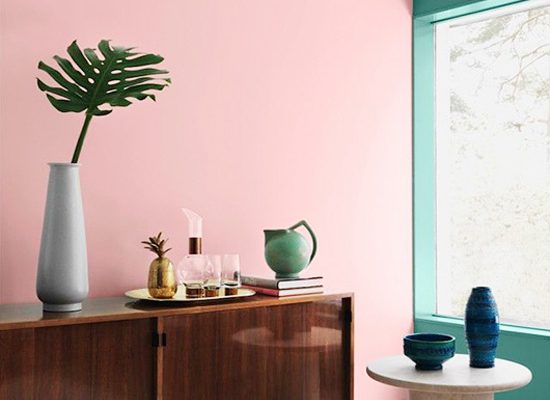 Interior and Design
Colour Combinations
By
|
There's nothing I love more than a perfectly colour-coordinated space that serves a double duty by offering functionality and ticking interior goals.  We would be lying if we didn't get our kicks when all hues seamlessly work together in harmony.
Ahead, I'll be sharing some of the best colour combinations in the market- the ones that earn "I never thought to put these shades together" from friends and family. Some are quirky while others offer that small update to the common palettes. Intrigued? Start scrolling to see which one is your favorite.
Pastel pink and warm mustard
A surprising combo that one would not usually think of. However, when teamed together with charcoal and hint of metallic creates a part feminine and part masculine room.
Cinnamon timber, black, plant green and white Starting with bright whites, blacks and exposed brick creates an effortlessly styled space and can be easily adaptable by adding in greenery and texture with rugs and visible bricks.
Velvet teal, cream and black
This green-blue shade has really made a comeback into the interiors world, popping up in a number of forms. A smooth velvety chair, a rug or a well-placed accessory is all that's needed to elevate a simple set-up. But if you're feeling adventurous, a feature wall in this stylish hue is both bold and beautiful.
Pastel mint, timber, black and white
Soften a kitchen with a touch of pastel mint. This shades helps to add light and brighten what could potentially be a dark space. Link the colour together by having a least 3 or more items in your kitchen.
Mixed greens
It is well documented that the colour green sparks creativity and this space is definitely not shy of personality. Certainly not for the faint hearted, this combo of greens, blonde timber, whites and charcoals will make for the ultimate artistic hub.
Navy blue, marble and timber
Chic, contemporary and effortless- navy and marble work hand in hand to make the ultimate polished look.
Sorbet delight
Create a space that looks as soft and lush as it feels. This perfectly coordinated space works sugary tones, soft textures and feminine trinkets to create ultimate pastel perfection.
Want more? Like us on Facebook, Instagram, Twitter and  Pinterest for daily posts and upcoming news.
Comments