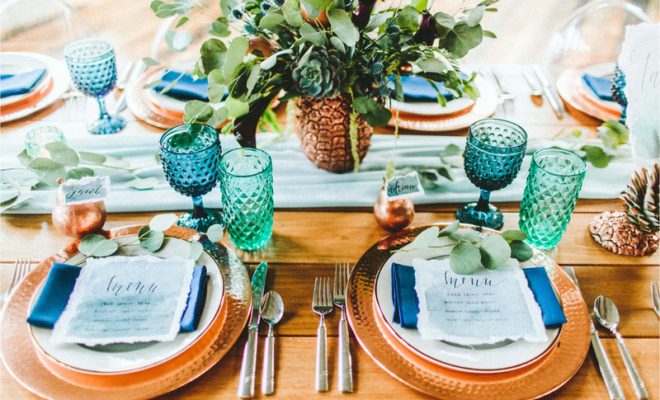 ruffledblog.com
Interior and Design
Five outdoor table settings to try this summer
By
|
I love hosting any gathering and I can't get enough of themed settings. I am always looking for new and exciting ideas.  Creating a theme doesn't have to be expensive.  It's all about working with what you have already, incorporating the colours and a few specific items to get that desired look. Now that the weather is getting warmer, it's a great excuse to have people around to enjoy the weather and make use of your outside space. So, whether it's a big party or small gathering, here are some inexpensive DIY outdoor themed settings for this Summer.
The Nautical theme is perfect for this time of the year. I especially love the simplicity of this particular sea inspired table setting by At the Picket Fence. Its super easy, affordable and looks great. Use the colours of the sea: Torquoise, white, navy blue and beige to guide your decor.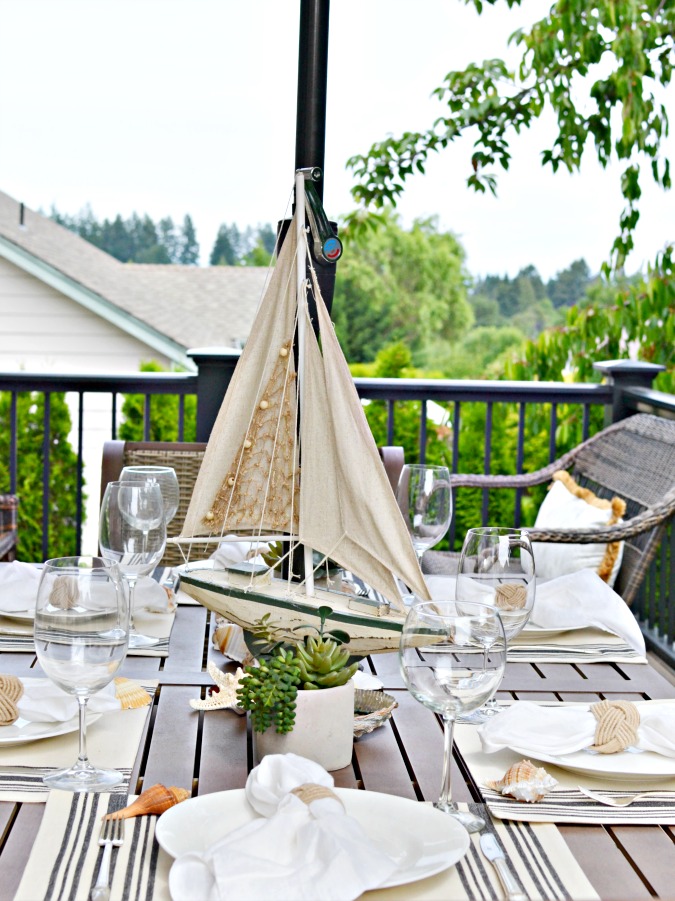 The pineapple themed setting screams Summer; it is fresh, bright and inviting. Just one pineapple is all you need for food and decor.  Make pineapple muffins, cakes, drinks and use the Pineapple itself to hold fruit salads or my fave, use it as a vase like this DIY below: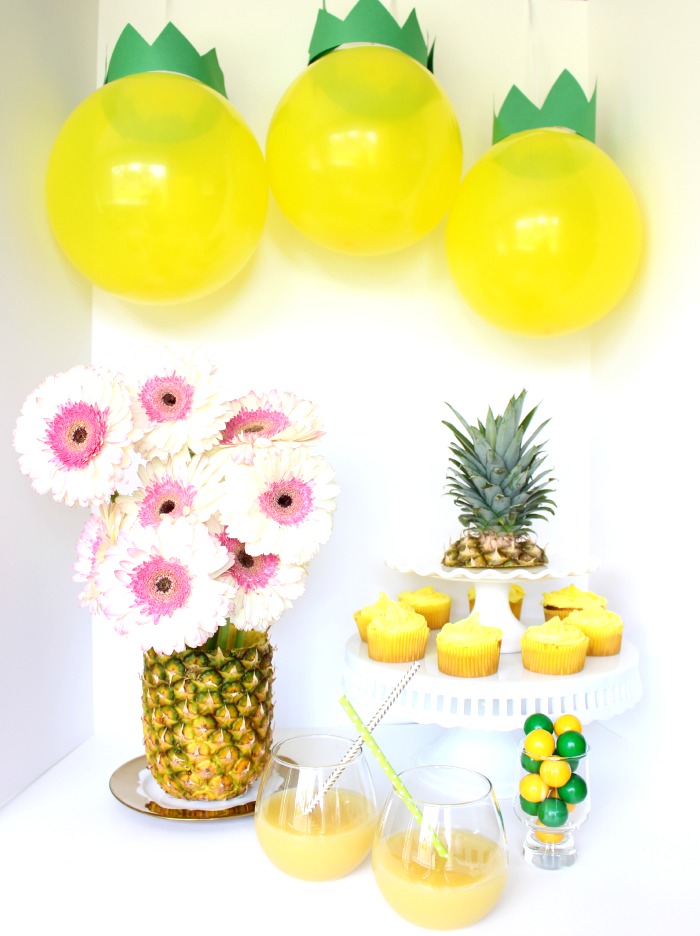 Nothing like a Mexican themed setting for entertaining guests. They are  fun, bright and look great! Bring to the table, bright flowers, cactus and Margeritas!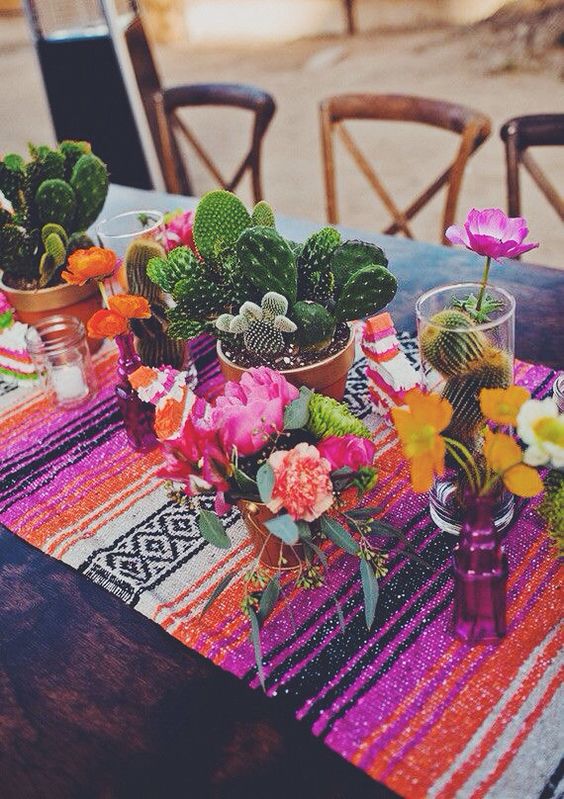 I am obsessed with flamingos lately and they make an excellent themed setting for summer.  I especially love this tropical flamingo inspired table setting. You can choose to have more of a soft pastel palette or really pink up the table with some pink lemonade, pink straws, musk sticks, pink flowers and of course, pink flamingos.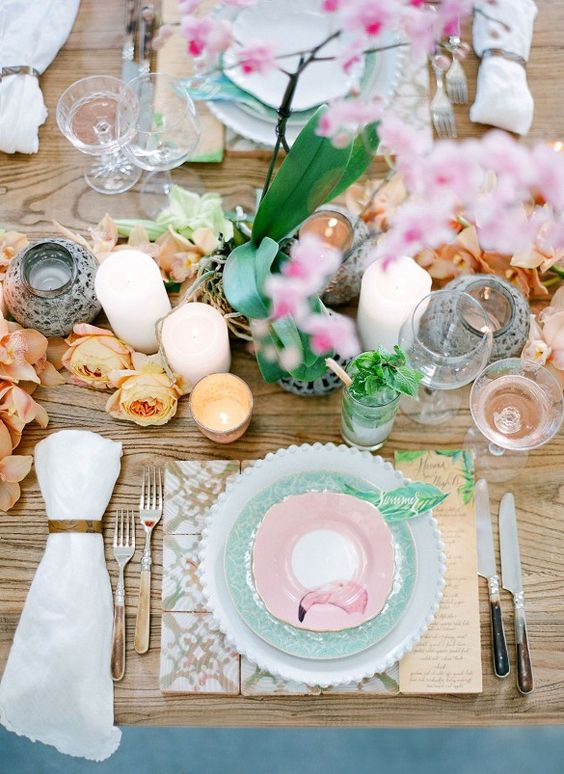 Mix colours, prints and fabrics and you have a boho inspired setting like the one below.  This relaxed, yet vibrant setting is great for entertaining friends outdoors.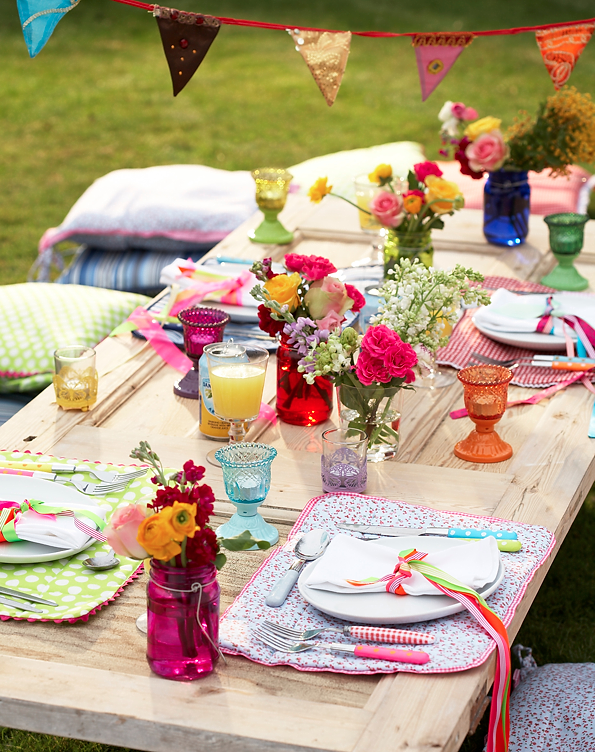 There are so many themes and decor ideas for you to try for your outdoor table setting this Summer. Choose one of these or just simply create your own. Now, bring on Summer!
Want more ideas to brighten up your outdoor space? Check out Anita's last post on creating an outdoor area your family and friends will love .
Keep up up-to-date with daily posts and upcoming news by following The Merry Go Round on  Facebook, Instagram, Twitter or Pinterest.
Comments