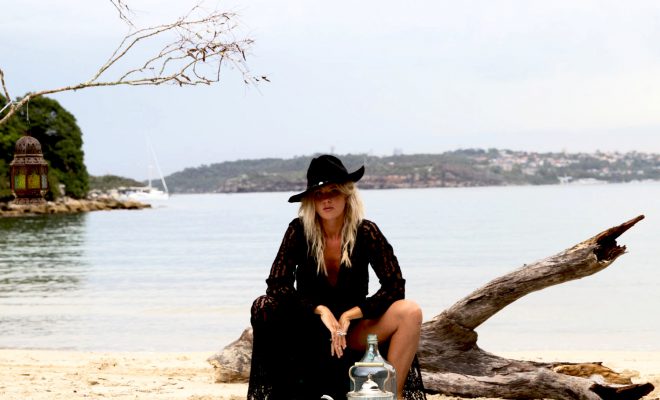 http://www.wanderingfolk.com.au/
Interior and Design
Your guide to festival glamping
By
|
As summer begins to move closer, so does the festival season. Tickets are already on sale for many of the biggest gigs- Meredith, Falls, Golden Plains and Bluesfest. One thing all these festivals have in common is camping. Lets be real, not many people want to "camp" at a festival, it's all about the glamping these days. AKA glamorous camping. Long gone are the days when you sleep on bed of sticks, and wake up on a weird angle in the middle of your tent because your camp site is in a weird ditch. Yes, this may of happened to me.
In the lead up to the festival season, we know that not everyone can afford to glamp in the VIP tent. And truth be told, we all know the real fun happens out in the trenches. So the plan is….bring the VIP status to your camping ground. Here I'll show you how to make a site you love, and more importantly a place where your pals will want to chill.
If you're going to be up until all hours of the night, you may as well make your tent the base camp.
THE TENT
Having a good tent is crucial. I love a good bargain, but buying a $50 tent to have the zipper break on the first night is not ideal. A good quality tent and a gazebo combo will offer you comfort from the elements, extra room for friends and a place to keep your esky (essential to camping).
BEDDING
Prevent the pain of might-as-well-have-slept-in-the-deflated-dirt-bed by lining the floor of your tent with big, interlocking foam tiles. This gives support beneath the mattress and also lets you walk around your tent barefoot worry free.
If you don't want to see the foam tiles, cover with a printed rug. Don't use your favourite West Elm rug, but opt for a waterproof rug that is made for camping.
Pillows/throws/rugs
Once you have your tent and bedding set up, its time to layer on the blankets, throws and pillows. This is where you can add the creativity and style to your campsite and go all out with clashing prints and textures.
Lighting
No power? No worries! Battery powered fairy lights are the easy, cheap and a carefree solution.
However, if you want the advantage of a straightener, phone charger and brighter lights you will need a power source. You can buy a portable powerpack for around $200 to help hide the "I havent showered in three days" look.
Creating your inner sanctuary
The final step is adding in the decor: greenery, small stools and tables. Go for a carefree cactus as they have a low kill rate and don't need much water. These elements help to create that homely feeling while also making your site warm and cosy.
For more inspiration regarding the festival season, check out our posts on Festival Outfits and make-up
Want more? Like us on Facebook, Instagram, Twitter and  Pinterest for daily posts and upcoming news
Comments