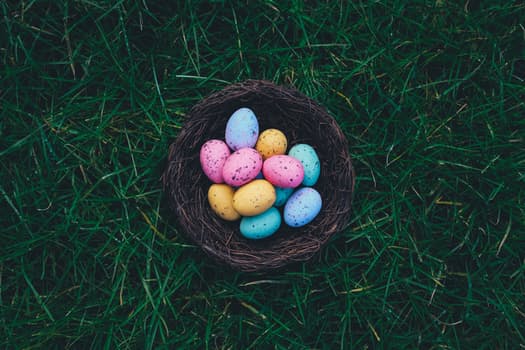 Parenting
Hop to it! Easter gifts for the kids
By
|
Easter is just around the corner so it's time to shop up for the little ones in your life. If you're not a fan of inundating your child with a bucket full of chocolate, here are my top picks for an Easter prezzie that's a little bit different:
MIANN & CO – Crochet bunny
These gorgeous crochet bunnies are hands down my favourite soft toy for the kids. They make the perfect little friend for your little one, especially at bed time, as they are gentle on skin and extremely cuddly. Check out their Easter range and pick up a small bunny for $30, or a large bunny for $75. Suitable for both boys and girls with a wide range of super cute character bunnies to choose from.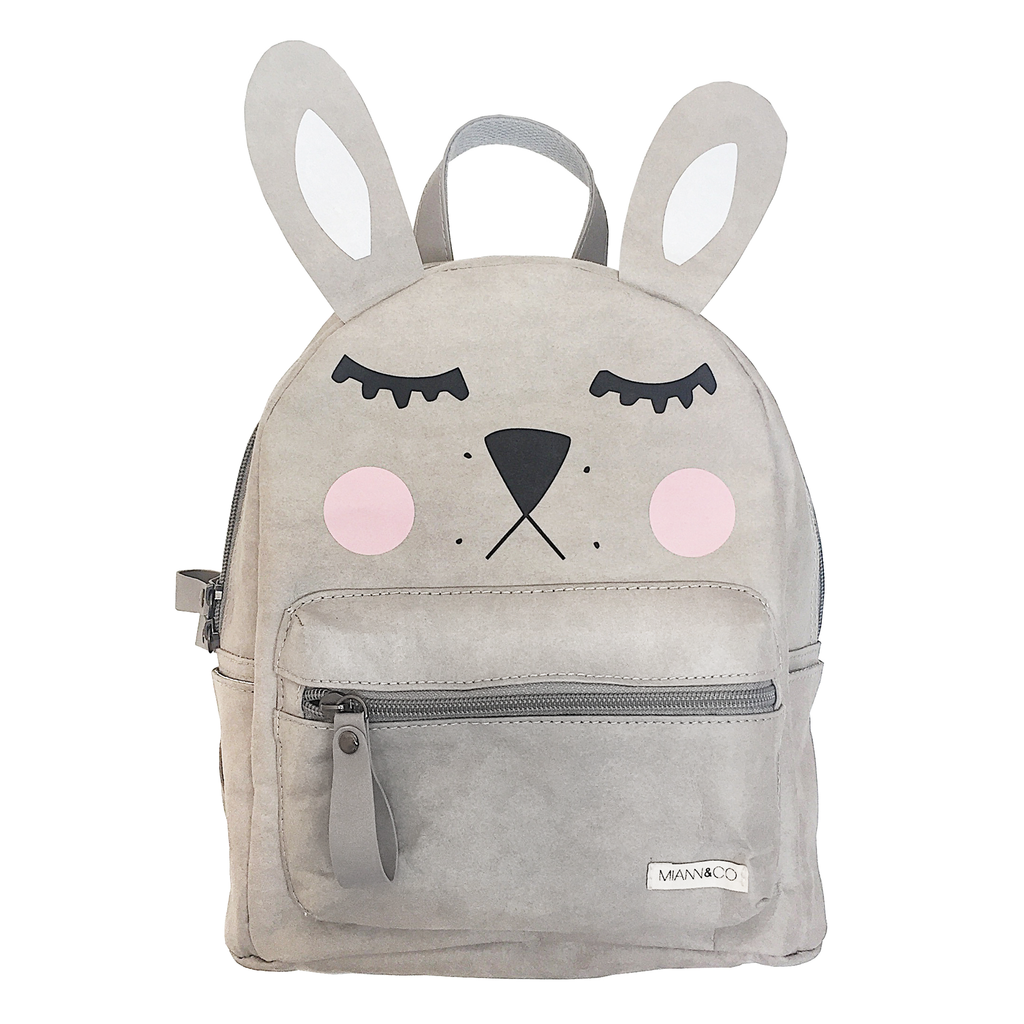 BED BATH & TABLE – Plate & bowl sets
There is an array of gorgeous Easter plates and bowls up for grabs here. Pick up a round bunny plate for only $4.98 and serve up some hot cross buns for brekky on Easter Sunday. The best part? All their Easter stock is now on sale – buy online or in store.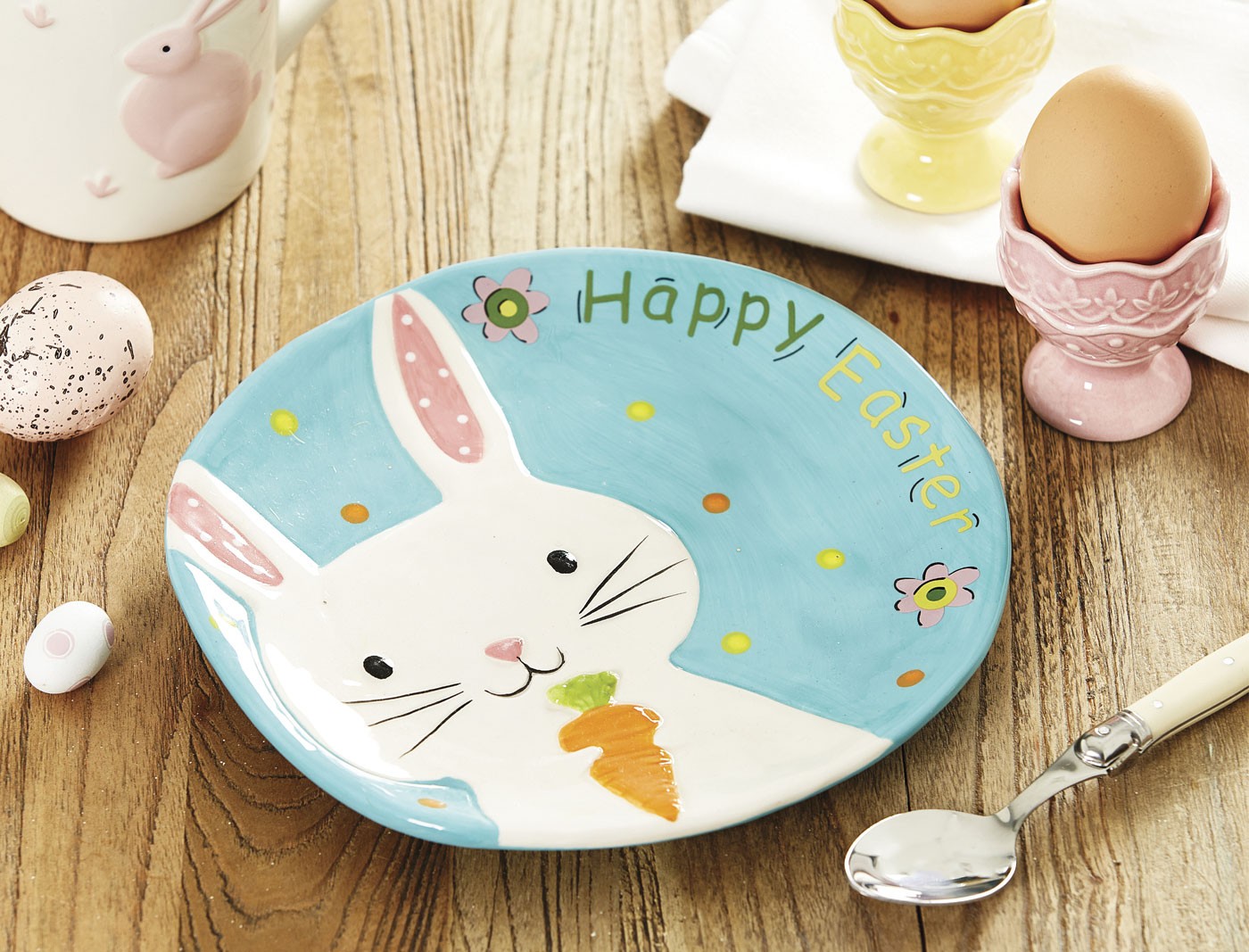 KMART – Easter hunting play pack
Add some extra fun into your Easter celebrations with this cute Easter egg hunt kit (use plastic eggs if you don't want to use chocolate ones or even hide small toy chicks instead) from Kmart. For only $4, this pack contains Easter signs, paw prints, plastic eggs, hunting bags and stickers. The kit allows the kids to be both active and creative as they can help to decorate the signs before set up. We can't wait to run around the backyard on Easter Sunday with this one!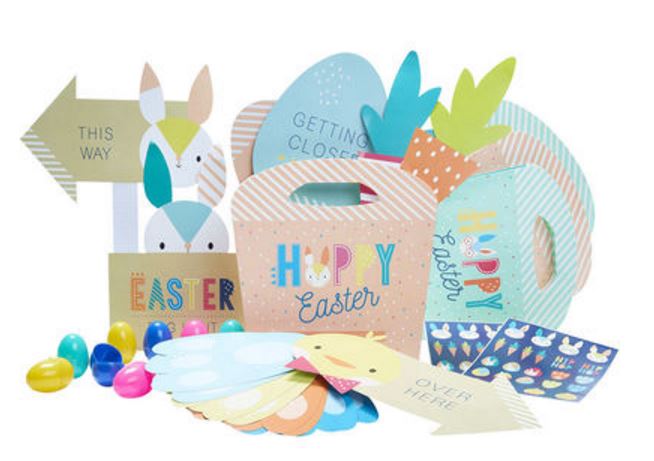 COTTON ON KIDS – Bunny pyjamas and slippers
The winter months are fast approaching so why not get the kiddies ready for those cold nights with some new warm and comfy pyjamas from Cotton On Kids? As a little girl I would always look forward to a delivery of bunny PJ's from the Easter bunny – something that is now a little family tradition. Cotton On kids have some super comfy pj sets with elastic waistband and rib cuffs starting at $20.96 (currently on sale online).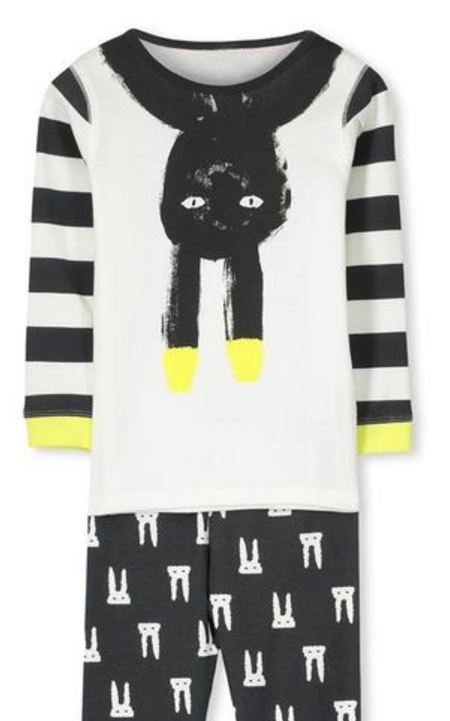 While you're there check out their super cute bunny slippers as well (on sale for $17.46)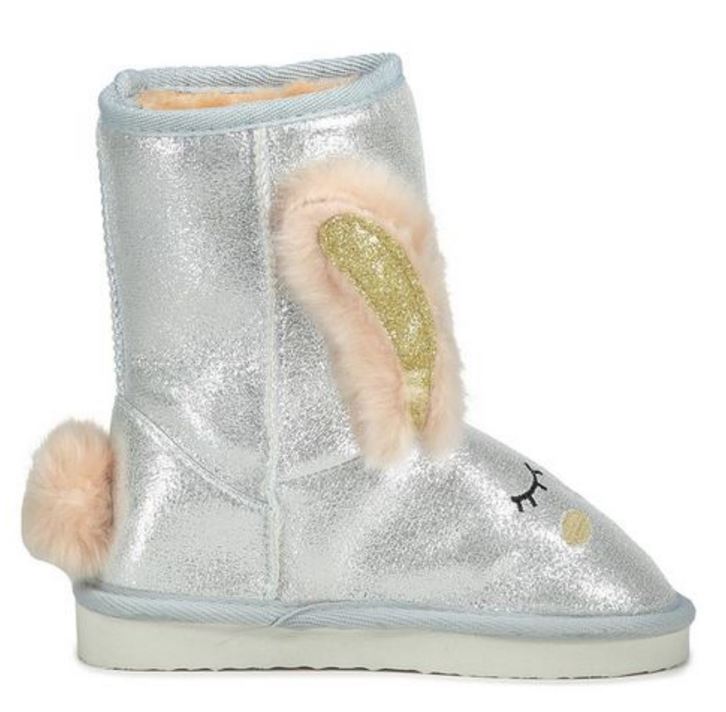 BEATRIX POTTER – Building blocks
These adorable building blocks feature numbers, letters and colours to promote learning. Use as both an educational tool to help refine motor skills and increase word recognition, or simply use with your little one to interact in a fun game of building. Each block comes with beautiful Beatrix Potter illustrations that your baby will love. Suitable from 6 months of age and available from a number of retailers ($24.95)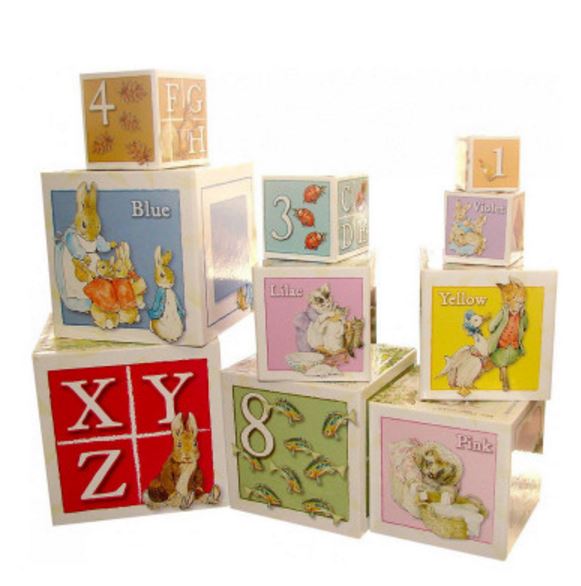 SWEET CREATIONS – Bunny Placemat
How adorable are these?! Made from a toxic-free food grade silicone, these non-slip placemats are perfect for play dough fun, baking or simply use at meal time. They are easy to clean after your little one has created a huge mess as they are dishwasher safe! (Yes! I am excited by this!). Choose from four different colours ($29)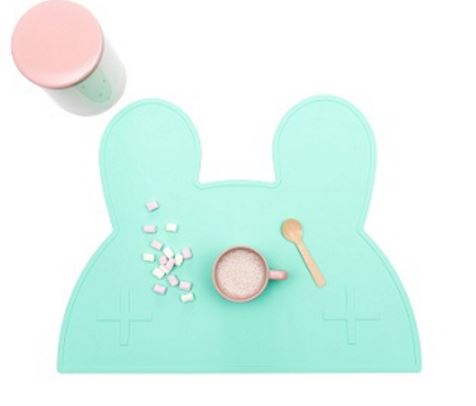 ALDI – Easter books & activities
Hop into Aldi to find some great Easter bargains! You can choose from a range of Easter story books and activity books, starting at only $3! I have purchased some gorgeous little books to keep our little munchkin busy in the lead up to the Easter weekend – reading these to her at bedtime not only helps with our bedtime routine but it also aides in building her awareness of what Easter is and means.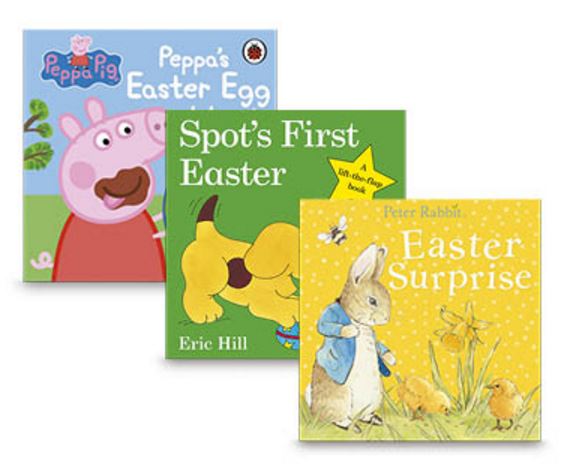 I also recommend heading over to the Aldi website where you can find free Easter activity printables (bunny masks, colouring in activities and even Easter tags for prezzies). This will keep the kids busy for hours!
LIME TREE KIDS – Petilou Woodland Race Cars
Head over to Lime Tree Kids and choose from four adorable woodland race cars for the little baby in your life. At $14.95 each, these little cars are the perfect addition to any toy collection. Made from sustainable wood and non-toxic paint, your little one will love zooming around the room with their 'racing rabbit' or 'whizzy mouse'. So Cute!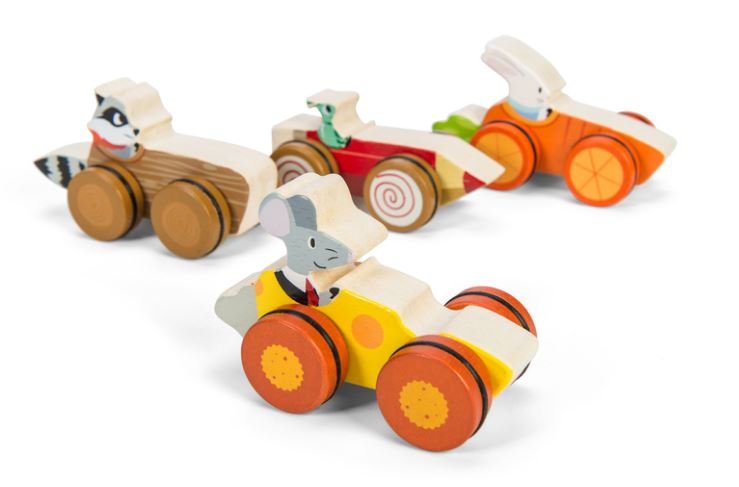 RIOT ART – Crafts
Riot Art have a huge range of Easter activities and crafts to choose from. You can pick up silicon moulds for $4.99 to create some cute chocolate treats, an Easter felt bag kit for $6.99 to keep little hands busy or even some glitter stickers for just $2.99. There are a range of crafts to choose from that your little one can sit and do on their own (Yes!!) or choose from some Easter paint sets that you can make together. These crafts not only keep your little one busy – but the end product makes for perfect little gifts for the Grandparents.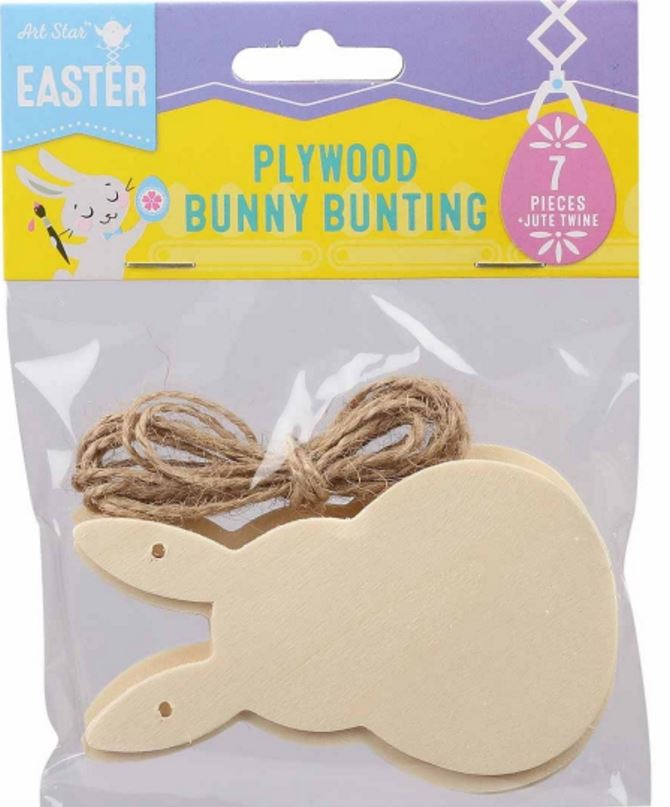 CHERRIE BABY BOUTIQUE – Ride on Bunny
For the little toddler in your life, Paddie Rider Bunny is a sturdy wooden trike that will keep them active and entertained. If your little one is constantly on the move like mine is, this little ride on is the perfect gift. The comfy cushion is removable and washable (an added bonus!) and the product is made from sustainable materials. Order online ($120)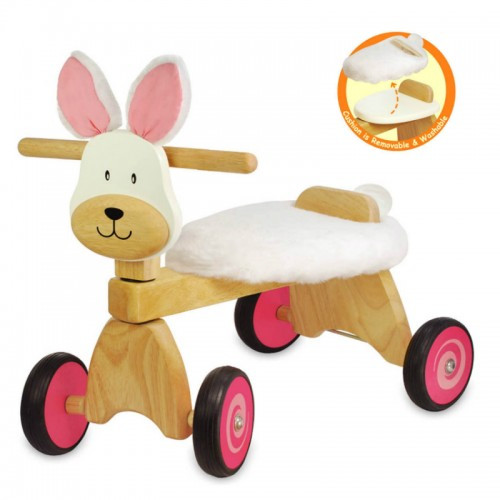 Presents aren't always necessary, but these ones are creative and useful too. If any relatives do give the kids some chocolate eggs… you can just keep them for yourself. Enjoy!
Comments