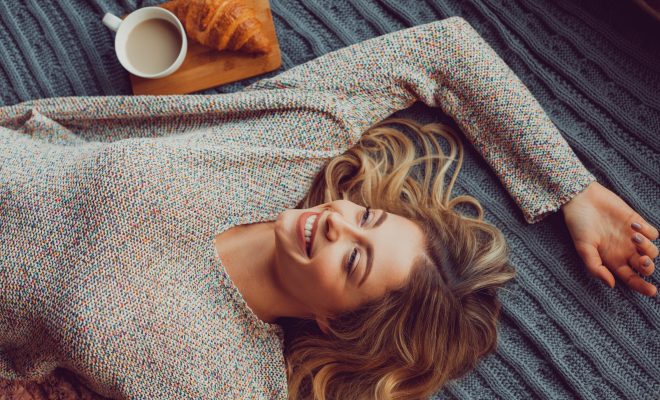 Beauty
The beauty of vitamin C
By
|
Vitamin C — fighter of scurvy, immune system booster and — anti-ageing superstar? This powerful antioxidant has the beauty world buzzing, and for good reason too — so let's look at how you can use it to get glowing from the inside out.
Nature's beauty vitamin
Vitamin C is a naturally occurring vitamin found in our skin (both the epidermal and dermal layers), but unfortunately as we age, just like our body parts, vitamin C levels begin to drop. This is a total bummer because vitamin C holds the key to all the good stuff that keeps us looking lifted and youthful. It promotes collagen synthesis for firm, supple skin, it speeds up wound healing to combat scarring after breakouts, and even protects us from the damaging effects of UV radiation which leads to premature wrinkles, uneven skin tone and pigmentation.
So what's a girl to do? Well, if our body's natural vitamin C is going to leave us high and dry just because the years are ticking on, we have to take matters into our own hands — for the sake of eternally youthful skin! There's two easy ways we can do this:
Inside

Filling your shopping basket with an array of vitamin C-rich foods is your first step to a clearer, stronger and more resilient skin structure. When we think of vitamin C, an image of an orange typically flashes before our eyes, but there are actually a few fruits and vegetables with even higher concentrations of vitamin C, as you'll see below.
Top 10 vitamin C-rich foods
Papaya
Capsicum
Broccoli
Brussel Sprouts
Strawberries
Pineapple
Oranges
Kiwifruit
Rockmelon
Cauliflower
It's worthwhile noting that cooking fruits and vegetables deteriorates some of the vitamin C content — so eat raw as much as possible, and only lightly cook your veggies for the best vitamin C benefits.
Outside

The next step is to start incorporating vitamin C into your skincare regimen, post haste — especially if you're dealing with dull skin, fine lines and wrinkles, pigmentation and acne marks. Numerous studies have shown that topical vitamin C visibly improves the effects of photoageing (sun damage), lightens pigmentation, and stimulates collagen production to lessen the appearance of wrinkles.
However, vitamin C in skincare can be highly unstable. Exposure to light, air and even what it's packaged in can all decrease effectiveness — so unless you do your research, buying over the counter products could be a waste of time and money. For this reason, it's best to talk to a skin therapist who can prescribe you with high quality clinically formulated vitamin C professional skin care products like the bt-Ceuticals™ range found in select salons, spas and clinics.
Ask for AQUAFUSE Brightening if you want to tackle pigmentation like a pro, or ACCELERATE Clearing if you need a powerful spot-clearing treatment. I especially love the bt-Infusion Vitamin C Masque — a nutrient-rich sheet masque which delivers all-over brightening, clearing, hydrating and healing for super supple skin and a ridiculously radiant glow.
Find a bt-Ceuticals™ skin specialist by calling 1300 006 607.
Keep up up-to-date with daily posts and upcoming news by following The Merry Go Round on  Facebook, Instagram, Twitter or Pinterest.
Comments