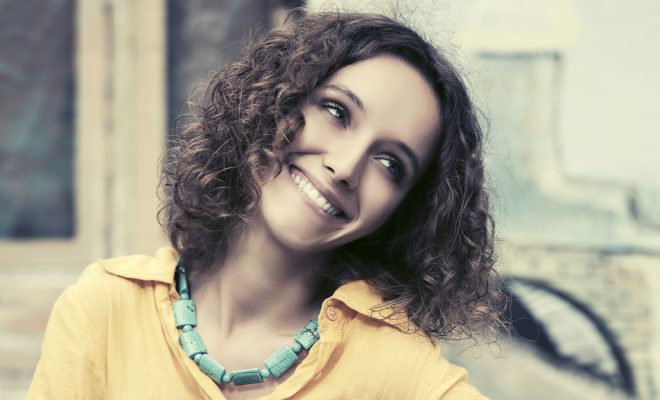 Beauty
The revolutionary new way to whiten your smile – we road test BrightTonix
By
|
Recently we've been talking about brighter skin, what about brightening our teeth? Did you know that the teeth whitening market in Australia alone is a 1.4 billion dollar industry, and growing? From whitening strips to professional in-chair treatments, and newer trends like charcoal toothpaste and contraptions that look like adult dummies (which have been #hashtagging their way across Instagram) — whatever the method, the single fact remains: we're serious about flashing those pearly whites.
And why wouldn't we be? Considering studies have shown that smiling reduces stress, helps generate more successful career outcomes, and makes us appear more attractive (bonus!). But when we also live in a society that loves indulging in coffee, tea and red wine — three major contributors to teeth yellowing and discolouration alongside smoking — it's easy for our smile confidence to take a nosedive into tight-lip territory.
Fortunately for us, advances in science and technology are making it easier to brighten up our smile without a fuss — the latest innovation being the buzz-worthy BrightTonix teeth whitening treatment. This ultra-hi-tech beauty equipment offers professional teeth whitening with a difference in that it gently pulls out tooth stains without the need for hydrogen peroxide or harsh bleaching chemicals.
Instead it uses a safe, clinically formulated toothpaste which synergises with Radiofrequency light applied via a comfortable, ergonomic mouthpiece. Up until now, other light activated teeth whitening devices on the market have commonly used LED (light-emitting diode), whereas BrightTonix is the first system to engage Radiofrequency waves — a technology which has long been gaining traction in the medi-aesthetics field for its ability to rejuvenate skin and turn back the clock on the signs of ageing.
So what are the perks?
Well to start, BrightTonix is a big win for those wanting a whiter, brighter smile but are concerned about the side effects that may come along with teeth whitening products and procedures. As BrightTonix professional teeth whitening machines deliver a peroxide-free treatment, it's totally painless, enamel-friendly and eliminates the sensitivity that may come with other whitening treatments. The rejuvenating Radiofrequency light application also delivers dual-action to not only whiten and brighten teeth, but promote overall gum health for a lush-a-licious mouth.
Compared to other professional in-house teeth whitening treatments, BrightTonix is also a super quick in-and-out experience with treatment times lasting just 15, 20 or 30 minutes depending on what your dental hygienist advises. And with no pre-treatment preparation or post-treatment home care, this means you can sneak away on your lunch break and return with a suspiciously whiter smile without breathing a word to anyone.
And if the thought of going to the dentist sends you running for the hills, BrightTonix treatments can also be performed by trained beauticians and aestheticians, so it may not be long before BrightTonix pops up in your favourite salon, spa or clinic. Now that's something to smile about.
To find a BrightTonix treatment provider in your area, call 1300 006 607.
For more of Marina's advice, click here
Keep up up-to-date with daily posts and upcoming news by following The Merry Go Round on  Facebook, Instagram, Twitter or Pinterest.
Comments