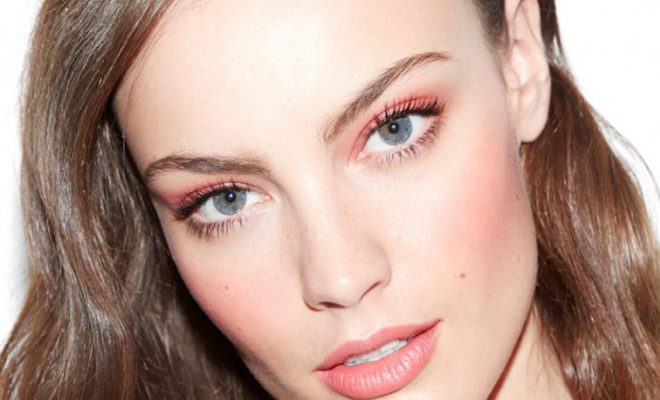 Samie Robinson
Beauty
Product review: NARS Dual-intensity blush
By
|
Okay so who else is already over winter? I know I sure as hell am! The rain, the five layers of clothing, my pale, almost see-through, skin.
Unless you are one of those lucky ladies who is heading off on a European adventure, the days of sun kissed skin are a well and truly gone. We have all moved on from our summer foundation onto our (sob) winter foundation. That natural glow just isn't there anymore, you're in need of some 'life' in your cheeks.
That's where NARS Dual-Intensity Blush comes to the rescue!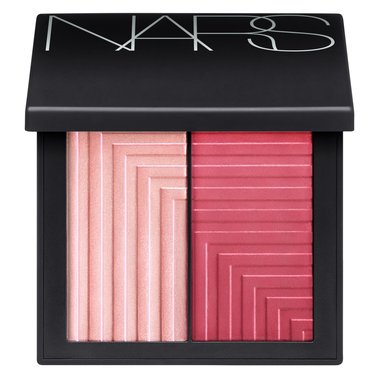 NARS Dual-Intensity Blush in Adoration $66
Why we love NARS Dual-Intensity Blush:
The pigmentation: The colour intensity on these powders is incredible, you only need a little to get instant rosy cheeks. Another major benefit of only having to apply minimal makeup is the product won't exaggerate pores or build in creases or wrinkles. Leaving your complexion looking smooth and flawless.
Multi-use product: I don't know about you guys, but I love a makeup product that can be used on more than one feature, feels like I'm getting two products for the price of one!
Firstly, you can use the darker shade, shimmering hot pink as a blush and the lighter shade, sparkling baby pink as your highlight. Hot pink a little too intense? Blend the two colours together to get the desired flushed cheeks you are after.
And for the second way to use this palette you ask?… Eyeshadow of course! The lighter baby pink shade is perfect as a shimmery pink eyeshadow. Use on the inner corners of your top and bottom eyelids to highlight and brighten eyes.
The colour range: One thing NARS are known for is their amazing colour range in all of their products and they haven't disappointed with this blush compact.
The Dual-Intensity Blush is available in a variety of colours from soft pink golds, bright tangerine orange, yellow gold, soft nude-peach, shocking fuchsia, orange pink, coppery rose and beachy bronze. There is a colour to suit every skin tone. So you are looking for the perfect blush this season NARS have got you covered.
You may not be able to escape the winter blues, but at least your complexion can xx
Read more of Anita's make up tips here
Want more? Like us on Facebook, Instagram, Twitter and Pinterest for daily posts and upcoming news
Comments