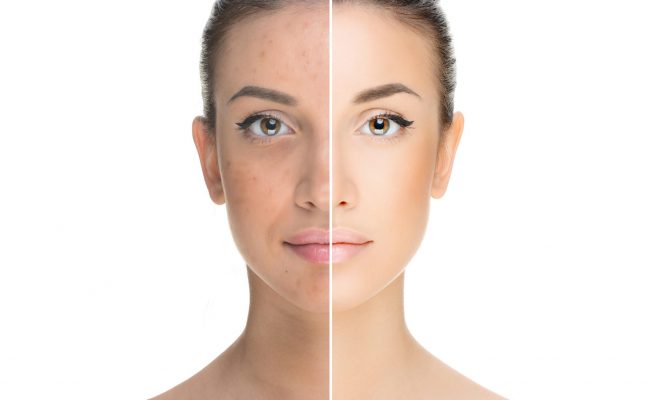 Beauty
Top tips for treating skin pigmentation
By
|
Pigmentation, like fine lines and wrinkles, has the cruel ability to add years to our complexions by making our skin appear blotchy, uneven and dull. Pigmentation can take many forms – from sun spots to age spots, melasma and the hyperpigmentation that follows a wound or particularly nasty pimple.
When pigmentation is treated, our skin appears smoother, clearer and more luminous – thus generating the effect of increased youthfulness and vitality. But where do you begin when it comes to battling the brown spots? I'll lead the way with my top tips below and we'll even get an expert input from fellow beauty baroness, Marina Cucilovic.
Back to basics
I don't want to sound like a broken record, but I must preface these recommendations by saying that the best way to prevent pigmentation or stop present pigmentation from worsening is to be sun smart. This means applying an SPF 30+ sunscreen to your face and other exposed skin areas 20 minutes prior to hitting the sunshine. Prevention is the first key to anti-ageing. Got it? Great, let's move on!
IPL treatment
IPL (which stands for Intense Pulsed Light) is a super effective treatment for getting rid of unwanted pigmentation. It works by targeting just the unwanted pigment, without causing damage or trauma to surrounding healthy skin tissue. Depending on the severity of your pigmentation, a course of treatments with an IPL machine may be necessary to yield the best results. Following treatment, the pigmented area will darken and maybe crust before flaking away to reveal newer, clearer, healthier skin – boo yah!
LED therapy
LED (light emitting diode) therapy is also an increasingly popular way to ditch pigmentation and uneven skin tone in favour of a creamier, clearer, more radiant complexion. LED therapy can treat the face, neck, décolleté and hands. It is gentle and non-irritating (so perfect for sensitive skin types) and feels like the most hi-tech facial ever! Enjoy a relaxing snooze while your skin therapist bathes you in green LED light (green being the best LED colour to treat pigmentation) to activate intensive renewal in your skin cells. Like IPL, a course of LED facials will ensure your results get brighter and more beautiful with each passing session.
Marina recommends…
"My top tip for tackling pigmentation is to look for high professional skin care products with a few very key ingredients. Powerful pigmentation fighters include niacinamide, which brightens the skin and improves texture; and vitamin C – which also works to brighten and renew the skin, fading out pigmentation while helping to regenerate sun damaged skin cells."
Locate an IPL or LED specialist in your area by calling The Global Beauty Group on 1300 006 607.
Want more from Brittnay? Click here
Keep up up-to-date with daily posts and upcoming news by following The Merry Go Round on  Facebook, Instagram, Twitter or Pinterest.
Comments