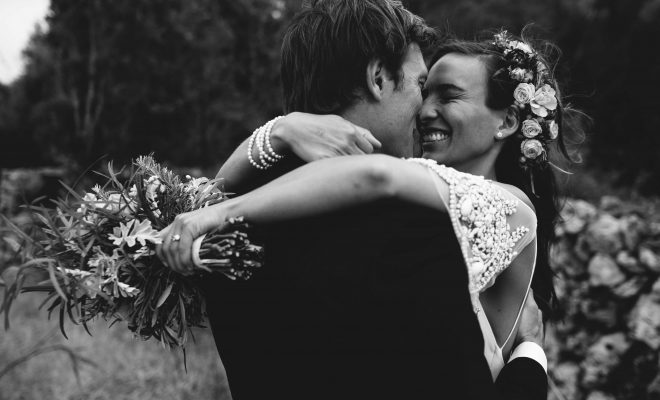 Beauty
5 rules a bride-to-be swears by
By
|
The lead up to your wedding day is one of the more frantic times of your life, and considering planning starts sometimes years in advance — it's a commitment that happens long before the wedding vows are exchanged.
So how do you cope with pre-wedding prep? Chatting to other women in the same boat helps! We reached out to our social media whiz Rachel Taylor to share her pearls of pre-wedding day wisdom, with a splash of all things bridal beauty!
Get strict with skin care
I've become really strict with my skincare regimen and making sure I take the best care of my skin over the next few months. I'm not overcomplicating things and instead focussing on key professional products that keep my skin healthy and clear. As I'm looking to achieve overall brightness and clarity, I've also taken more time for myself to receive regular facials with our Microdermabrasion Machine and LED Light Therapy Machine.
Plan your beauty looks in advance
Whether it's our skin, hair or body, we all want to look incredible on the big day but remember, these things don't happen overnight! Here's 4 aspects of beauty prep you may want to get started on sooner rather than later:
Hair colour
If you've got dark hair and want to be a blonde bride, start that colour transition as soon as possible to protect your hair and get the look. I've booked all of my cuts and colours leading up to my wedding and timed them around other wedding events such as my hen's and makeup trial.
Fitness
Want to get in shape for your big day? Find a workout buddy to keep you accountable and set realistic goals. My Maid of Honour and I work out with a trainer together 4 mornings a week and split the cost!
Skin
Book a professional skin analysis with a clinician and begin a professionally prescribed skincare and treatment plan to get you truly glowing on your big day. Some treatments will be spread over a few months, so don't leave your wedding day skin to the last minute!
Fuzz
Want to be hair free, care free on your honeymoon? Remember that permanent hair removal like IPL requires up to 8 treatments so this is something you want to get onto as soon as possible.
Enjoy the journey
It seems like a no brainer but enjoy the time leading up to your big day! As we all know, stress can wreak havoc on our skin so it's important to take a break when it's needed.
Also, my fiancé and I turned otherwise overwhelming wedding meetings such as menu tastings and site visits into dates to live in the moment more and enjoy the process. It's a cute way to stay connected throughout the journey, and to have a bit of fun with the planning process.
Stagger your costs
I'm the kind of bride that lives for an Excel spreadsheet — everything is scheduled, budgeted for and sometimes even colour coded. I know this isn't for everyone but housing all wedding details in one place has been a huge stressbuster for me.
Leading up to the big day, I already have my beauty appointments booked so I'm not rushing around last minute. It's also great for your wedding budget as you have plenty of time in between to put money away for your appointments.
Also, don't be afraid to ask for help! If there's any tasks you can give to your Bride Tribe, mum or even fiancé (with strict instructions of course) to make your life easier, then go for it!
Keep your creature comfort near
You probably won't be lugging around your handbag on your wedding day, so be sure to take out your never-leave-home-without beauty item and have it close at hand for ritualistic comfort. I take my Go-To Skincare "Lips" super balm with me everywhere, and my wedding (and honeymoon) will be no exception!
Comments