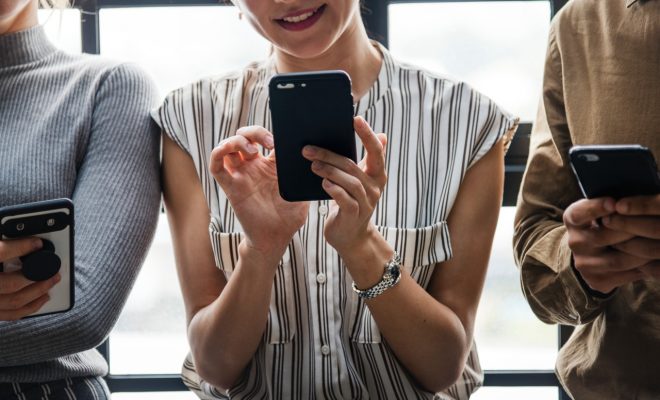 Lifestyle
7 Funny Insta Celebs To Follow If You Aren't Already!
By
|
I admit it, I love social media, Instagram if we're being specific. I love getting all the up-to-date info and goss on the latest celebrity news, relationships, fashion and of course the occasional mishap or celeb debacle. You do too? Thought so.
Who doesn't love getting on insta in the morning and seeing what our beloved Britney has posted just to confuse us all? What party the Kardashians have thrown just so you can physically gasp at the amount of flowers they have gone through for just one Tuesday afternoon party, that only they and their snap chatting attended. It raises questions; Do they own a rose farm? Are there rose farms? Is the smell over bearing? Are their vacuums full of rose petals whilst mine is full of post baby hair loss and crumbs? Any-who, I'm certain of one thing, the place you get roses from in Cali, all write in their gratitude journals every night; I love thou Kim, I love thou Kylie, I love thou Khloe and so forth over and over.
I digress, I actually came here to share with you some of my favourite insta celebs you should be following if you aren't already!
If we're going to spend our free time on insta, we may as well be laughing.
@heatherkmcmahan
So, my first one is the quick witted sharp tongued Atlanta comedian Heather McMahan. She's recently moved to NYC and she documents her life and celeb 'theories' and is just an all round classic. Find her at @heatherkmcmahan you'll enjoy her day to day stories.
@erinfoster and @sarafoster
The next is the Foster sisters. Minor celebs in their own right, I only came to find them because of their dad, David Foster being married to Yolanda from RHOBH a few years back… and that whole fiasco. Good times. Not for Yolanda, however. Erin and Sara have a funny love/hate relationship that only sisters have (don't know, don't have one but you know – I guess) they flog lots of stuff but do it with humour and the have celeb best friends so you see them frequently in their stories/posts.
@garyjanetti
Gary Janetti does a funny satire on the fact that young royal Prince George is a sassy, flamboyant bitch of a character, and if that doesn't tickle your fancy don't follow him.
@thefatjewish
It's an oldie but a goodie, follow @thefatjewish for completely inappropriate content and memes. It's good for you're deep dark soul.
@sammangan and @emmylouloves
Now two Aussies that I find quiet humorous are @sammangan he's a lawyer/entrepreneur who does weekly rants that are frankly spot on and very funny. The other is @emmylouloves.  Emmy Lou is a fire cracker go getter that may exhaust you just watching her. She's single handily built her own business including producing her own TV show, just for your entertainment! Oh and to buy her products which are pretty neat.
Lastly follow me; no I'm joking -my content is only my kids, hubby and I on our weekly outings, so you know, you can just view your own, same same.
Peace x
Comments