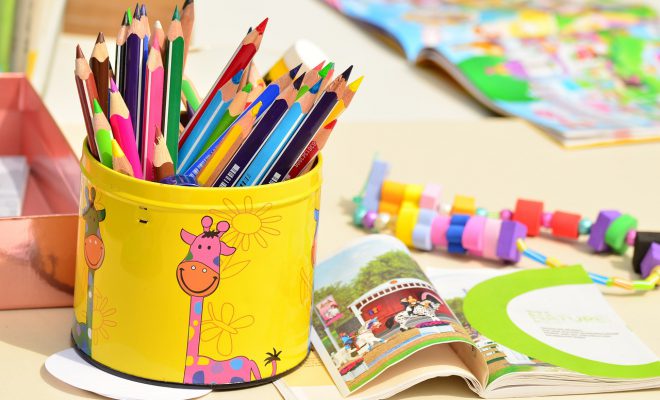 Parenting
7 tips to help keep your sanity when you have kids
By
|
Last Saturday before my husband went to the gym the house was calm and I was having a 'wow I love Saturday mornings moment'. My 2 year old was playing quietly and gently with her play dough and my 4 month old was thankfully feeding well, after yet another week of reflux attacks. In that moment I thought of myself in a 'perfect family' TV commercial, laughing as I flicked my freshly washed AND dried hair to the side whilst wearing a NEW non-vomit stained, tight fitting top. I was clearly having an 'I'm killing this parenting gig' moment and it was bliss.
However, upon his return, a long hour later, our house had suddenly turned into a site from what looked like it could be a scene out of World War 3. My 2 year old was screaming her lungs out on the hallway floor after throwing a tantrum & then pooing her pants (Did I mention she is fully toilet trained?) and my 4 month old was red faced and screaming with yet another bad reaction to his feed. I had very quickly gone from feeling like 'Mum of the year' to seriously losing the plot. I tried hard to hold back my own tears but was unsuccessful – as usual.
Having 2 kids is hard. Some days are amazing, especially when the bond that they clearly already have is on show, and other days are simply a battle. In order to find some sanity some days I need to be creative and other days I just need to go with the flow. If you too are dealing with 2, or about to embark on this next chapter of your parenting adventure, here are some of my tips to get you through:
1. GET OUT & ABOUT
On the days that the baby won't sleep and your toddler is climbing up the walls: just get out! I have started to make a habit of dropping all the housework, throwing the kids in the double pram and heading out for a walk. Not only is the fresh air good for your own wellbeing, the walk can put bubs to sleep and a pit stop at the park (or your favourite café for a much needed coffee/babychino hit – hell yes!) keeps your toddler busy. My little girl has been quite dependent on me and has never been one to run off into the playground. Getting to the park with baby in the pram has given her (and in a way forced her) some independence. For me, walks to the park have been a lifesaver – even on cold days. Rug up and get moving!
2. EASY ACTIVITIES
Head to Kmart for some cheap but extremely useful activities to have on hand on those days when you have to be at home. My favourites are the magic sand ($5!), play dough (you can get creative and make your own or buy from $0.75!) and sticker books ($2!). My little girl loves these and can play on her own happily (most of the time). Some days even just sitting in the backyard with some chalk and bubbles is enough to keep her going. For your own sake keep it simple.
3. GET YOUR TODDLER INVOLVED
As annoying and difficult as it may be I find that if I give my toddler some ownership and responsibility, she responds positively. Simple requests like getting a nappy for the baby, helping to choose his clothes, kissing him before a sleep, washing his tummy in the bath and putting dirty clothes in the laundry, can not only help you but gives your toddler something to do. I find that if my toddler does a 'chore' well and is praised for it she wants to do it again. Let's face it though some days it can be like pulling teeth but a lot of the time its something exciting to do and helps her to feel important.
4. T.V. – WATCH IT!
Screen time is not one of my favourite 'go to' activities, HOWEVER, as a lady said to me last week, "There is definitely a place for digital babysitting". Some days, when all hell is breaking loose in my house, 'ABC Kids' is a savior!! (Thank the Lord for ABC Kids!) It has also helped us to develop a good nighttime routine – dinner, bath and ABC before a book and bed. My daughter knows that the 7pm 'Giggle and Hoot' night time song means its bed time and often she will wander down to her room by herself once its finished (if we're lucky).
5. ROUTINE
For my own sanity I need this – and so do my kids. Every day my aim is to make sure the kids have an afternoon sleep at the same time. If I don't I feel a little lost… and a little crazy. I have found that by making sure we stick to a routine (and of course there are ALWAYS days when this can not be done & all plans go flying out the window) that we are able to get through the day a little easier. And – the bonus? Some me time! (Even if it is folding the washing…)
6. BRIBERY
I'm not proud of it at times, but seriously what parent doesn't use this? I often find myself resorting to comments along the lines of… "If you have an afternoon nap today you can have a marshmallow when you wake up!" or "If you do that to your brother one more time I'm going to take your dummy for the whole day!" Hey – it works when I need it to & I'm not going to feel guilty for it.
7. TRUST YOUR INSTINCTS
After baby #1 I followed advice from many health professionals word for word – even if it wasn't working. Sometimes 'Mumma knows best', so don't feel guilty for doing whatever works for you. Believe in yourself and make choices that you think are best. As parents we are all constantly learning and making mistakes – go with the flow and be proud that you got through another day!
Want more? Like us on Facebook, Instagram, Twitter and  Pinterest for daily posts and upcoming news.
Comments