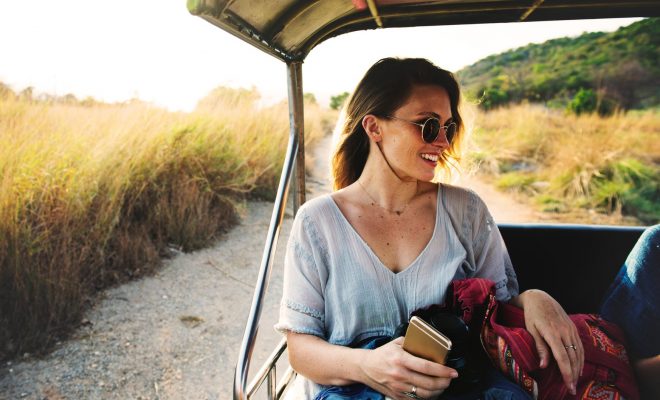 Beauty
Beauty tips for the savvy jetsetter
Whether you're an intrepid globetrotter or a jet setting business professional, our skin needs a little extra TLC when we're soaring 36,000 feet above Earth. Why? Well, one reason is because plane cabin humidity is like exposing yourself to the air of the Sahara desert for 11 hours and 50 minutes (or however long your flight is). While air humidity in our daily lives usually hovers well over 30%, the air humidity in-flight is typically less than 20% —which means dry, parched skin.
So fasten your seat-belt, ensure your hand luggage is stowed for take-off, and let's settle in for some in-flight entertainment all about beauty in the sky!
First, avoid makeup (if you can)
Not only is plane time a good chance to give your skin a little breather from makeup, it will also be much easier to look after your skin during your flight if you have a clean, bare face to work with.
Prep for your flight
Now that we know cabin air is dry as a bone, before you even get on your flight do two things:
1. After cleansing, apply a serum to lock moisture into your skin so you can shield yourself from that dry cabin air like a boss! I love professional skin care products from bt-Ceuticals like their high strength serum.
2. If you're flying during the day, follow this with SPF sunscreen. UV rays filter into plane cabins just like they do when we're driving in our cars—but it's even worse as we're travelling closer to the sun! If you're boarding at night, pack SPF into your travel kit so you can apply once the sun rises.
During your flight
1. While others indulge in the in-flight bar service, you can sit smugly in the knowing that you will look and feel better if you stick to drinking lots of water and herbal teas. Besides, alcohol and caffeinated drinks are diuretics (meaning they make you pee more) — and we all know what those toilet queues can get like!
2. Make sure you have a rich, nourishing lip balm in your travel kit to keep chapped, dry lips at bay. I love: Lips! by Go-To Skincare
3. There's no better time to don a sheet masque than when on a long haul flight. Sure, you might scare the little children in the next row, but it's all in the name of glowing, gorgeous skin! A good quality sheet masque will nourish your skin cells with hydrating ingredients and replace any moisture that the pesky, dry cabin air has been zapping away with a vengeance.
Look for sheet masques containing hyaluronic acid. Hyaluronic acid binds moisture to our skin so it appears plumper and suppler, thereby reducing the appearance of fine lines and wrinkles. Try the Hyaluronic Delivery Masques by bt-Ceuticals. If you're too shy to go full masquerade, then pack a bottle of bt-Ceuticals' Restyfluid, which is enriched with not only hyaluronic acid, but the soothing goodness of aloe vera, as well as vitamins A, C, D and E.
Before landing
1. To my ladies out there with the oily t-zones, low air humidity in-flight can spur sebaceous glands into overdrive resulting in greasy skin (and breakouts). Note: Oily skin still gets dehydrated—skin oil content and moisture content are two separate things, so it's important for even oily skin types to keep up moisture levels while flying. Tackle oily skin on board by packing oil blotting papers in your travel kit so you can quickly mop up excess oil in a few seconds flat!
2. As landing approaches you can now get ready to put your best face forward with a simple application of BB cream or highlighting concealer to even out skin tone, followed by a slick of nourishing lip balm.
Finish it all off with the number one post-flight beauty tip enlisted by A-list celebrities since the dawn of time—a pair of fabulously chic sunglasses.
Comments
comments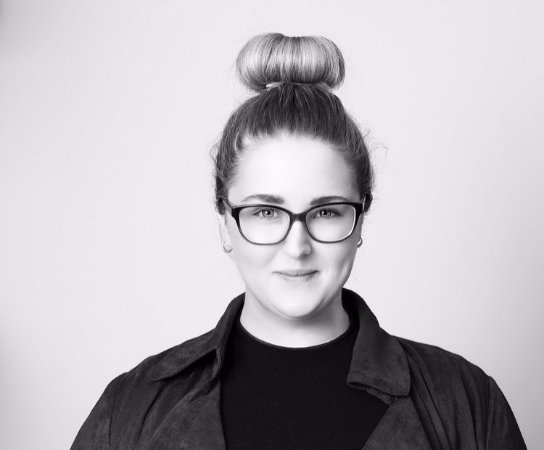 Rachel Taylor
Rach graduated with a Bachelor of Communications and Bachelor of Business. A few years later, she took up the textbooks once more and completed a Diploma of Social Media Marketing. A Digital Marketing Specialist in the beauty industry, Rach is a tomboy at heart who loves her motorsport and judges the taste of pizza in foreign countries. When she's not manning the TMGR socials, you'll find her unapologetically Instagramming her brunch.