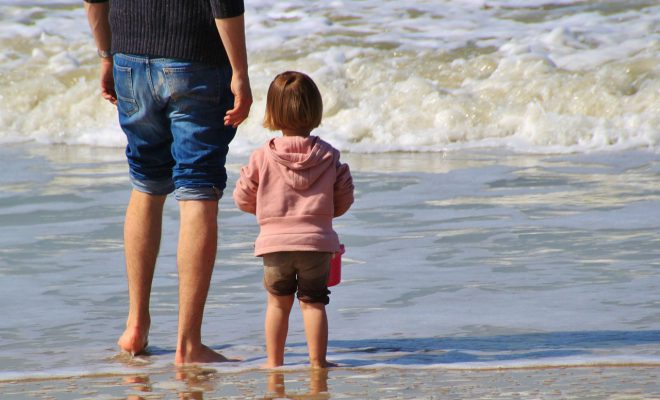 Lifestyle
Father's Day: A New Dad's Perspective
By
|
With Father's Day upon us, it's a good time to reflect on what it's like to be a dad. Sunday will be my second Father's Day, the first when our daughter was about 6 months and now my little one is well on her way to being a toddler.
The demands of a father have changed through out the years. Long gone are the days when the father was expected to be the sole provider and protector of the family. The modern father now finds themselves emotionally (well, we try to be) and physically involved with the care of the children and household chores: Washing dishes, making dinner, taking the kids to school, bathing them and cleaning nappies (and not at union rates of 1 in 10!).
One of the biggest transitions to becoming a father is from being 'selfish' to 'selfless'. Prior to being a dad, you had what seemed like endless free time to do what you enjoyed, whether this was exercising, going to sporting events, playing video games or going out with mates; it was, for the most part, 'selfish' activities that you enjoyed as you leisurely pleased. Once you become a father, the opportunity or even the desire to continue the 'old' life changes. I used to exercise regularly, run 3-4 times a week, workout on the weekends, play basketball, get up early to watch English Premier League soccer games, watch almost every AFL game over the weekend, play fantasy sports and try out new sporting en-devours. I loved that I could do it all and still have time to spend with my wife.
After having our daughter, that 'me time' defintley changed. My leisurely activities are now time managed (literally by the second) and performed somewhat, differently. On the plus side, they have led to some really special family moments, for example, my boxing and weight workouts are now in the backyard, with my daughter laughing hysterically at me punching air, her laugh continues as she jumps on my stomach during sits ups and she constantly climbs on my back during push-ups and planks.
As a father, one of the pressures you face is trying to manage being a great dad and supporting the family, all while having a career or running/starting a business. The prospect of having to go off to work every day is not hugely appealing, knowing  I will  miss out on seeing parts of our daughter's development. It is obvious that there are many missed moments when I excitedly mention,  'She's opened the pencil case, drawn on her pants and scribbled on the paper (thankfully not the walls….yet)' and your wife cringes as she envisages the amount of time she has already spent this week cleaning the markers off Isla's clothes.
The ability to balance this pressure can be difficult, but I have found that adapting to the age and stage of development helps.  I choose times through out the day that I can have some quality time with my family. Now that Isla is waking at around 6- 7 am, we enjoy breakfast together so that if I get home later then expected we have spent some time together as a family.
Another challenge is learning how to survive with less sleep. We have been very fortunate as our daughter has almost always slept through the night, but you still have to learn how to survive with fewer hours. Previously getting 5 or 6 hours of sleep meant the next day was a write-off, becoming a parent gives you a new found ability to function with minimal or broken sleep. You gain this ability because there is a purpose of caring for your family.
The transition to being a father has required change, acceptance and flexibility; to be more giving, to be more selfless and to always consider what is the greater good for the family. It's not always easy, moments of wanting to sleep in or do something you want, can't be avoided and now with our little one, I wouldn't have it any other way.
This Sunday take the day to reflect and enjoy the gift of being a parent.
Wishing all the dads out there a great Father's Day!
Want more? Like us on Facebook, Instagram, Twitter and  Pinterest for daily posts and upcoming news.
Comments