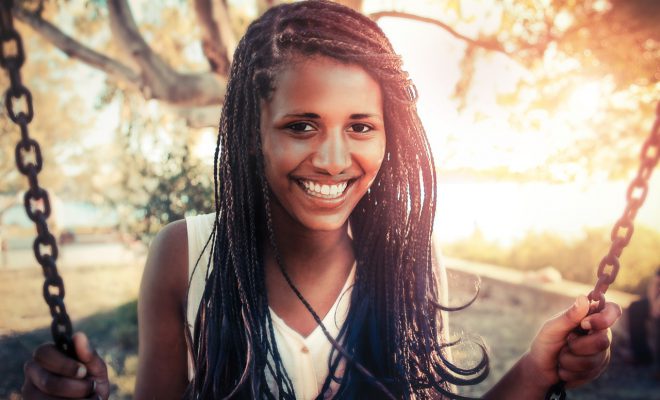 Beauty
Get skin that glows
By
|
Radiant, glowing skin is something all of us ladies want and lets be honest, we want it, with as little effort and products as possible.
Check out how to achieve gorgeous luminous skin with just 6 products.
Prep Your skin
Use an exfoliator to remove the barrier of dead skin cells that can be clogging your pores and making your complexion look dull and tired. Your face will be left looking instantly refreshed and the moisturiser will penetrate the deeper layers of the skin easier.
I love Clinique Turn Around Revitalising Instant Facial $68. It's super gentle, oil free and suites all skin types.
My Tip: Don't forget to moisturise with your favourite serum and light weight moisturiser. Remember, keeping your skin hydrated through the winter months is very important if you want to achieve glowing skin.
Prime
When I really want my skin to glow, I like to use Mecca Cosmetica Lit From Within Primer $38
Marketed as "Beauty sleep in a bottle" this product has a light weight formula and is packed with light defusing particles and antioxidant protection, reviving and brightening fatigued skin.
My Tip: Apply all over your face.
Foundation
Always go for a light weight, hydrating liquid foundation like Bareminerals  bareSkin Pure Brightening Serum Foundation $43
It is a lightweight, buildable foundation which has a built in serum packed with minerals and vitamin C to keep skin looking luminous. It's oil, silicone, paraben and fragrance free so you know it's doing your skin a world of good whilst you are wearing it!
My Tip: Apply using a foundation buffing brush.
Conceal
Ok, so your skin is super hydrated and absolutely glowing but what about those tired dark circles under your eyes? They just seem to be so much more obvious in the winter months, they definitely are for me anyway…
Bareminerals bareSkin Complete Coverage Serum Concealer $29 is the way to go! Because we have used a lightweight foundation it is always best to go with a lightweight concealer. You don't want your concealer to be obvious on your skin, you want it to cover and conceal whilst blending into your foundation.
My Tip: Use the warmth of your fingers to apply to problem areas.
Illuminate
One of my favourite new cream luminisers is RMS Beauty Master Mixer $57
It's coconut oil based luminiser is beautifully creamy and hydrating, the flattering rose gold works well with every skin tone.
Apply to the high-points of your face: forehead, temples, bridge of the nose, cheekbones and cupids bow.
My Tips: If you want your eyes to appear brighter, apply to eyelids and the inner corners of your eyes.
Apply using the warmth of your finger tips.
Lip Gloss
Finish off your look with the Natio Antioxidant Lip Shine $11.95
Infused with vitamins and fruit extracts for hydration, add a subtle shine and natural fullness to your lips with this nourishing lip gloss.
Now you can go out knowing you look fresh faced and revitalised xx
Connect with us on Facebook, Instagram and Twitter
And also follow us on Pinterest
Comments