Photo: Meredith Bruner
Fashion
Leather Love: Trans-seasonal and oh so versatile
By
|
Leather is in a fashion league of its own. It's a staple, yet a statement piece. It can be dressed up, dressed down, luxurious or distressed. One thing for sure is that it's timeless. You can't go past a classic leather jacket, it's trans-seasonal and oh so versatile. Wear it over a floral dress on a cool summer night, or over a jumper and jeans in winter. You really can't go past leather and all that it's capable of. Not only have I found something to dress you from top to toe, I've picked some pieces with a difference that make your look that little more unique.
The Top
I'm being a little cheeky as this is vegan leather, but you can't go past this gorgeous jacket. The colour is on trend and the quilted detail and relaxed collar really tie in this whole look. From our very own shop, this jacket is the perfect option to dress up or down and won't break the bank at $184.95.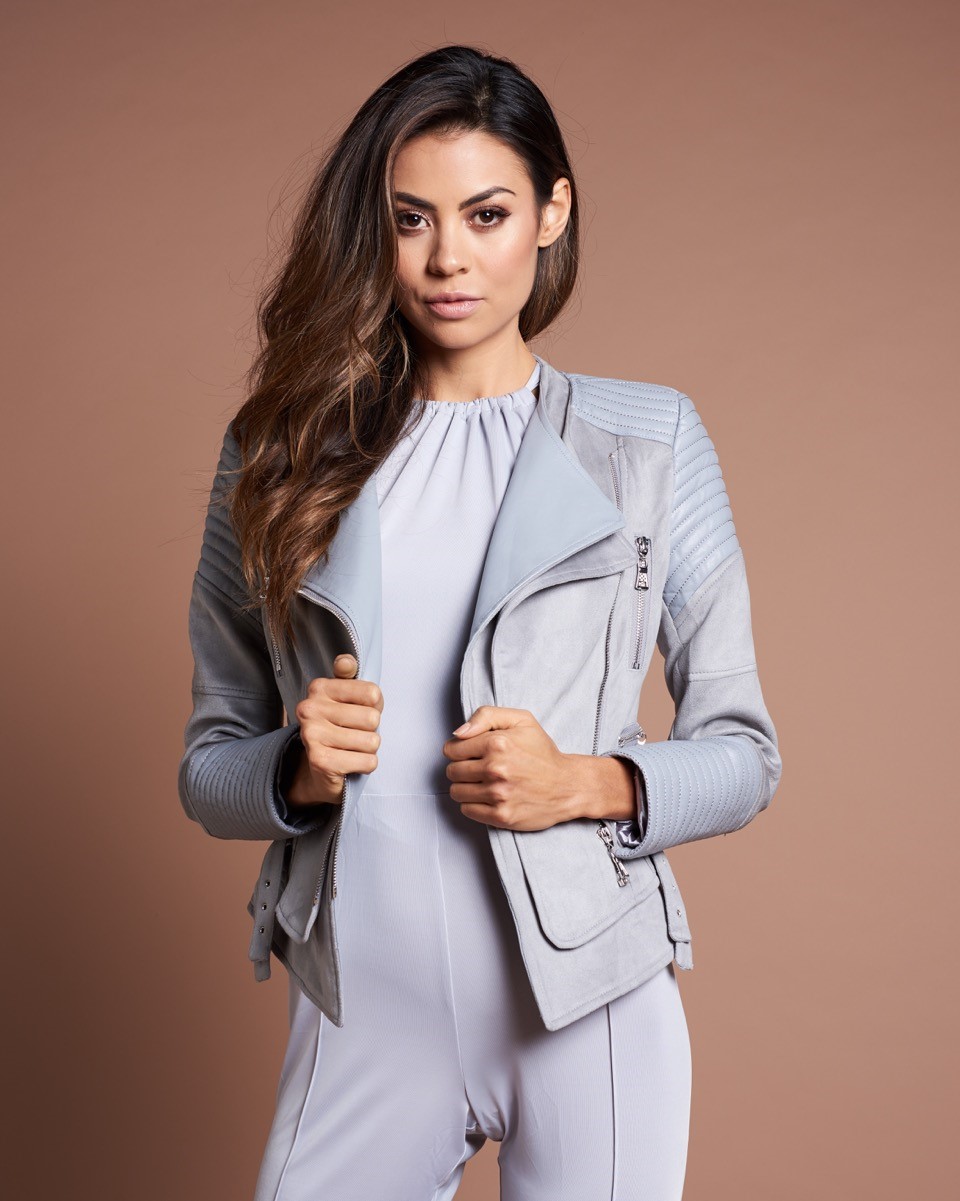 The Bottom
ASOS have some really beautiful leather skirts and this style is one of my favourites. The A Line shape and floral embroidery soften it and give it a feminine feel without looking too girly.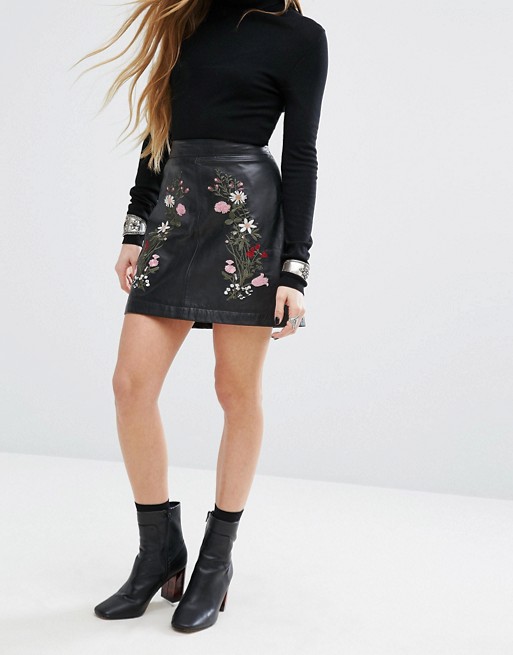 The Footwear
I've found these amazing heels from Zara, and they're on trend with the transparent square heel and knot detailing. Perfect to wear with a dress or you could keep it casual with a pair of jeans and a tee.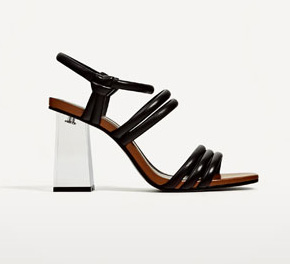 The Accessory
Not only is this leather tote from Anthropologie a great shape for everyday wear, but it is reversible so you can switch it up depending on your outfit..or your mood. It comes in three colour ways so all you need to do is decide which one!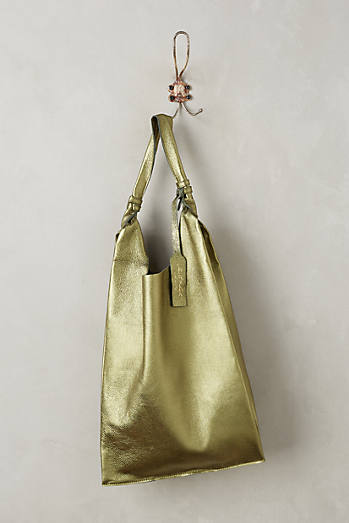 Dress it up or down, leather will get you through the seasons, whatever the weather may be. Right, Melbournians?
Click here to see more of Nat's styling advice.
Want more? Like us on Facebook, Instagram, Twitter and  Pinterest for daily posts and upcoming news.
Comments