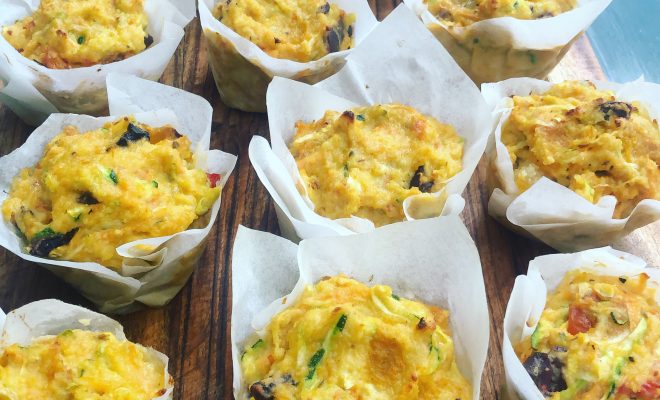 Mind and Body
Veggie Muffins for a breakfast on the go!
By
|
Vegetable muffins are a great, nutritious make-ahead breakfast that you can customise with any veggies you have on hand!
These muffins are a fun way to switch things up, especially if you have busy mornings or pack foods to take with you for breakfast.
Thanks to my dear friend @missmeme.82 for sharing this yummy recipe with me.
Ingredients
1/2 a large pumpkin (puréed)
2 eggs
2 large peeled and grated zucchini's
2 large peeled granted carrots
4 tablespoons of low fat ricotta cheese
1 small jar of sun-dried tomatoes
2 cups of almond meal
1/2 cup of baby spinach leaves
1/2 a cup of diced olives
2 cloves of crushed garlic
1 tablespoon of sea salt
Method
1. Preheat oven to 180c and line a muffin tin (cup-holders)with baking paper
2. Whisk the eggs, pumpkin purée, garlic, salt together in a large bowl. You want the mixture to be well incorporated and not clumpy.
3. Add to the mixture baby spinach leaves, carrot, olives, zucchini, sun dried tomatoes, ricotta and almond meal. Combine well.
4. Use a large cooking spoon to portion our egg mixture into muffin cup holders and place into the oven for 35- 40 minutes.

ENJOY!
Comments