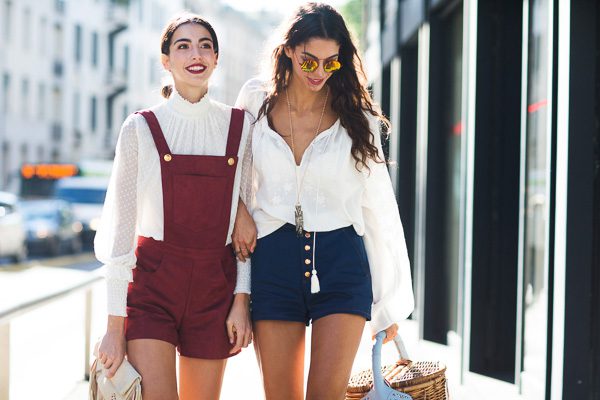 thetrendspotter.net
Fashion
Spring pieces for your wardrobe
By
|
Spring is just around the corner and has us already wishing for warmer weather. It seems to sneak upon us and we are never really prepared for it's arrival. One great thing about spring, is that we can ditch layering and start playing with some fun pieces.
The Trench
Don't be fooled, spring can be warm but still not warm enough to ditch your jacket. This lightweight trench is a great outer layer. The deconstructed style can be worn open or tied up at the waist.
Long Sleeve Lace Dress
This gorgeous floral embroidered Zimmerman dress is a perfect little trans-seasonal piece. The long sleeves will keep you warm on those cooler days and evenings.
Off the shoulder Blouse & Skinny Leg Jeans
Skinny leg jeans are a must in every wardrobe as they are so versatile. They can be worn in every season dressed up or dressed down. The off the shoulder top is a great way to kick start your spring wardrobe and bare a little shoulder.
Accessories
Wedges are my favourite spring accessory. They are comfortable, give you height and come in so many great colours.
Ditch your black winter bag for a nice tan or beige tote. The toning will lighten up your outfit without looking heavy.
Don't forget to stand out in a crowd with a pair of classic sunglasses. These are so fashionably edgy and classic.
And last but not least, pop a bit of colour on your lips and cheeks for a peachy glow and you're all spring ready.
Want more? Like us on Facebook, Instagram, Twitter and  Pinterest for daily posts and upcoming news.
Comments