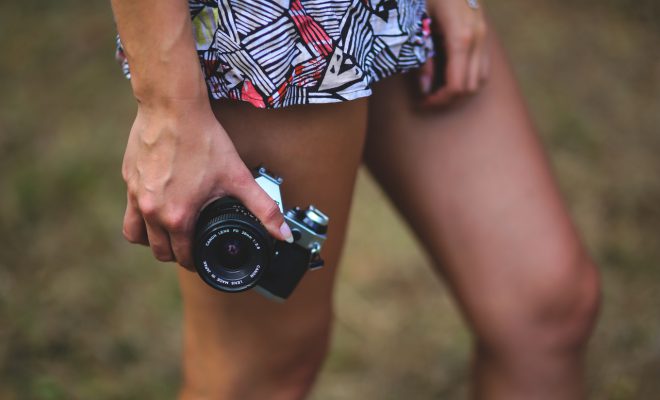 Lifestyle
Styling through generations
By
|
"Style is passed down from your mother and aunts, unconsciously"
Caroline De Maigret
In a rare moment of peace and quiet…..I was sipping a cappuccino at a local café…….when I looked up and saw the quote above printed on a shopfront window. Mr. oldest was at kinder and Miss youngest was being babysat, so I actually, had time to reflect on these words and what they meant to me.
For me, fashion and style are hobbies….passions that I indulge on the side and secretly wish I could indulge as a profession. I never had the svelte body to pull off all the looks that I admire, but like most couch potatoes I can admire and critique with the best of them! In fact, one of my husband's favourite past times is listening to me both compliment and critique outfits worn by celebrities on TV in my no-holds-barred way!
My sense of style is fairly unique to me. To be honest, it's not too "out there" but I would describe it as modern, generally flattering to the figure (see earlier point about lack of svelte-ness) and with a little splash of colour. I would say, however, that my style has most definitely been influenced by my mother and aunts who are, quite honestly, three of the most stylish women I know.
When the three of them head out together, it literally rains compliments. They are formidable – three brunettes walking side-by-side looking fabulous. So fabulous in fact, that my aunts visited me when I lived overseas and no amount of telling them "we'll be walking all day long, wear COMFORTABLE shoes" could get them out of their heels, despite frozen toes and monumental blisters. My mum has actually been spotted washing the car dressed up to the nines. Because as she says "it needed a quick wash and I didn't have time to change". Seriously.
Their style has definitely been passed down to me…..both consciously and sub-consciously. One of my aunts has the knack of convincing me to try on looks that I would never go for – and she nails it every time. The other one encourages me to branch out in colours that, at my age, I would be a little hesitant to wear. My mum, where do I start? She is a tailor extraordinaire who has created the most incredible designs…..dresses and gowns that look as if they've been pulled off the catwalks of Milan. She is a wonder.
Then there are the little tricks they've taught me…..for example, when you try on an outfit, squint really hard and notice your silhouette. You'll have a much better idea of how flattering it is to your figure by viewing your silhouette. Ladies – go to your mirrors and try it right now! Shapewear…..they raved about the benefits long before it became mainstream. The beauty of a casual winter hat to deal with bad hair days….the way a little splash of lippie lifts your face and completes your look. Little things that can help boost your confidence on a day when you're feeling frumpy, bloated or just plain "blah". Having said that, these are women who have simultaneously made me feel wonderful about who I am and what I look like. Their influence, whilst helping to "glam" me up at times, has never crossed over into criticism or the need to alter my physique…if anything it's been about working with and enhancing what I've got. My own personal Trinny and Susannah! And their advice has always been overwhelmingly given with love and acceptance.
In this age where we are so aware of the need for positive role models for our children, I feel privileged to have been raised by such style gurus. They have built me up when I've been down, and made fitting rooms really fun places to be. Even when trying on swimsuits….which we all know is a massive achievement! Some of the biggest belly laughs we've had have been at ourselves in the mirror trying on a new look that has totally failed. Like the time I tried the maxi-length moo moo kaftan….hmmm.
So for those of you who have also been lucky enough to have positive style mentors…..let's give them all a shout-out. To my mum and aunts. You are the bomb.
I only hope I can do the same for my own nieces one day.
Join in the conversation and give a positive role model in your life a shout out.
Want more? Like us on Facebook, Instagram, Twitter and  Pinterest for daily posts and upcoming news.
Comments