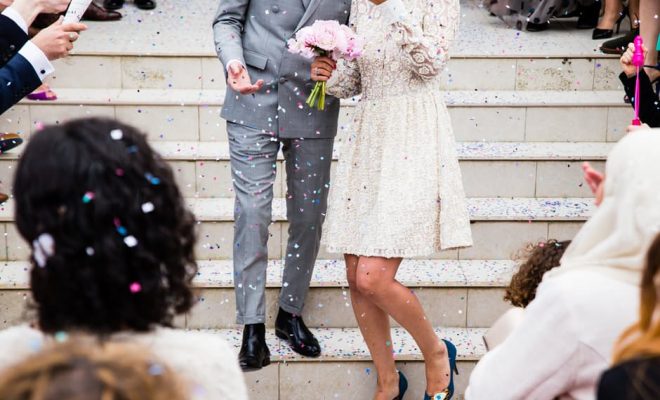 Lifestyle
The Style Hunt: Wedding planning tips from a (surprisingly) stress-free bride
By
|
So it's down to the last three months now before the big day, till I walk down the aisle awkwardly and say I do!
It's been one of the most exciting, yet horrifying, experiences planning a wedding. But by going through this I have collected a few tips for any bride to be:
RECEPTION, RECEPTION, RECEPTION….
This was honestly the most stressful part of the planning, as it can definitely make or break a wedding. There are so many reception venues out there, it's actually over whelming. The first thing to do is ballpark how many people you will be inviting. I don't believe in picking the reception first and looking at how many guests it can hold afterwards, because realistically when it comes to cutting numbers its harder than it sounds.
Then pick a maximum of five places to visit and whittle it down from there. Any more and you will cloud your judgment. Look at what you get for your $$$ and negotiate! One thing my venue said to me that is that the outside of the reception does not mean everything. All that matters is what happens once your inside that venue, people will not remember the garden or lake outside for the extra $$$ you paid for it. And when I remember the weddings I've been to, that's so true!
SAYING YES TO THE DRESS…
First thing you need to do is work out your budget. Otherwise you'll fall into the trap of seeing an unaffordable dress and then everything will be tainted after that. I would love a J'Aton couture dress personally, but I also need to eat and pay my bills.
Secondly, try on every style: mermaid, strapless, ball gown, etc. It's all part of the fun and it also eliminates what looks good on you and what does not. The style that ends up suiting you might be surprising, it certainly was for me!
Who you bring with you is also really important. Try to stick with only your bridal party, you don't want everybody seeing your dress before the big day. My god, you're paying that much for it, you want it to be a surprise! I had a lot of people asking to see it, and if you explain nicely you want it to be a surprise people will understand…and get the hint.
Top shopping locations in Melbourne: Hit High St, Armadale and Sydney Road, Brunswick for wedding dress paradise!
THE BRIDESMAIDS AND ALL THAT COMES WITH THEM…
So, well done, you have picked the lucky ladies. I have five so the pressure was on to find a dress that suited all five and, let's be honest, didn't break the bank! The best thing I did was spend one day with my sister and mum and sussed out where to go and narrow the search to some top picks. Then on the day you're all together, I wasn't overwhelmed with choices and opinions.
It doesn't necessarily have to be your sister or mother, it could even be your self. But I do believe it relieves the stress of it. But in saying that, I would never pick a dress the girls did not like, you want them to be confident in what they are wearing.
Hair and make up are defintely more expensive than you think. The average quote I was getting was $300 to $350 each. I suggest looking at local businesses and MUA, they will appreciate the support and are usually priced fairly. And don't forget: the second you say the magic word "wedding" expect big businesses to bump up the price.
Top shopping tip: Look off the rack! I found my dresses in Myer and remember, it doesn't have to be labeled a bridesmaids dress to be considered one.
Happy planning! x
For more of Maree's posts, click here
Want more? Like us on Facebook, Instagram, Twitter and  Pinterest for daily posts and upcoming news
Comments