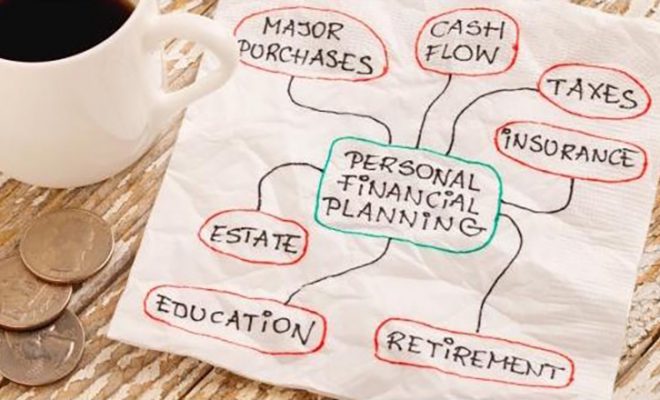 wallstreetsurvivor.com
Work and Wealth
Tips on Setting Financial Goals for 2017
By
|
How would you rate 2016 from a financial perspective? Did you increase your net wealth? Hopefully, it was a great year; however, regardless of how you did, one of the best things you can do for yourself is reassess your year and write down some new goals for 2017.
Studies show that 92% of New Year's goals and resolutions fail by January 15 …. Some of the reasons why goals are unsuccessful might be: the goals were too vague, weren't written down or the goals were unrealistic.
So, how do we set goals for the new year and stay motivated to see them through?
Start by getting out some pens and paper and write them down. Each goal should be clear, concise and measurable.  By writing the goals down and identifying the next action step needed, you are transforming a thought to something real, something doable and keeps you more accountable beyond the '15 days'.
To help you get started, here are some 'ready-made' goals to get you thinking, adopt or tweak:
Beginner
These goals are for those who want to take control of their personal finances but may get overwhelmed thinking about it. The plan here is to start some good practices of saving, while building the knowledge at your own pace.
Start saving at least 10% of your gross income.
Read, Automatic Wealth for Grads… and Anyone Else Just Starting Out by Michael Masterson and use it to plot your long-term wealth-building goals.
Read, Money Master the Game by Tony Robbins and use it to review your finances.
Read, The One Thing by Gary Keller to adopt the practice of setting goals.
Intermediate
These goals are for those who feel they have the basics in place and want to build their knowledge and skills to develop their financial future.
Increase your saving to 15% of your gross income.
Read Rich Dad, Poor Dad by Robert Kiyosaki and plot how you could apply the practices.
Increase your daily reading to 30 minutes each morning. Select books, blogs or articles that relate to a topic you're focusing on (be specific on what you want to learn, not just any topic), i.e. Saving, investing, etc.
Get up and hour earlier or go to bed an hour later. Devote that time to a major wealth-building objective such as developing a second income.
Advanced
Are goals that challenge you beyond your comfort zone, take the steps that will grow your net wealth and achieve financial freedom.
Increase your savings to at least 25% of your gross income.
Set a target net profit of X dollars (i.e. $50,000) from your second stream of income.
Investigate investing options and strategies such as shares, real estate.
Begin an investment portfolio to generate passive income based on your research on investing.
Set specific goals to grow your net wealth by a million dollars. This can be from investing, the second stream of income or building a business.
So, what goals have you set? Have you written them down and committed for 2017?
Want more from our finance coach? Check out some of Tyson's latest posts here.
Keep up up-to-date with daily posts and upcoming news by following The Merry Go Round on  Facebook, Instagram, Twitter or Pinterest.
Comments