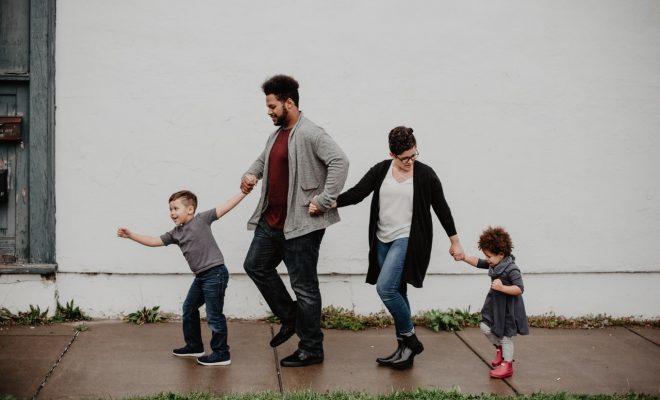 Lifestyle
Try these 6 easy steps for a fun filled, stress-free weekend!
By
|
In our household each week, the long awaited Saturday morning arrives and my husband and I play a game of, what will we do today? It's really similar to the 'what will we eat tonight' when no one can be bothered cooking the food in the fridge.  Then comes a whole lot of, 'No, you choose', 'I don't care', 'I said, I really don't care', 'just pick something' and you get it from here.
Ahhh yes, back to Saturday morning… Neither of us definitively decide on anything. It wastes hours (yes hours) and usually one of us isn't in love with whatever plan we eventually come up with. We also have to factor in two young chaps, one who still naps twice a day. So the decision making becomes even more affected, confused as to what we can fit in and where we can go, so that one child can nap and ironically so the other won't!
If this is you and your crew every weekend (that doesn't have something specifically locked in eg. birthdays, christenings etc…) I'm not surprised! Apparently, this is what is happening in most households! So, I have an idea for you.  One that could even possibly work.  Here it is, brace yourselves: Plan your weekend on a Thursday night. It's all about Thursday night! We have only recently started to do this and it has taken the pressure and silly frustration out of our weekend, desperate to decide what to do in the mornings.
Here is how we do it:
Step 1
Check the weather.
Usually by Thursday, you know what the weekend has install for you (yeah, even in Melbourne. Whether you're able to do an outdoor activity or need to plan more of a wet weather program.
Step 2
Check the budget!
What are you willing to spend so you don't wake up on Monday thinking, 'whoops' …. or 'That wasn't even worth it'. Planning the budget helps you to stick to it.
Step 3
If you have an idea, consult with your partner.
Hopefully choose it together (It generally won't be food related so chances are you may possibly agree :)) If you are still the main planner, that's OK, let them know so they still have Friday to think through if they want to do anything else or perhaps even throw out a few suggestions themselves.
Step 4
Friday night, finalize and agree on the plan for the following day/s.
Take 10 minutes to pack the backpack/nappy bag, a lunch box and what the kids are wearing. This seriously helps the flow of the morning and makes it so much less stressful! Ps- this also avoids my husband picking the boys outfits – the horror. So you know, that's always good too.
Step 5
By far most importantly, enjoy your weekend!
Enjoy the time with your people and having the freedom to do it. Try and stick to your plan but if other things come up, be flexible, go with the flow. If it turns to crap, going through a car wash or simply plane watching can be an activity for the whole crew…  I figure as long as you're all together that's the main thing.
Step 6
Gratitude
By the time Sunday night dinner rocks around, as cheesy as it may feel if you haven't done it before, say what you're grateful for that weekend.
What was the best bit? What was the funniest? Even look at a few photos of the weekend all together. In my experience, I take so many photos that my husband and kids never even see, but when I do show them they really love it. Mainly getting to relive and see the boys smiles/shenanigans again always wraps up the weekend perfectly!
So whilst watching house hunters (don't pretend you don't, because you should be) on a Thursday night, try the planning session, and enjoy those stress free weekends! 🙂
Peace x
Comments