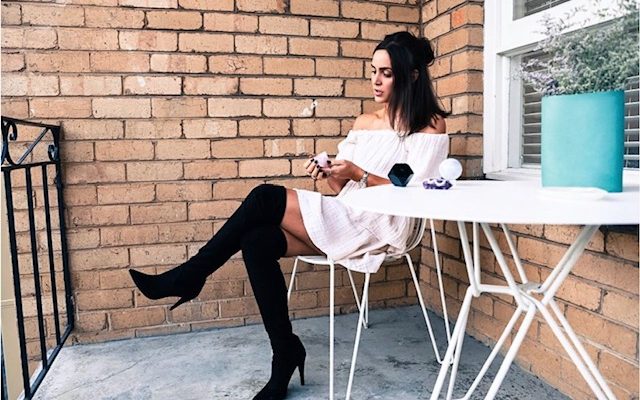 Work and Wealth
Women at Work: Q & A with Stoned Crystal's, Ashley Bellino
By
|
Once considered a sanctuary from the chaos of daily life, our home has arguably become a fort of frustration for many while we continue to isolate and spend more time indoors. With the wellness industry placing more emphasis on environmental health and wellbeing than ever before, homes are now exploding with wellness opportunities that provide us with the same level of self-care that our mind and body practices do.
In a bid to energise living spaces all around Australia, we asked wellness expert and founder of Stoned Crystals, Ashley Bellino, to share her essential tips on transforming your home using the power of crystals.
Crystals are having a big resurgence in mainstream culture. Where did your passion for crystals come from?
As a child I absolutely loved anything that sparkled. My Italian parents had a Sicilian slang term they called the things I liked; 'Nicha-Nachitti '- a silly little thing. I would visit all of the spiritual and fairy shops and my favourite toys were anything that sparkled. In my mid 20s I began on a spiritual path, taking up both Yoga and meditation. I re-discovered this magic again as a young adult, as a way to reconnect with my inner child. I found myself feeling most present when I used Crystals as tools during my Yoga and meditation practice. Crystals absolutely captured my full attention and imagination and I found myself gravitating towards them as a natural progression in my life.
What are the key benefits of introducing crystals into one's life?
We all know that creating a positive mindset and outlook can return positive life experiences. In much the same way, setting positive intentions with crystals is the best way to manifest the things you wish to attract into your life. Basically, each crystal has a set of qualities and properties.
At Stoned Crystals, we look to Crystals as a physical symbol or reminder of the type of person you strive to be or the things you wish to manifest in your life. However, if you find yourself not energetically or spiritually subscribing to the power of crystals, they can still offer benefits in other ways. For example, rolling these shapes around in your hands or gazing deep into a crystal can provide a momentary distraction from the stresses of life, and what we would call a 'mindful moment', encouraging you to pause, focus and take a few breaths.
The same way you would put plants in and around your home and can clearly see the connection and energy they omit; crystals also connect us to the natural elements of Mother Earth. They truly are Mother Earth's natural sculptures. By using crystals as an aid during Yoga, meditation and through mindfulness practices, we are able to still the chatter of the mind and help to eliminate negative thought patterns.
For newbies, how can they get into crystals? Where's a good starting point?
When I first started Stoned Crystals, one of the main objectives was to bring crystals to the mainstream and make it easier to understand them and to choose your very first crystal. Each crystal has different properties and energies associated with it. Some are used to promote a sense of calm, while others are used for protection and grounding. As crystals emit vibrational frequencies, we encourage customers to feel this connection and choose a crystal that resonates with them on a mental, emotional or spiritual level.
This is often what people mean when they say that 'The crystal chooses you'. Perhaps something about the colour of the stone appeals to you, the shape or formation or often it is the imperfections that most catch our eye. Rainbows for example, are often seen within a stone. When you see that rainbow, a little wave of joy is always the response!
After selecting your first few crystals based upon their appearance, you may then choose to read about the properties of those crystals to further understand why you may have been attracted to them on an energetic level. This is why we at Stoned Crystals provide a detailed 'Property Card' with every crystal purchased, so that the information is easily accessible, and you can begin to learn about each stone's metaphysical properties and energetic qualities. If the message resonates with you and your journey, then that's the stone for you!
What important factors should one take into account when choosing a crystal?
The Crystal Properties. Each crystal has different energetic properties which explain what type of crystal it is and the symbolism behind them.
Crystal Formation. Crystals all form differently. They can be purchased either polished or raw. Polished stones are generally more sturdy and likely to be able to be exposed to water. Raw Crystals are usually more delicate and often are more at risk of erosion. Always Google a crystal and whether it is okay to be exposed to either sunlight or water before putting it somewhere amongst the elements.
Chakra Point. Each Crystal also resonates with a Chakra point. According to Yogic philosophy, the body contains a number of different energy centres called Chakras. Each Chakra develops and is associated with a different human need or stage of life development.
Crystal Placement. Decide where you want to put your crystals. This will help to determine what properties you might be looking for or which chakra points are most relevant. If they are to carry on you, small tumble stones are a great choice! Pick stones that symbolize qualities you would like to manifest within yourself and your life. If they are for a particular room in the house, for example the entrance, perhaps a protection stone would be good. Crystals for calm are also great for the bedroom or living area.

In terms of styling, what are the main rules when placing a crystal around the home/office?
Whether you are styling a coffee table, dresser or console, our one simple 3 step no-fail formula seems to work every time.
Step 1 – Choose one horizontal item or base for your display. This may be a tray or dish – my go-to is a stack of books.
Step 2 – Choose one vertical item for height. A vase with some flowers never fails! Ensure the height of the vase is not too tall or else you'll find the focus will be taken away from the last and most important item in Step 3 (your Crystal!)
Step 3 – Add a Crystal! The Crystal acts as the bridging object between the 'base' and 'height' objects chosen in steps 1 and 2. This should be the most interesting item in the arrangement and will be your feature. This is the piece that will add character to a space and often guide the focus of attention within the room. Crystals are the perfect object for this, to bring a story and energy that will intuitively guide the style choice of your room.
Why do you think crystals are so on trend right now? Is there a particular crystal gaining popularity?
Crystals are currently experiencing their moment in the spotlight in the realm of interior design and home styling as well as for use in conjunction with spiritual practices such as Yoga and meditation. This shift shows that people are becoming more aware of alternative therapies and our connection to the earth as well as its effect on the mind, body and soul. We are craving raw and organic things not only in our diets but also in what we wear and adorn our spaces with.
For a long time, Crystals have been associated with 'hippies' or 'witchcraft' and the jargon that surrounds them has made them difficult to understand and therefore undervalued by the mainstream. At Stoned Crystals we are breaking the mould of the conventional use and understanding of crystals by making them more accessibleand more fashionable.
I believe our brand has been very instrumental in creating this shift and making Crystals on-trend, by sharing tips and concepts via Instagram and in our Blog on how to integrate Crystals into people's lives and style them in their homes, whilst at the same time keeping the integrity of their energy and tradition alive.
Raw Crystals and Crystals that have a practical use such as a crystal light or platter seem to be very popular right now. They add an obvious flair to the home that act as an alternative to art or furniture item.

As the home has inadvertently become our DIY beauty salon, what are your thoughts on crystals in beauty (skincare and makeup products)? Do they have any topical benefits?
I think we need to be very careful about the way we present the power of crystals so that we are not misrepresenting them as an antidote or cure. I always try to ensure that the power of crystals is properly understood so that they don't slide back into being incorrectly categorised as a 'woo-woo' practice or scam.
There are many genuine scientific uses for crystals – the list is endless. A couple that I have done some research on in the beauty field include Zeolites and Alum Stone. We currently sell Natural Alum Stone (A Crystal Deodorant) which has been used as far back as Ancient Egypt for its mineral astringent and disinfectant qualities. Alum stone is a chemical free Natural Mineral Salt Crystal which acts as a deodorant NOT an antiperspirant. Zeolites have a specific crystalline structure that makes them very successful at detoxifying. They are an anti-inflammatory, antioxidant, and are helpful for clearing pores.
Both of these types of crystals have scientifically proven benefits and there are many others out there. Other fantastic tools to use in beauty rituals include Crystal Gua Sha and Face rollers.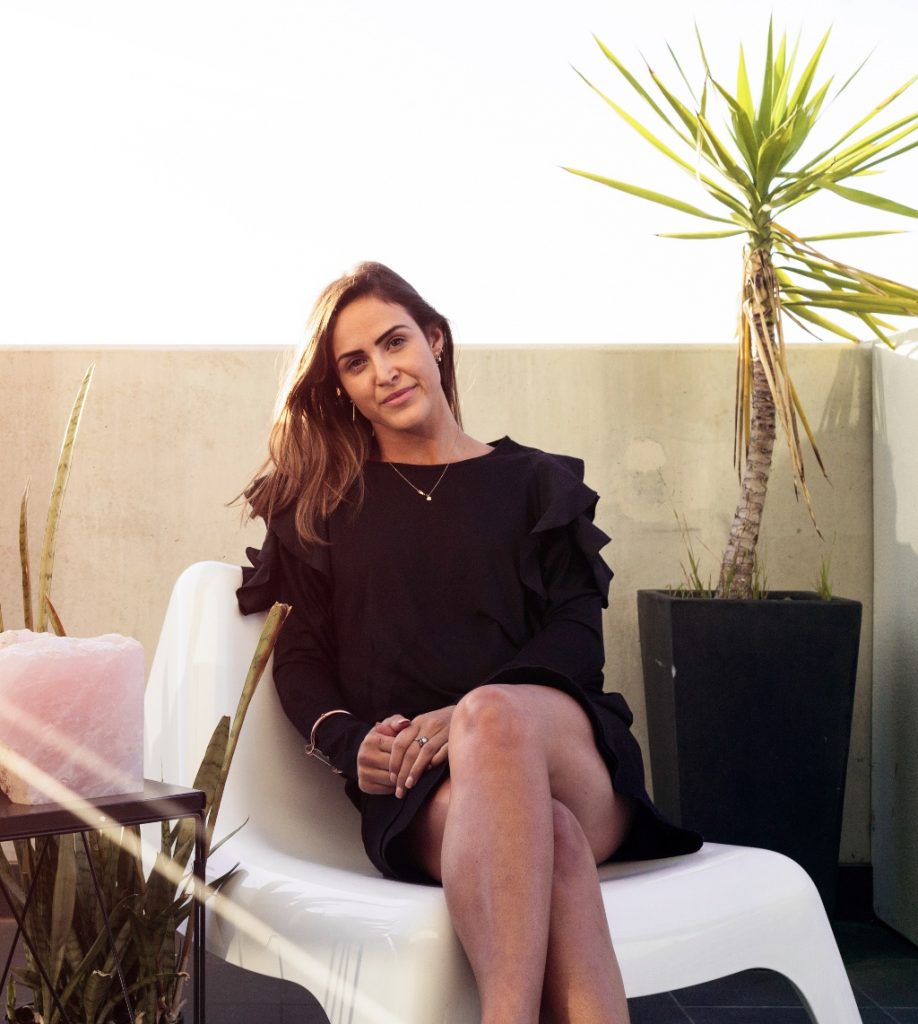 Comments