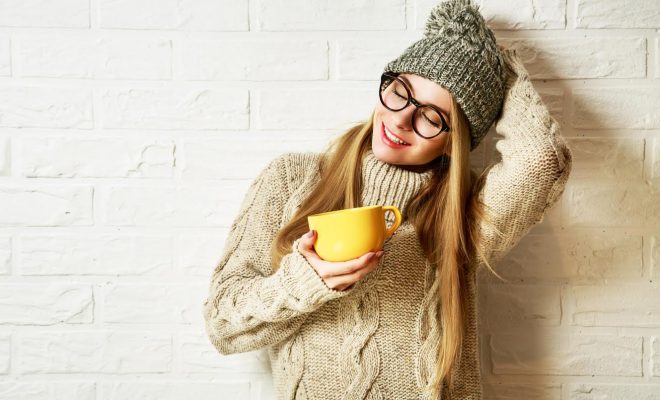 Beauty
Your game plan to beat dry, winter skin
By
|
Ah winter, you are a cruel mistress: not only do you rob our skin of precious moisture with your icy winds, but you deny us of our golden tans for a good few months. How horrid can one season be? Okay, I'm giving poor old winter a bad rap—she's not all that bad if you know how to reason with her. Hell, you can even use winter to your advantage if you play your cards right—read on to find out how:
Avoid alcohol

On your skin, that is! Are you reading your skincare labels? If your products contain alcohol, it's probably a good idea to put them away. Alcohol is drying on the skin and can cause redness and irritation—winter weather is already doing a good job at that, so don't make it any worse. Alcohol also weakens our protective skin barrier, and especially during winter, we need to be keeping our skin barrier healthy, strong and resilient to combat the cold temperatures.
Get help
If you don't know the first thing about keeping your skin barrier healthy and resilient, now is the time to seek advice from a skin therapist who can steer you in the right direction. Our skin has different needs in winter—for example, many may need to use products that focus on moisture retainment. A good skin therapist will analyse your skin to see what its lacking, and supplement with the required nutrients to ensure your skin glows in happy harmony all winter long.
Protect yourself

We've all recoiled in horror when a skier or snowboarder has removed their goggles at the end of the day to reveal a dreaded case of 'snowburn'—don't let that be you! UV radiation is not only higher at alpine level, but that beautiful, fluffy-white snow is also a demon when it comes to reflecting UV rays straight back onto your face. UV radiation is the primary cause of premature ageing, and it's present all year round—So whether you're hitting the slopes or going about day to day life outdoors, don't forget the SPF 30+ this winter.
Eat up

Another way to keep your skin supple and dewy this winter is to load up your shopping basket with skin-loving foods. Omega-3 fatty acids which you'll find in salmon, flaxseeds, walnuts, kale and spinach help to keep skin hydrated and improve barrier function. Avocados also contain heart-healthy fats and are rich in carotenoids to fight free radicals and help keep wrinkles at bay. Also stock up on vitamin C rich foods like papaya, broccoli, capsicum, strawberries and oranges to support collagen and elastin production for smooth, firm, glowing skin.
Cool it

While it's tempting to thaw off under a piping hot shower, please don't. Hot water strips skin of moisture, which our bodies are already lacking in winter—so tone down the temperature as much as you can and replenish moisture levels with a rich body balm right after you hop out.
Defuzz now

Remember I said you can take advantage of winter? It's the perfect time to sign up for a course of IPL hair removal treatments to permanently remove unwanted hair, when our skin rarely sees the light of day. As treatments with an IPL machine usually takes around six treatments to permanently defuzz, starting now means that by the time summer rolls around you'll be ready to tear off your clothes and make a beeline for the beach while your friends are left behind fussing over razor burns and wax job-induced ingrown hairs. You won't regret it!
Find an IPL treatment provider in your area by calling The Global Beauty Group on 1300 006 607.
For more of Brittnay's posts, click here
Keep up up-to-date with daily posts and upcoming news by following The Merry Go Round on  Facebook, Instagram, Twitter or Pinterest.
Comments