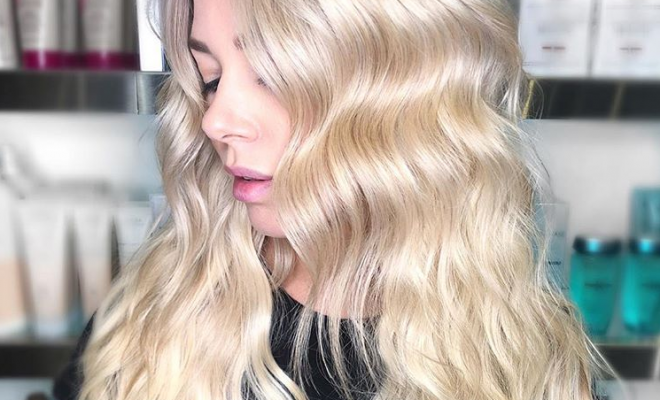 @oscaroscarsalons
Beauty
Your Guide to Hair Extensions
By
|
"I want long, luscious hair and I want it now!"
Well, I am here to tell you, that the advancements in hair extensions can have you with long, thick hair instantly.
But first up, extensions require proper care and maintenance, so it's good to know what your are in for.
There are tons of different application methods, textures and colours.  So, before you decide to go ahead, do some lengthy research.  I have put together some pros and cons on some applications for you.
CLIP-INS
Clip-ins are for those not ready to go all out with more committed hair extensions as they can be applied and removed easily yourself
Pros:
You can wear them as little or as often as required
Great for an instant change
Less damage as they only clip into the hair
Cons:
Clip-ins can lead to hair loss if they are applied to the same area constantly
The clips can sometimes be seen in more thinner, finer hair as they tend to have a metal clips
They need to be taken out before bed, as they can matt and be uncomfortable
My tip:  Hang your clips on a coat hanger, and peg the clips so they hang neatly, or you can place them in a stocking and store them in a small box.
WEAVES
Your natural hair is braided into cornrows.  Extensions are then sewn in with a needle and cotton.
Pros
Ideal for women with medium to thick hair
No heat or glue is required for application
Instant results
Cons
Hair loss can occur from tight braiding, tension or traction
Lengthy visits to the hairdresser as application may take several hours
May be uncomfortable at times
Limited styling options
TAPES
To hold the extensions in place, double sided tape hair extensions are applied between two sections of your natural hair.  Recommended for all hair types especially fine hair
Pros
Quick to apply, compared to most other types of hair extensions
A full-head can take up to 30-60 minutes
Less harm and damage as they are not as heavy as other methods so they do little damage to the hair and scalp
Great for adding thickness, length and colour
Blends naturally with your hair
Lots of styling options
Cons
A little pricey but worth it
Tapes will fail if installation is not done right
No swimming  as chlorine or salt water can damage tape
Sulfate free shampoo only
HALOS
The best option for achieving length, volume or even colour in just a few seconds. I personally have a halo.  It's the same length as my natural hair and just a few shades lighter, which gives me more colour and a slight balayage look without bleaching my own hair.  The Halo cannot damage your hair as it's not attached to your hair. It's one single piece of fine string attached.  Some brands have Velcro clips attached to ensure hair stays secure.
Pros
No damage, so you can have perfect hair while your hair grows
Super comfy
Ability to change length, colour, style and add thickness
The halo is a once of investment with no pricey maintenance so you can save in the long run
Mix up your hair style everyday; a bob by day and long locks by night
Lots of different hair styles
The process takes seconds to apply, quick and easy application. The attaching wire merges with hair.
Completely invisible
Cons
Not suitable for swimming or sleeping;  most extensions have a tendency to tangle when sleeping on them so take them out before bedtime
A lot of people ask me which brand is my personal favourite.  The brand I use on myself and my clients is definitely, Showpony Hair Extensions.  I love the quality of the hair and they have a two- tone colour range.
So there you have it. Your guide to a range of hair extensions available right now.
Enjoy your long, luscious locks xx
Comments