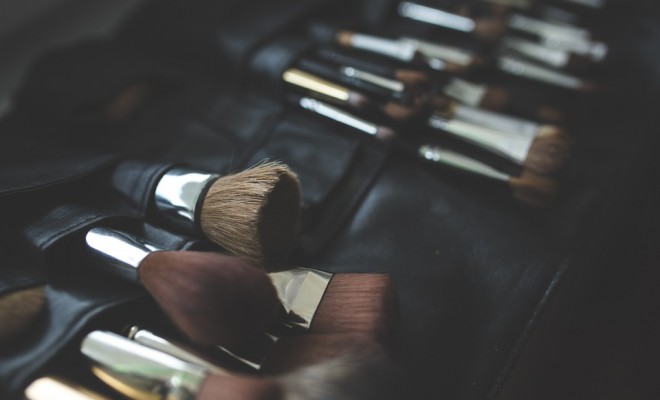 Beauty
5 must-have make-up brushes
By
|
Let's be honest, buying make-up can be expensive. I don't know about you, but I will happily drop a couple of hundred at the make-up counter because I really need that new foundation/ brow kit/ contour pallet…etc.
But what's the point in spending all that cash if you don't have the right tools to apply it?
Having good quality and well-designed brushes is essential when applying make-up. They are not only more hygienic than using your hands, they help to achieve a more even, blended and polished finish.
Here are my top 5 essential make-up brushes:
Foundation Brush
Napoleon Perdis 23S Complexion Perfection Brush $49
It's always best to use a brush to apply your foundation instead of your hands, it's more hygienic, minimises wastage and the finished product is smooth and even. It's perfect for applying liquid or cream foundations.
Apply a small amount of foundation onto the back of your hand, work a little into the brush and apply in a stippling motion (a pressing/pushing action) the finished product is a perfectly light, airbrush finish.
Powder Brush
Mecca Cosmetica Powder Brush $60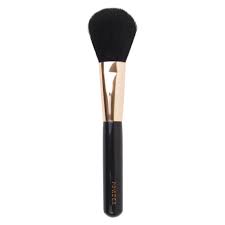 This big fluffy brush made from goat's hair is great for applying powder, blush or bronzer. It's super soft, allowing for a sheer application.
Use it to set liquid foundation with a powder foundation or translucent powder. You can also use it to lightly apply blush or bronzer to the cheek area.
Blush/Contour Brush
Urban Decay Naked Flushed Double Ended Brush $42
This brush really is a multipurpose brush. The angled end is excellent for contouring the cheeks and face. It perfectly mimics the angles of the cheekbones allowing you to sculpt and blend with precision.
The flat smaller end can be used to apply and blend blush on the apples of the cheeks. It can also be used as a highlighter brush, just buff a little highlighting power over cheekbones for a blended, flawless finish.
Soft Dome Brush/Blending Brush
Stilla #30 Double-ended Eyeshadow Brush $51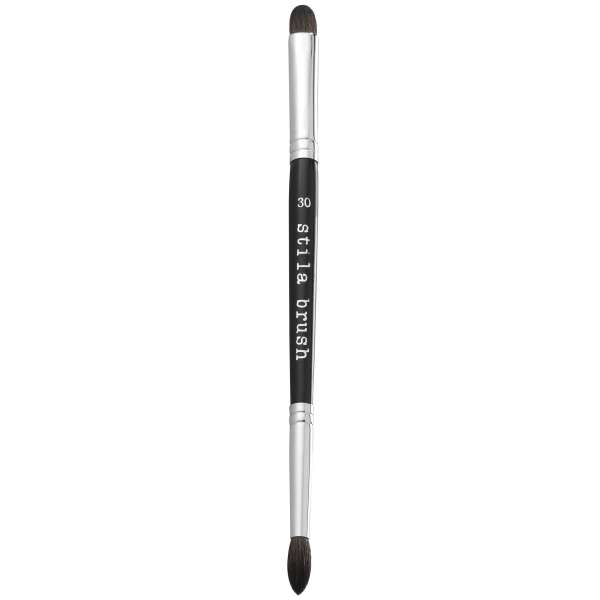 Use the smaller flatter end to apply your eyeshadow. The soft, flexible dome end of the brush is best used to blend eyeshadow in the crease of the eye socket and outer edges.
For a super quick soft smokey eye, use the dome end of the brush to sweep and blend colour over the entire eyelid.
Being a double ended brush it is also travel friendly!
Angled Eyebrow Brush
Billion Dollar Brows Brow Brush $25
The angled style of this brush enables you to create clean soft lines for precisely defined brows. Use it to apply powder to the entire brow or to blend gel or pencil for a more natural looking brow.
The spoolie (mascara brush looking end) can be used to tame unruly eyebrows by combing them into place before applying product or use it to blend product into the wider part of your brows.
Don't forget!
Lastly, remember to clean your brushes every few weeks depending on how often you use them. Just wash with shampoo and conditioner, rinse well and let them dry for 24 hours. This will help keep your brushes hygienic and in top condition.
These are my 5 must-haves, what are yours?
Remember to like us on Facebook
Follow us on Instagram and Twitter @merrygoround_au
And also follow us on Pinterest @MerryGoRoundau
Comments