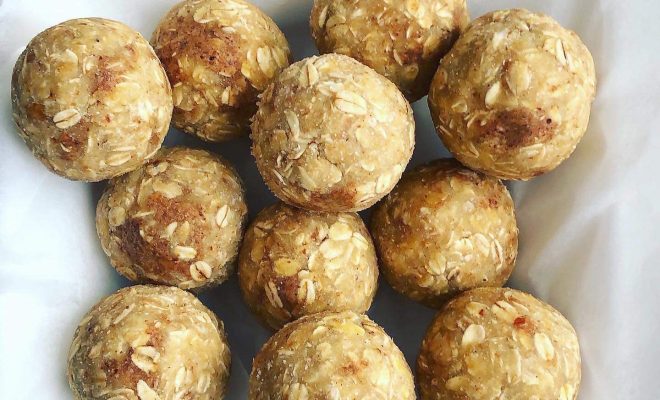 Mind and Body
Almond Butter & Oat Energy Balls
By
|
These almond butter Energy bites are so healthy and delish.
They are nutty and rich from the almond/peanut butter, chewy from the oats, and sweet from the dates and maple syrup!
▪️You can add protein powder for an added boost (or hemp seeds or chia seeds) or, not.
▪️They are adaptable. If you don't have almond butter, you can just use peanut butter (I've used both in this batch) or even tahini for a nut free-version.
Be sure to check out the easy to follow recipe below:
RECIPE
240g of pitted dates (around 10 dates)
3 tablespoons of sugar free Queens maple syrup
1 1/2 cup of rolled oats
3/4 cup of almond butter
2 tbsp of peanut butter
1/2 cup of coconut flour
Protein powder (optional)
1 tbsp coconut oil
.
METHOD
1. Place all the dry ingredients into a large bowl.
2. Place almond butter, peanut butter, coconut oil, pitted dates, and maple syrup into a blender/ food processor and blend well until you achieve a smooth texture.
3. Pour the smooth mixture into the large bowl of dry ingredients and combine well.
4. Using your hands roll all the mixture into small hand size balls.
5. Place in the freezer for 40 minutes and then ENJOY!😋
Comments