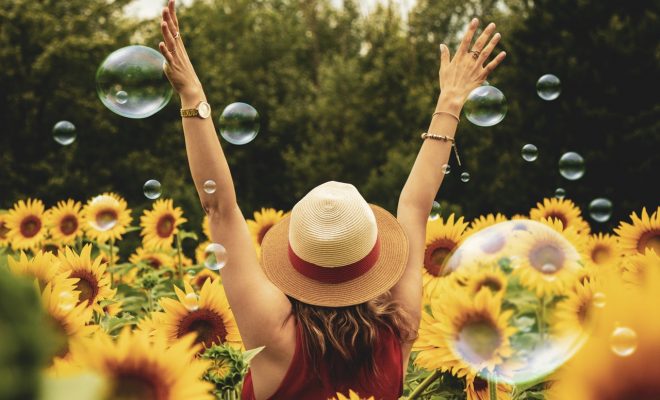 Beauty
Beauty Resolutions for 2019 that anyone can achieve
By
|
We are now only a few days from 2019 and the majority of us are all thinking of a New Years resolution.  The most popular are eating healthier, stop smoking and saving more money, but what about some beauty resolutions. Let me tell you from experience, that resolutions revolving around beauty are so much easier to stick to. These are 8 of my favourite beauty resolutions I have put together that I believe everyone will be able to continue right throughout the year.
Apply SPF daily
If 2018 wasn't one of your best years to apply sunscreen daily, making this a resolution for 2019 will not only help with premature aging but also lower the risk of cancer. This year make a conscious effort to wear sunscreen everyday even in winter.
Also, make an appointment to get your skin checked is an important as well as a fabulous step to start the new year.  If something doesn't look right please get it checked.  Make it a priority to have regular check ups.
Clean makeup brushes
When was the last time you cleaned your makeup brushes? Washing makeup brushes should be a regular part of your beauty routine because dirty brushes don't do any favours for your skin and can be a breeding ground for bacteria. Let's make 2019 a year to keep those brushes clean and your skin will thank you every day.
Time for self
Allow some time for yourself to have a good, deep facial at least once a month. I prefer a skin expert, they have the tools and experience to do the job right.  Make a conscious effort to never sleep with your makeup on or you run the risk of clogged pores and dull skin.
Drink more water
Keep your body and skin hydrated by drinking at least 8 glasses of water a day. I found when I drink lots of water my skin looks fresh and more vibrant. I can certainly tell the difference when I fall back on my daily water intake.  Start everyday with a glass of water before reaching for that first cup of coffee each day.
Commit to moisturising
Using a moisturiser daily helps you achieve a healthy glowing skin. Introduce a daily moisturiser into your beauty routine in 2019.
Try new products
Ok, I am a creature of habit.  I avoided trying different products thinking nothing was better that the lotions and potions I used for years and years. However, I have found some new holy grails and thrilled I made the decision to try new products. As we age, our skin endures change as well.  You know the saying, change is as good as a holiday, so make that decision to try new products, you will be surprised what's out there.
Get enough sleep
We all need at least 8 hours of sleep, your skin will look and feel so much healthier with a good sleep.
Stress less
Time to let go of things you can't control. Stress can have a huge impact on your skin. Start each day with a smile, and always remember a happy facial expression will not only rid your body of stress, but will boost your happiness.
Good luck with your New Years Resolutions and have a safe and happy 2019 everyone!
Comments