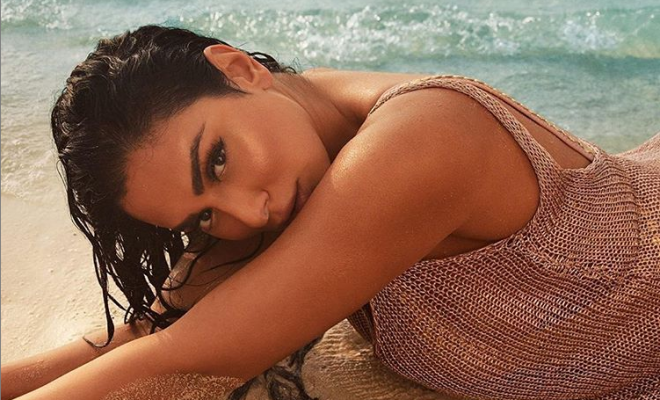 @hudabeauty
Beauty
Beauty Review: Top 3 Highlighters That Will Really Illuminate Your Skin
By
|
My last blog was all about finding the best products to achieve a fresh and dewy glow for your skin.  After many questions about highlighters and the fact that they are all the rage at the moment, I wanted to share with you my top 3 products to  really illuminate your skin.
BECCA SHIMMERING SKIN PERFECTOR PRESSED HIGHLIGHTER in Champagne Pop
This is the product I mentioned in my previous article as my most used and loved highlighter. I guess there's a number of reasons why I love it so much but primarily, I love the fact it's ultra-fine so it doesn't grab to areas on the face or look cakey.  I also love that it has luminescent pearls that adjust to your skin's undertones; therefore, amplifying your natural radiance. It looks amazing in photos too, so no fancy filters required here 😉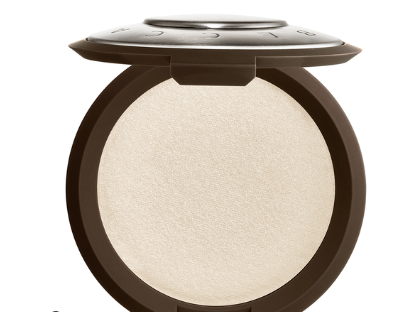 HUDA BEAUTY 3D HIGHLIGHTING PALETTE in Pink Sands
If there's anyone who knows how to create a makeup product it's, Huda Kattan. Hands down one of my favourite Makeup Artists to follow and whom I have always looked up to as an industry leader. When Huda launched her own makeup range, I was all over it! The 3D Highlighting palette comes with 4 shades in it, and is perfect for fair to medium skin. If your skin is more medium to dark, I would recommend the shade, Golden Sands. The palette contains 1 pearlescent creamy shade, and 3 light catching pressed powders. So it's a bonus that you have 4 different shades and textures all in the one palette! You can also apply the darker shade under the cheekbones to add dimension and shape to the face and the lighter shades to create a fresh and healthy glow to the skin. As a makeup artist, I love to mix all for 4 colours together!

TOO FACED LOVE LIGHT Highlighters
I have only just recently got my hands on these babies and I am totally in love with them! Firstly, let's take a moment to appreciate the super cute packaging (I'm a bit of a sucker for beautiful packaging).  There's 3 different shades to choose from and they cater pretty much for all skin shades. These highlighters have a high pearl consistency that instantly brightens the complexion.  I'm not a fan of glittery highlights, so I love that this simply makes the skin look like it has a fresh natural glow, not an artificial one!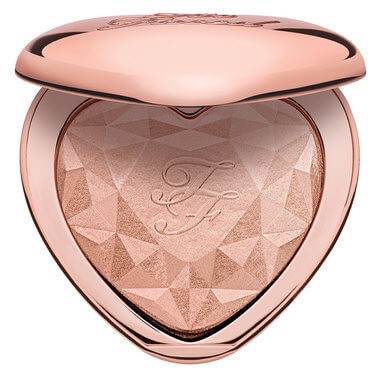 Liana xx
Comments