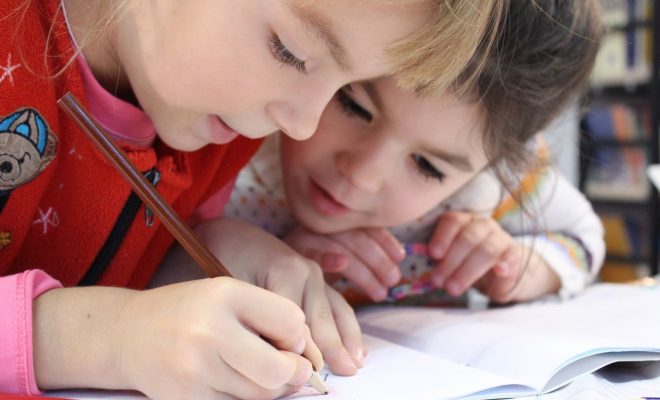 Parenting
DIY Busy Bags that your todder will love!
By
|
I'm at the stage in my life where my days revolve around being a personal assistant to my now 2 year old. Of course, I'm not answering phone calls or running clothes to the dry cleaners (yet), my role is more picking up the contents of the pantry or returning things back to the fridge. This is usually after my little lady decides strawberry jam might be a good addition to the salad roll I'm attempting to make for lunch, or she will die in the next two seconds if she can't have the cheese right now. All of course while rocking "baby doll" to sleep because "her" mummy is too preoccupied pulling the tins from the back of the cupboard. You get the idea.
Fortunately, I'm only running after one toddler, but my heart goes out to all those parents with two or more young children. One of those people who has just joined the club is a friend of mine. Our kids are only a couple of months apart, so I understand exactly how busy her days are and now she has welcomed a new baby into the family. I honestly don't know how she does it.
I reverted back to how busy and tiring the early days with a newborn can be, yet having a toddler full of energy and zest for life can make juggling feeding and sleeping times more of a challenge.  So it got me thinking about how I could make this period a little easier for her. I wanted to make something that would hopefully keep my friend's toddler occupied while the baby had a feed, or at least only require one of Mum's hands.
The Busy Bags
It's no secret that I do hold a special place for Pinterest in my heart and remember seeing the concept of a "Busy Bag" pop up from time to time, so I decided to explore and I think I may have found my happy place. Basically the idea behind a Busy Bag is that you put together a folder, box etc of small little activities (each in a separate bag or container), that a child can play with.
These can be used for times at home when you are needing to get something done, you might be going for a longer drive in the car, or have an appointment where your little person (or people) need some quiet distraction. Most busy bags you can put together yourself, using materials and items you probably already have floating around, or you can purchase from your local variety store. We're on very friendly terms with our local one now!
Here are some ideas:
Under the Sea
You can have fun with all the different sea creatures.
Food Matching
Can you match the pictures together?
Bunny Tails
The Bunny's have lost their tales! Can you match the coloured bunny to its matching tale?
 Mix and Match People
The people have got all mixed up! Can you put them back together again?
 Icy Pole Stick Shapes
Can you put the sticks on to the lines and make the shape?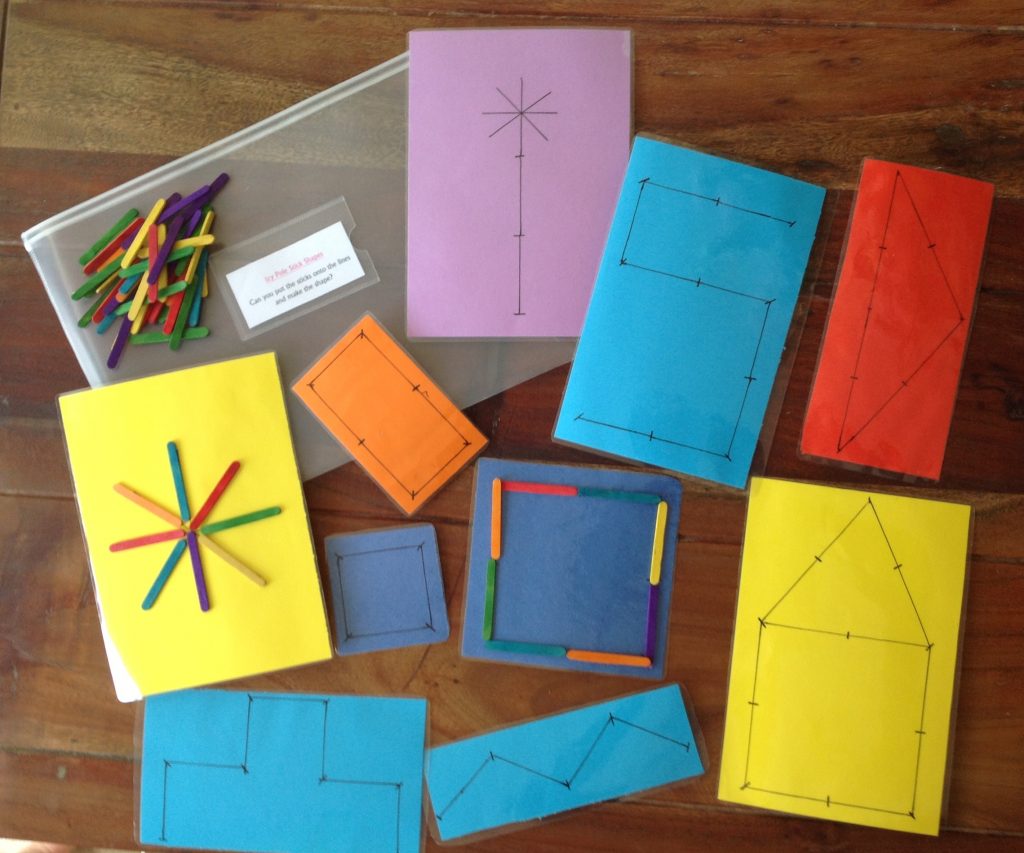 Threading
Can you thread the beads onto the pipe cleaners? Maybe you could make a beautiful bracelet.
Creative Drawing
Let your imagination run wild!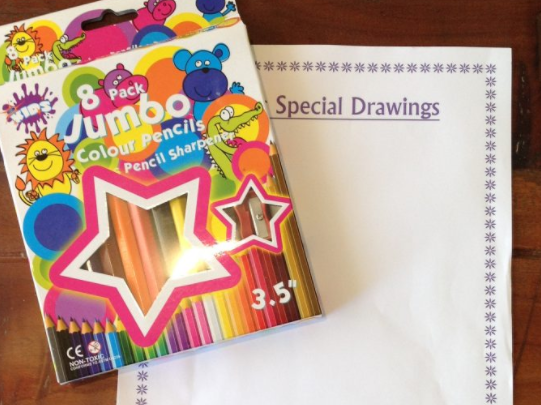 Sewing
Can you thread the string in and out of the lines?
There are so many ideas out there for activities, you can cater them to suit your purpose, child's ability and interests. I just takes a little bit of time and organisation and you'll soon have an array of go-to activities. Hopefully some of the ones I have recreated inspire you!
Comments