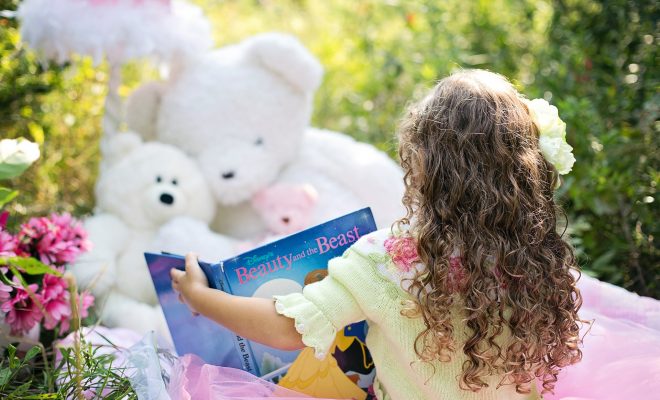 Parenting
Our Top Toddler Books That Will Help Your Child Learn
By
|
Our little ones are constantly trying to decipher and understand the world around them and when you think about it, it must get pretty overwhelming. And when it gets overwhelming, do you know about it!
As our little angel has dramatically, and very quickly, turned into a little 'threenanger' over the last few months, I sometimes wonder how we have got through it all so far. Because let's face it, some days it has felt like hell.
I know though, that for her, trying to deal with new emotions and concepts can be confronting, and for me trying to deal with her reactions can be frustrating and unbelievably tiring. I just need to remind myself (we all do some days) that she is learning and you know what? So am I.
So how can we help them learn?
We have tried a number of tactics in our house to not only ensure that our daughter is equipped with the knowledge that she needs to understand the world around her – and figure out how to deal with it- but to educate her when it comes to daily (and not so daily) situations. One of my hands down favourite tactics is reading. Pure and simple. If she is aware, then she responds in a much better way (most of the time).
As an English teacher, I find that books are so easily lost in our busy worlds and it saddens me, because the benefits that books bring to your child are never ending. Not only does reading help to build literacy skills, it can also ignite a world of imagination and understanding for them. Reading every night also encourages routine and bonding.
Parenting can be so tricky – so why not get a little help along the way?
Here are my top picks for reading with your toddler and helping with those 'not so easy' situations that life inevitably throws at us:
FAMILY DIVERSITY: 'FAMILIES FAMILIES FAMILIES' – Susan Lang
One of my favourites! This clever picture book introduces a range of family dynamics to your child and supports them all. If you love each other, then you are a family. It gives such a beautiful, accepting message to someone who lets face it, is very impressionable. This little book empowers your child with the message of equality – so why wouldn't you want to have this one sitting in their book collection? Also check out 'TANGO MAKES THREE' by Justin Richardson for a story book that focuses on same sex parenting. Brilliant.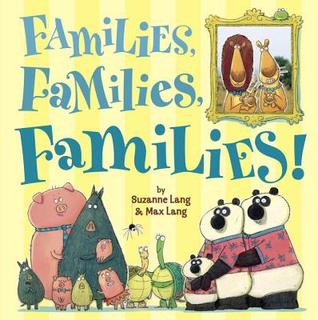 NEW BABY: 'YOU'RE A BIG SISTER/YOU'RE A BIG BROTHER' – David Bedford & Susie Poole
This book is perfect if you're expecting baby number 2 (or 3, or more!). We read this with our daughter in the lead up to our sons arrival and it definitely helped her to cope with the many changes that come with the addition of a new baby at home. Yes we faced our challenges, but this read helped to ease them just a little.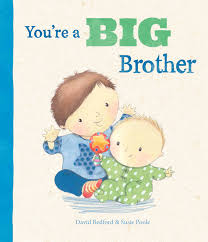 BEDTIME: 'GOODNIGHT MICE!' – Frances Watts & Judy Watson
A cute little story book that takes you on a journey through the bedtime rituals for 3 mischievous mice. I must admit this is one that we read over and over. It has a nice pace to it that ends with some sleepy mice… and (fingers crossed) a sleepy toddler. Goodnight Mice!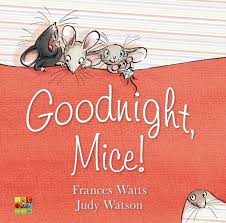 POTTY TRAINING: 'GIRLS POTTY TIME /BOYS POTTY TIME' – Dawn Sirett
Hands down an absolute saviour for me when it came to potty training. I cannot recommend this book enough. We read this over and over before we starting potty training our daughter and when we hit hurdles we would get the book and read it again. It helped her to connect the steps in the book to her own actions, leading to success on the potty within a couple of days. It comes with reward stickers too!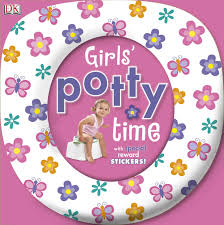 DROPPING THE DUMMY: 'BEA GIVES UP HER DUMMY' – Jenny Album
Follow the story of Bea who refuses to give up her dummy (sound familiar?) and her journey with the dummy fairy. The beautifully illustrated dummy fairy shows Bea (and your little one) that it is possible to part ways with it.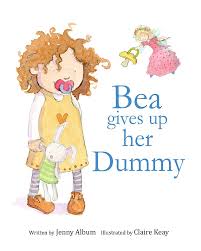 EMOTIONS: 'THE RED TREE' – Shaun Tan
The Red Tree is a story that follows some spectacular illustrations and contains very little text. Each page associates emotions with metaphors, linking monsters, storms and sunshine to what we feel, both as adults and children on a daily basis. Although there is a lack of text, as a parent this book gives you the opportunity to explore feelings and why its important to talk about them.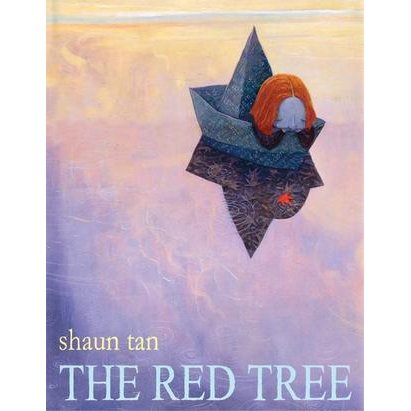 BATH TIME: 'THE PIGEON NEEDS A BATH!' – Mo Willems
Trouble getting your little one in the bath? Follow the story of a cheeky pigeon and his excuses to avoid bath time. With cute pictures to match, this is a fun story to teach your little one about bath time (and hopeful get them in that bath!)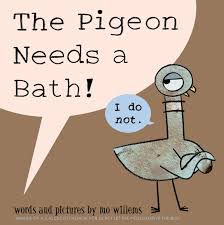 BEGINNING SCHOOL: 'FIRST DAY' – Andrew Daddo
Every child that is about to start school (and even daycare) can benefit from this book. This adorable picture book takes you on a journey through what to expect – new friends and lots of fun. I have this one on stand by for when little Miss takes the plunge to 'big girl school' Eeeeek!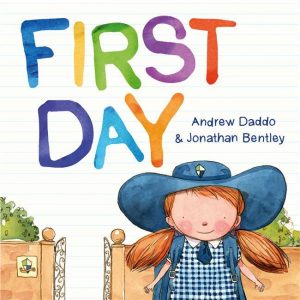 ADOPTION: 'TELL ME AGAIN ABOUT THE NIGHT I WAS BORN' – Jamie Lee Curtis
This picture book provides an insight into the beautiful nature of adoption. It is a lovely little story that presents a matter of fact tale to little ones with a constant message of love and support. An excellent read to give your child an understanding and insight into another family dynamic.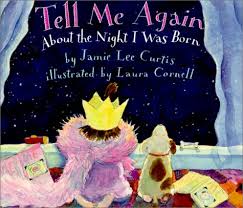 DEATH & LOSS: 'WATERBUGS AND DRAGONFLIES' – Doris Stickney
This little picture book helps during the very tough and difficult time of losing someone close to you. It helps to answer the many questions that death may bring and offers some insight into how to approach this topic with your child. Not only does this book offer a story that your little one can relate to, but it also offers advice to parents.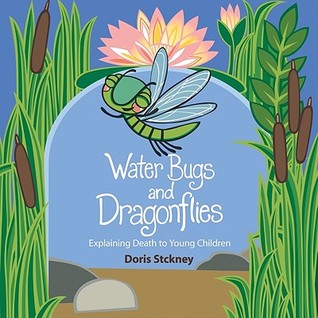 DINNER TIME: 'HOW DO DINOSAURS EAT THEIR FOOD?' – Jane Yolen & Mark Teague
Who doesn't have trouble either keeping their toddler still at meal time or getting them to eat all their food? There is always a battle! This picture book teaches table manners and encourages your little one to eat up. Even dinosaurs need some help learning what to do at dinner time!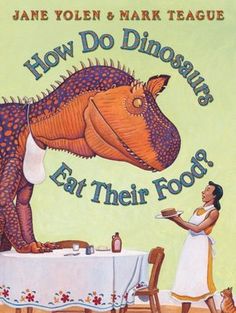 BEING THANKFUL: 'AWESOME BOOK OF THANKS' – Dallas Clayton
Not only are the illustrations in this picture book engaging, but the story to match is catch and fun. This gorgeous little book looks at the importance of saying 'thank you' but also the need to be thankful. In a world where lets face it our little ones can be so spoilt, this little book reminds them (and us) to be grateful for what we have – A truly valuable message.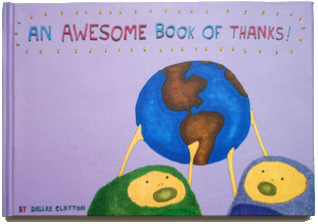 Do you have a favourite book that worked wonders with your child?  Join in the conversation and comment below.
Happy Reading!
If you're interested, read more of Sarah's posts here
Want more? Like The Merry Go Round on Facebook, Instagram, Twitter and  Pinterest for daily posts and upcoming news.
Comments