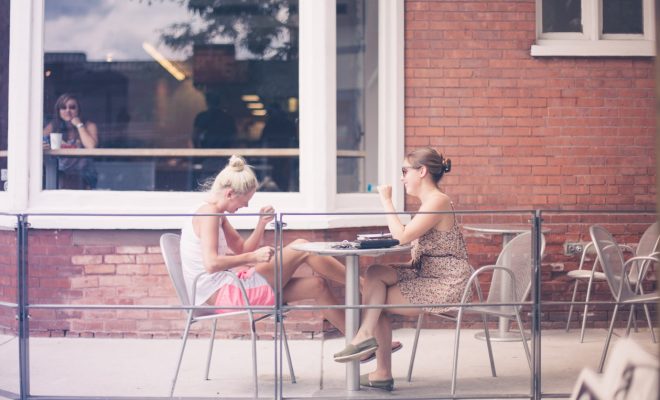 Beauty
Express beauty: Four 30 minute treatments for flawless skin
By
|
So your skin is crying out for some major TLC, but you can barely find time to slap on a homemade mud mask, let alone nip away to a beauty salon for an hour or more. Thank goodness, then, for 30 minute facials. These four no-fuss treatments mean you can pop in for a lunch break pick-me-up and still have time to wolf down your takeaway sushi before the hour is up. So go on, treat yourself!
Hydrodermabrasion facial
Hydrodermabrasion is the better (and wetter) form of microdermabrasion. Instead of applying messy, time-consuming exfoliating crystals, an abrasive disc fitted with water jets sweeps across your skin to slough away dead skin cells and hydrate your skin to plump, radiant perfection. Though hydrodermabrasion facials can last up to 60 minutes, just say the word and your skin therapist can tailor a powerful 30 minute treatment to your specific skin concerns.
LED facial

A facial with LED Machines has got to be the easiest facial ever — all you have to do is lie back and relax as warm wavelengths of coloured LED light penetrates your skin cells to restore, heal and rejuvenate your complexion. This simple process delivers results, too — blue LED light is clinically proven to reduce acne breakouts, while red light is great for anti-ageing as it stimulates collagen and elastin production to give your skin better 'bounce-back' factor.
Divine PRO facial
When it comes to high-tech, fast-and-effective anti-ageing and skin rejuvenation, the Divine Pro facial device doesn't muck about. In 30 minutes flat your facialist will volumise, tighten, lift and contour tired, ageing skin and induce a mild peeling effect to reduce acne scarring, fine lines, and wrinkles. This is a powerful aesthetics platform that combines micro-needling volumising, trifractional skin resurfacing and Radiofrequency skin tightening technologies to deeply treat skin imperfections at the epidermal, dermal and even muscular level.
Microcurrent facial
You only need half an hour to experience the non-surgical facelift that has amassed a sizeable celebrity following. Professional microcurrent machines provide a workout for your facial muscles by shortening muscle fibres which in turn lifts, tones and firms areas of your face that are beginning to loosen, sag or wrinkle with age. Massaging probes transmit low level electrical current to various treatment zones (such as crow's feet, frown lines, cheeks and eyebrows) to freshen up your appearance. And the best part is — it doesn't even hurt!
Interested in any of these 30 minute express treatments? Call The Global Beauty Group on 1300 006 607 to find a treatment specialist in your area.
Read more of Rachel's posts here
Keep up up-to-date with daily posts and upcoming news by following The Merry Go Round on  Facebook, Instagram, Twitter or Pinterest.
Comments